Hyperlocal Marketing: The Full Guide On Making It Work For You
Hyperlocal marketing is the process of marketing, through organic or paid methods, to individuals in a highly specific geographic area. Oftentimes, these businesses want to drive foot traffic to a physical business location. However, other local businesses may have the objective of driving inbound phone calls from a target audience in a highly-specific local area.
If your goal is to successfully drive foot traffic or inbound phone calls when people search for products or services that you offer, then optimizing your local business for search queries is at the heart of any hyperlocal marketing strategy.
At this point, you may be asking yourself how to 'hyper-localize' your business. And while local SEO is the foundation of a successfully integrated hyperlocal marketing strategy, paid marketing campaigns can supplement the organic impressions driven by your business listings.
Throughout the rest of this article, we'll explain how to 'hyper-localize' your digital presence so you attract consumers around you for years to come.
1. Optimize Your Business For Google Search
Visibility in Google search is a good benchmark for how 'hyper-localized' your business is. The main reason for this is that local searches in Google will return Google My Business listings. For this reason, optimizing your Google listing is the first step on our list. 
Here are steps for optimizing your local business for Google search:
List your business on Google by claiming & verifying your Google My Business
Optimize your Google My Business listing with enhanced content
Connect your website to your Google My Business
Add structured data to your website 
Submit your sitemap to Google
Focus on getting positive Google reviews so you rank higher in local search results
Keep in mind that it could take Google some time to index & rank your Google My Business listing & webpages for search queries. Nevertheless, by covering all of the steps outlined, you'll competitively place yourself for maximum visibility. 
2. Enrich Your Digital Presence With Hyperlocal Marketing Content
When it comes to marketing at large, content is king. The pictures on your listings, your social media posts, the testimonials on your website. All these pieces of content help your business in two ways.
For one, they demonstrate engagement to Google, Facebook & other local directories, which increases your crawlability (the number of times your website, social media pages, or listings are crawled). And by increasing the number of times your content is crawled, you'll also increase the number of opportunities you have to be indexed, ranked & seen by local consumers. 
Secondly, local content is necessary for earning the trust & influencing the purchasing decisions of your potential customers. Consumers often need to learn enough about your business in order to feel comfortable with spending money at your business & that's where content comes into play. 
Examples of local content include:
Service – a guide to routine maintenance for a season in your local climate
Restaurant – list of local events that you'll be hosting or participating in
Retail – a gift guide for an upcoming holiday with specific references to local preferences 
Present these pieces of content on your site, listings & social media pages that are relevant to your local area & target audience. Just be sure to include the names of the specific local area you are targeting throughout the title, headings & body of the article.
3. Don't Forget About Social Media
Social media is a crucial part of hyperlocal marketing. Facebook. Instagram. You need to be on these platforms in order to capitalize on the huge audiences that use these platforms daily. In addition, if you ever want to launch an ad campaign on Facebook or Instagram, you'll need a business account on the platform.
Also, by regularly posting on social media & making your business more 'Instagrammable', you'll increase your visibility on the platforms & increase the likelihood that you'll engage the networks of your happy customers. 
Possible ways to make your business more 'Instagrammable' include:
Promoting your social media pages on in-store signage & on your website
Upgrading your physical location with a photo-worthy piece of decoration
Hosting events & offering a space for guests to take photos 
Know that the process of making your business more 'Instagrammable' should really never end as your brand will always be evolving, requiring new & inventive ways for you to engage your audience. 
4. Know When It's Time To Launch A Hyperlocal Marketing Ad Campaign
Both Google & Facebook offer intuitive targeting capabilities on their advertising platforms, geography being one of them. 
If you have a physical location, you can even use your address as a center point & simply include a radius within which you'd like to advertise. Alternatively, you can add individual zip codes, cities, or neighborhoods to run a hyper-localized advertising campaign within your service area. 
Nevertheless, Google & Facebook make it easy for you to reach local audiences & if you'd like to gain more exposure, then running an ad may be a good decision. Just make sure that your business is optimized for local searches so that the people who see your ad can research your business if they please. 
Don't know which advertising platform is right for you? We recommend taking a look at our article "5 Key Differences Between Google Ads & Facebook Ads" to find the best fit for your business needs.
If you'd rather leverage our tech stack to make the most of your advertising budget, our hyper-localized advertising technology comes equipped with everything you need to successfully launch a single channel or multi-channel campaign on Facebook, Google, and/or Bing. 
The best part is that our technology does all the heavy lifting of optimizing your campaigns so you reach the right audience in your local area without having to become an advertising guru. 
For more information on our website, visit our webpage. For more articles like this one, visit our blog.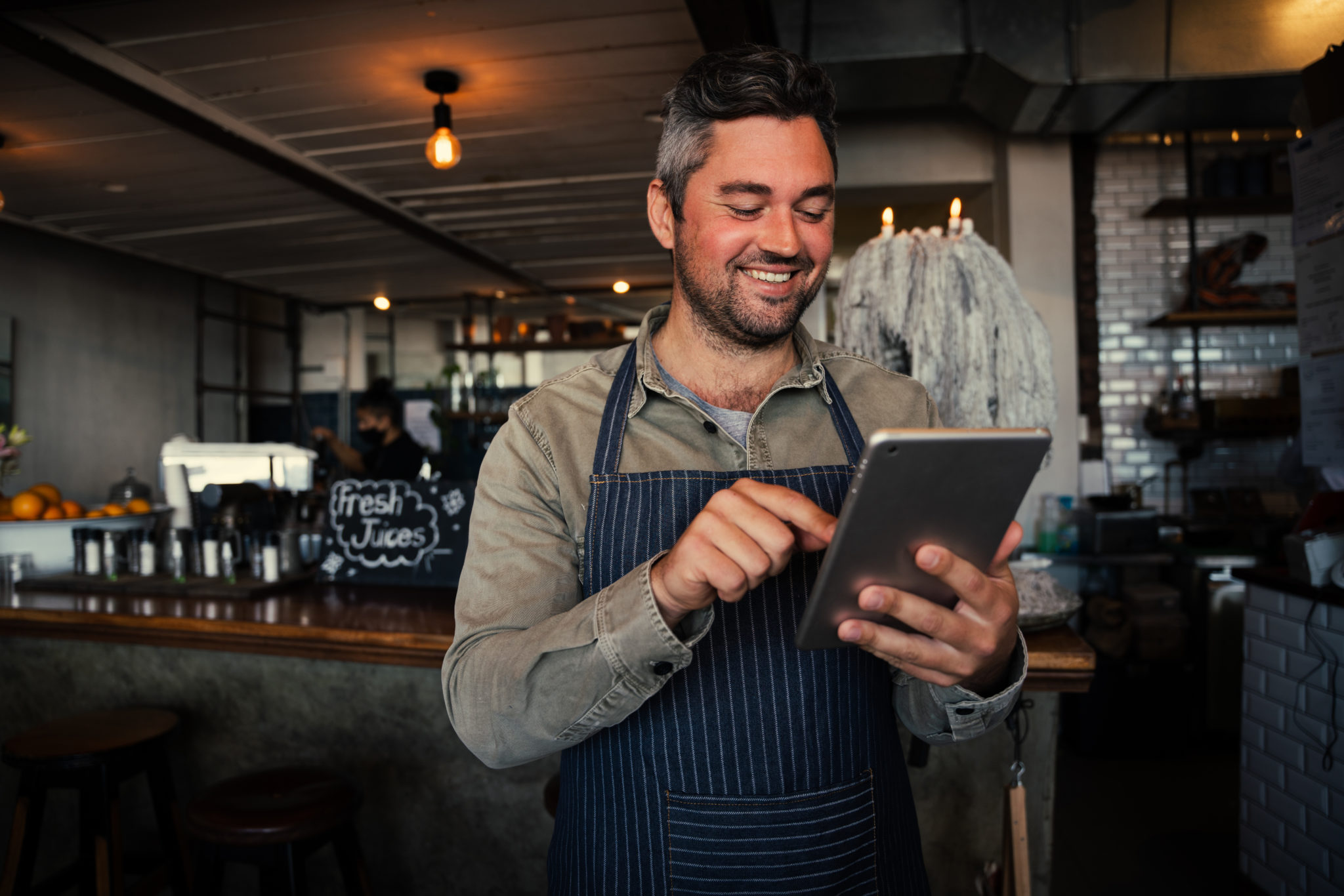 The worst action is inaction! Our team is ready to find your next big move. Over 20 years of experience means we have the tools to get it done in your local market.