Why Payments Should Drive Your Marketing & How TAPLocal Can Help
If you're like me, then the only thing you care about as a business owner is revenue. It's the lifeblood of any business & without it, you won't have the resources necessary to equip & pay your staff, keep the electricity running, or purchase the equipment and supplies necessary to service your customers. 
As such, revenue is really everything! But let's take a step back & think about how you can get somebody in the door in the first place. You'll have to spend money on some sort of marketing, such as:
The problem is that most marketing technologies don't give you the reporting capabilities necessary for you to track the actual ROI (return on investment) of your efforts. 
With that being said, payment data can & should be used to drive & trigger marketing action. In doing so, you'll see the actual ROI of your efforts & increase the effectiveness of your communications. 
The rest of this article explains why payments should drive your marketing as well as how our integrated marketing suite uses payment data to effectively deliver personalized messaging to your customers at the right time.
Benefits Of Using Payments Data To Drive Your Marketing
As you may already be able to tell, we harp on the whole idea of integrating your payment &  marketing technology. Together, they can do great things for your business & offer a streamlined buying experience for your customers. Nevertheless, there are three main benefits you'll experience when you integrate your payments & marketing. 
First & foremost, by integrating your payments & marketing, you'll be able to see how much revenue your actions have actually generated. As such, you'll be able to calculate your actual ROI, which is important for a few reasons that we'll list out here:
You're spending money on marketing so you probably want to know if it's working.

In being able to track the ROI of your marketing campaigns, you can figure out which ones are working & which ones aren't. 

You'll be able to take a data-driven approach to how you optimize your communications.
Increase Profit Potential
In addition to tracking your actual ROI, integrating your payments & marketing can help you reduce wasted marketing budget & increase your profit potential. 
How? By knowing who purchased from you & who didn't, you'll ensure that you're sending the right offers to the right people. In addition, you won't "double-dip" the prospects who actually made a purchase with the same offer that drove their initial purchase. 
Payment & marketing integration also allows you to incentivize the customers who haven't purchased from you with a small discount, such as 10% off, & reward the customers who have made a purchase with an even bigger promotion, such as a free add-on service.  
By doing so, you align the value in savings you offer your customers with their lifetime value, maximizing your return on investment & increasing your profit potential.
A Word On Incremental Revenue Gained By Loyalty Rewards & Offers
The thought of offering a discount might scare you as a business owner because you feel like you're giving money away. 
But the truth is that, outside of the cost of goods sold & the cost of marketing technology, you gain incremental revenue that wouldn't have generated if you had not engaged in some sort of marketing activity.
Besides, we've found that the cost of our integrated marketing technology is covered by just 3 redemptions per month on average.
Increase marketing effectiveness
A "one size fits all" approach is not the way to go when you're dealing with targeted offers. In fact, it's quite self-contradictory. Therefore, by leveraging payments data in your marketing, you'll increase the overall effectiveness of your communications.
You see. There are a variety of factors that make communications more effective, such as proper timing & offer personalization, but more on that in the next section.
How Payment Data Increases The Effectiveness Of Your Marketing Efforts
As explained, proper timing & a sense of personalization increase the effectiveness of marketing communications. Luckily for you, payment data gives us everything we need to automate & optimize your messaging for these factors and here's how:
Our integrated communication products are built around the transaction so you're able to deliver the right messaging pre & post-sale. Here's what we mean:
Drive purchases with redeemable offers that are collected by customers via ad campaign or text message marketing campaign

Once offer is redeemed & transaction is run, give the customer the opportunity to leave a review for the business via automated text message

Automated Offers are then sent to the customer on an ongoing basis to re engage them, get them back in the door & increase their lifetime value
With the transaction as a focal point, the whole cycle repeats itself again & again to increase the amount of customers you attract & retain. 
The last thing a customer wants to see is another generic 10% off discount, especially if they've visited your business multiple times. As such, effective messaging makes the customer feel a sense of familiarity with your business. 
Thankfully, payment data allows you to add the personal touch they're looking for. 
For example, a cafe could use our system to create an automation to send a text message to customers 30 days after their last visit, saying "Hey friend, it's been 30 days since we last saw you! Come in for a quick chat & free cup of coffee on us."
How TAPLocal Integrates Payments & Marketing
Our integrated payment & marketing solutions help you attract new customers to your business & retain them after they've paid for services. Here's a breakdown:
Local SEO Services
Hyper-Local Advertising Services
Retaining & Engaging Customers Post-Visit
We currently offer three comprehensive solutions that'll integrate your payments & marketing into one automated process.

To schedule a free consultation, click here. For more articles like this one, visit our blog.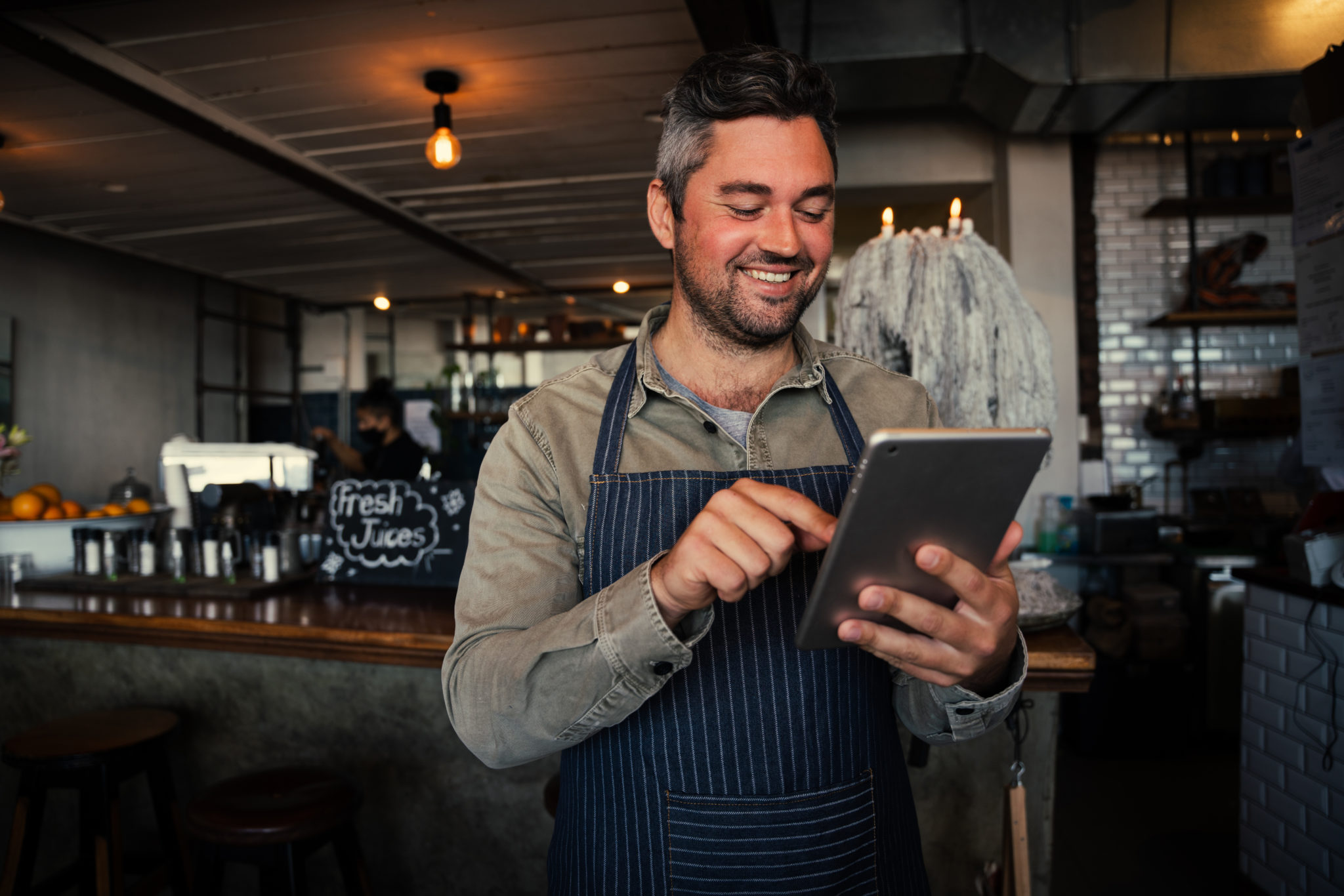 The worst action is inaction! Our team is ready to find your next big move. Over 20 years of experience means we have the tools to get it done in your local market.