Gift Cards For Small Business: How To Get Your Own
Gift cards are extremely powerful tools. And if you haven't added them to your business arsenal yet, then you should because the benefits are far-reaching. 
Not to mention that you don't have to spend a lot of time or money in order to start offering them to your customers. In fact, there's no reason you should be running your business without offering gift cards, regardless of your industry. As long as you're B2C, they're great! 
The rest of this article explains why gift cards are so beneficial, how you can create them for your business & some tips you'll need to make them more accessible to your customers.
Why Gift Cards Are So Helpful
We often think of gift cards in terms of receiving them in an envelope or giving them as a last-minute gift. But as a business owner, they're a powerful product that you're most likely under-utilizing. 
The following reasons explain how gift cards help your business: 
A gift card is an invitation to your business
One of the biggest strengths of a gift card is that it acts as an invitation to your business. Your current customer purchases it & gives it to someone else, who may or may not have visited your business before. Either way, it drives them through your door (for the first time or once again).
In both scenarios, you win! By either gaining a new customer or increasing the customer loyalty of an old one. The best part, however, is the indirect nature of the marketing that occurs. 
Unlike an ad, a gift card is the promotion of your business between two consumers, which is undoubtedly more powerful & credible than the marketing that you perform directly, making gift cards a passive yet extremely effective marketing tool.
Gift cards purchased at your business have to be redeemed at your business
A gift card can be redeemed at your business & your business alone. That forces the customer to purchase your products & if they don't, you'll still have received the upfront cash flow of the original purchase. 
As a small business owner, this is perhaps the most prominent selling point for gift card program adoption. Not only will most individuals end up spending more than the value of the gift card, but in the case that they don't use all the value of the card, then you've essentially printed money. 
A gift card program imposes little to no cost to you
Contrary to popular belief, gift cards are extremely inexpensive. Oftentimes, the only cost involved is to print the plastic gift cards (most business owners don't have the special kind of printer required). If you're issuing digital gift cards, however, there is oftentimes no cost involved. 
As long as your business has a pos system that can read gift cards, then you're all good to go. We even offer our clients both physical & digital gift cards in order to offer end-users convenience.  
How To Create Custom Gift Cards For Your Small Business
There are a few routes you can take when creating custom gift cards. But keep in mind that the first method we'll discuss, "POS Integration", generally offers the most convenience & least cost to you the business owner.
We'll now list out some potential ways you can create custom gift cards for your business. 
The most convenient & cost-effective method of creating custom gift cards is to find a payment processor that offers a point of sale software that can accept gift cards. By doing so, you won't have to introduce a third party & you'll oftentimes get custom gift cards for free. 
Not to mention that, depending on your provider, you'll have access to reporting software that tracks gift cards, outstanding balance & overall gift card usage. That way you can track the performance of your gift card program. 
Second Best: Go Through A Third-Party
In some cases, you won't have access to a POS that accepts electronic gift cards directly. With that being said, there are third-party vendors that sell custom gift cards online. Some offer integrations with popular points of sale, but third party integrations with less popular point of sale software are harder to come by. 
Nevertheless, third parties often introduce an activation fee or processing fee on every gift card sold. In addition, you may miss out on some of the reporting features that would be present in a native POS integration. 
Least Best: Use An eGift Card App
An alternative to traditional physical gift cards is an eGift card application. This requires that you register your company with an eGift card application. Oftentimes, there is a monthly fee charged for your membership or a percentage that is taken off of every transaction. 
This method also requires a customer to buy the gift card online, often on the eGift card app's website. Unfortunately, this method introduces unnecessary friction into your gift card sales process. 
When it comes to small business gift cards, you want them to be extremely accessible to your customers. Therefore, we often recommend using a point of sale software that accepts gift cards so you have more control over where & how you sell them.
To claim your free merchant account & start accepting your own custom gift cards, visit our onboarding portal to set up your account. For more articles like this one, visit our blog.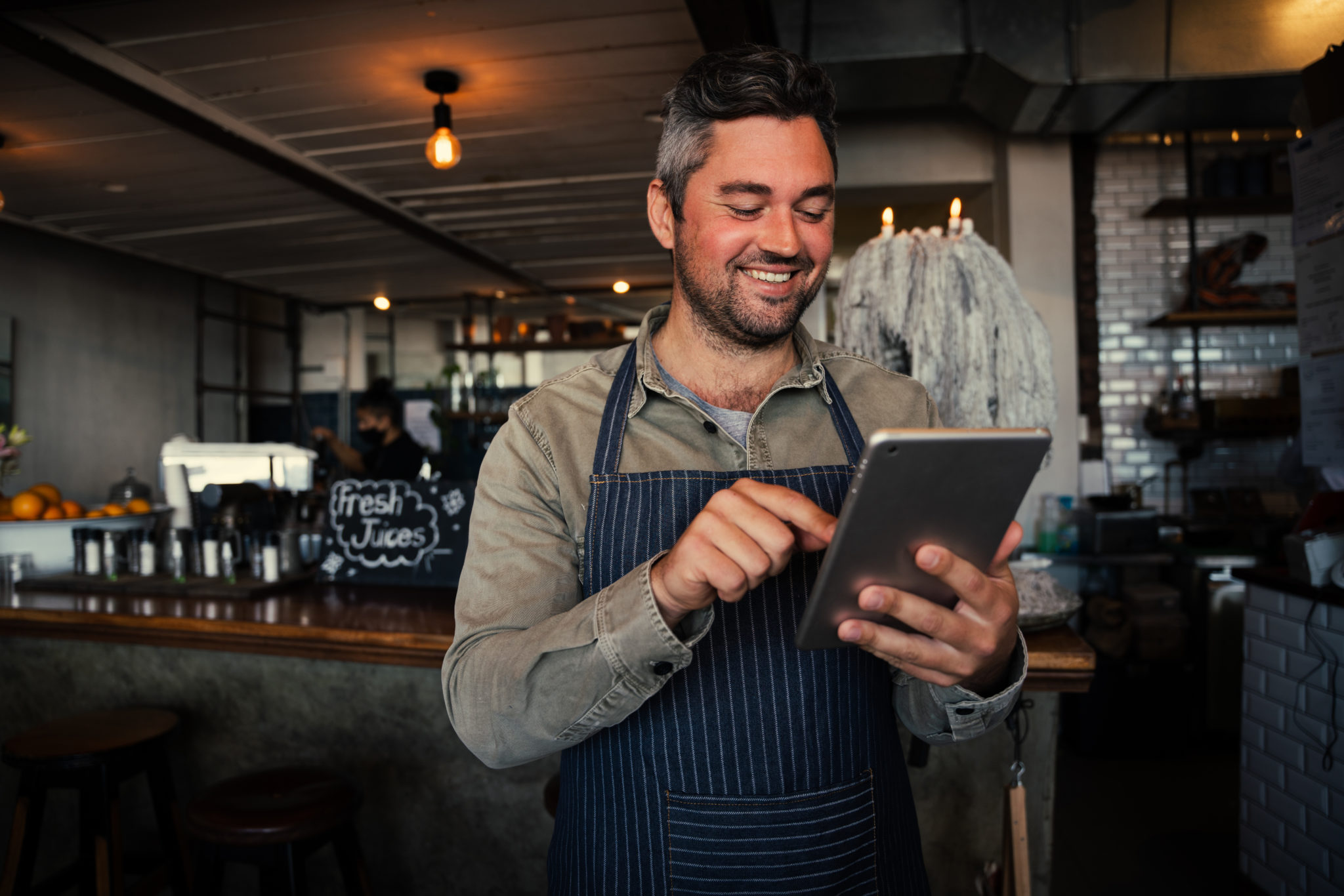 The worst action is inaction! Our team is ready to find your next big move. Over 20 years of experience means we have the tools to get it done in your local market.