How To Get On The First Page Of Google & Stay There
Whether you like it or not, increasing your visibility on Google is critical when it comes to growing your business. And by getting in the top spots of Google's search results, you'll increase organic traffic & get more exposure for your business – leading to more calls, quote requests & inquiries.
More often than not, this directly translates to more sales for your business.
While you probably want your business on the first page of Google right now, the actual implementation of search engine optimization (SEO) is quite technical. And local SEO is a whole different animal with its own nuances. 
For this reason, businesses may opt for paid search ads (PPC) to gain the premium exposure of Google's top results more quickly.
However, read the rest of this article to gain a basic understanding of what it takes to get on the first page of Google and the options you have to accomplish high rankings.
Getting On The First Page Of Google: Organic vs Paid Methods
Before we get into implementation, you must understand that there are only two ways you can get on the first page of Google. 
The first way is through search engine optimization.

Search engine optimization refers to optimizing your listing or website so that you rank for keywords organically.

The second way is through paid advertising.

Specifically, Google search campaigns will place your listing or webpage on the first page of Google's search results for keywords that you bid on.  
How To Get On The First Page Of Google Organically
We'll now discuss the first method of getting your business on the first page of Google: by optimizing your listing and/or webpages for search so that you show up in the "top spots" of Google search results organically. 
List Your Business On Google
For local businesses, the first step in getting on the first page of Google is pretty obvious: you need to list your business on Google. And fortunately for you, listing your business on Google is pretty simple.
In fact, all you need to do is set up your Google My Business account. 
In the case that you're listing has already been made, all you need to do is claim & verify ownership of the listing. 
However, if you have not, here's a full guide on setting up your Google My Business listing.
Don't know if you already have a listing? Search for your business on Google Maps. If you don't see a listing, then you need to create one.
If you see one that you never created, then you need to request ownership of & verify the listing. 
Once you own the listing, it's off to the races! Google will start placing (or indexing) your listing in search results for searches related to your business category, product offering & geographic location.
However, if you want your listing to be on the first page, you'll need to do some more work.
We recommend adding enhanced content (descriptions, bios, photos & customer reviews) to your listing for optimal performance in search. 
Although a listing will give your business much-needed exposure, we also recommend you have a website potential customers can visit after viewing your listing.
Not only does a website give you more ranking opportunities, but it also makes your business look more credible to consumers who want more information before contacting/visiting your business.
Once you launch your site, you'll need to submit a sitemap. 
Essentially, a sitemap is a roadmap for your website.
In order to submit your site to Google, you'll need to register your domain on Google Webmaster Tools.
By submitting it to Google, you let Google's crawlers know the structure of your site so it can be efficiently crawled and indexed.
Submission of your sitemap can expedite the crawling, indexing & ranking process of your site's webpages.
Google will periodically re-crawl your site as changes or additions are made.
However, it's best practice to maintain your sitemap & periodically resubmit it to Google.
For a full guide to submitting your sitemap, read our article on getting your business on Google here. 
Now we'll discuss how Google indexes & ranks your business in search results so that you can better understand how to get yours on the first page of Google. 
How Does Google Index & Rank Your Business In Search Results?
When we talk about search engine optimization, we're referring to optimizing your listing and/or website for ranking algorithms (specifically Google's).
What this means is that you're enriching your listing or website with content that helps you rank higher than other businesses that are offering content centered around similar topics.
The reason I bring this up is that you need to keep ranking signals in mind when trying to rank on the first page for a certain keyword. 
You see. Google bots crawl & index listings/webpages for relevant keywords. Google's algorithm then ranks those pages for relevant keywords. When a user searches for a keyword, Google returns the pages that have been ranked for that keyword. 
Therefore, Google's ranking algorithm attempts to provide its users with the most relevant information possible and Google achieves this through the Google bot "vetting process".
For most question-based searches, Google even displays the result that it feels answers the question best in a featured snippet.
Keywords play a huge role in helping Google deem what a piece of content is about & which questions or searches for which it is the best fit.
Keep in mind that not all keywords are created equally.
Generally speaking, long-tail keywords are less competitive than short-tail keywords due to them being much more specific & having less search volume. Therefore, it's best practice to research the keywords you want to rank for & the other pieces of content that are currently ranking for them on Google search.
As you can see, the keyword is at the heart of search engine optimization. But if you don't demonstrate the proper ranking signals, you won't get on the first page of Google for the keywords that your listing or webpage displays.
Your goal is not only to show consumers that you offer a product or service that they are searching for, but your goal is also to show Google that you are a credible provider of said product or service.
Ranking signals play a HUGE role in this. 
But before we get into the ins and outs of core ranking signals, let's discuss where you should place the keywords that you want to rank for. 
Where Should I Place Keywords That I Want To Rank For?
It's best practice to include the keywords that you want to rank for in the following places: 
On Your Listing
Listing DBA

Description/Bio

Product Offering
On Your Website
Website URL

Title of your webpages

Body of your webpages

Meta Description
At this point, you may be asking yourself what ranking signals are exactly. Don't worry. We'll break down the most important ones for you. 
General Overview Of Google's Ranking Signals
As of 2021, Google has over 200 ranking signals in its core ranking algorithm RankBrain. Keep in mind that these signals are updated abruptly at times. As a result, search rankings can be quite volatile. 
In order to account for such changes, we recommend a holistic approach to SEO in which you focus on maintaining the core health of your listing and/or site with proven best practices. 
Among Google's core ranking factors, the most prominent ones are as follows:
Secured sites (HTTPS vs. HTTP)

Websites that are mobile-friendly

Schema markup

Webpage content quality

Webpage content length

Page speed

Social signals

Quality backlinks (link building)

Optimized images

Domain age

User experience (UX)
Google provides the following guidelines for optimizing your Google My Business listing for local search:
Enter complete data

Verify your location(s)

Keep your hours accurate

Manage and respond to reviews

Add photos
Google also provides the following local pack ranking signals:
Relevance – how closely a business' description & product offering matches a user's search phrase
Distance – how far a business is from the user who is searching 
Prominence – how well known a business is
In order to optimize your listing & website for search, you'll want to follow these best practices. Use them as guidelines at the very least.
We can also provide you with a free consultation to help you increase your search ranking. Learn more about our services here. 
Get On The First Page Of Google With Pay Per Click Google Ads
Organically ranking for keywords can take some time. Our local SEO technology, however, can help you rank for your target keywords.
Nevertheless, many businesses opt for Google advertising campaigns in order to get their listings or web pages in the top of Google search results. 
Keep in mind that Google Ads can be extremely expensive, especially with some keywords costing over $40 per click. However, this isn't the norm across the board.
The cost per click, or CPC, for your industry-specific keywords, will vary depending on the competitiveness of your market.
Types Of Google Ads That Get You On The First Page Of Google
Among the different types of Google Ads (Search, Display, Shopping, Video, App), the following campaigns will display your ad on the first page of Google.
Search ads often refer to text ads that display the search result of a landing page on your website.
These ads are served in the top 3-4 spots of a SERP. Most recently, search ads have also included ads in the Google My Business local pack.  
Shopping ads refer to ads that display pictures of retailer products.
These ads are either displayed in search results or in the shopping tab of Google's SERPs.
What We Recommend: A Multi-Channel Approach To Online Visibility
We are advocates of both an organic & paid approach to marketing your business on Google. Our local SEO technology can help boost your listings in organic rankings. 
If you decide that you'd like to implement a more aggressive strategy, our team of paid search advertisers can give you the exposure you need while maximizing ad spend efficiency. 
For more information, visit our webpage. For more articles like this one, visit our blog.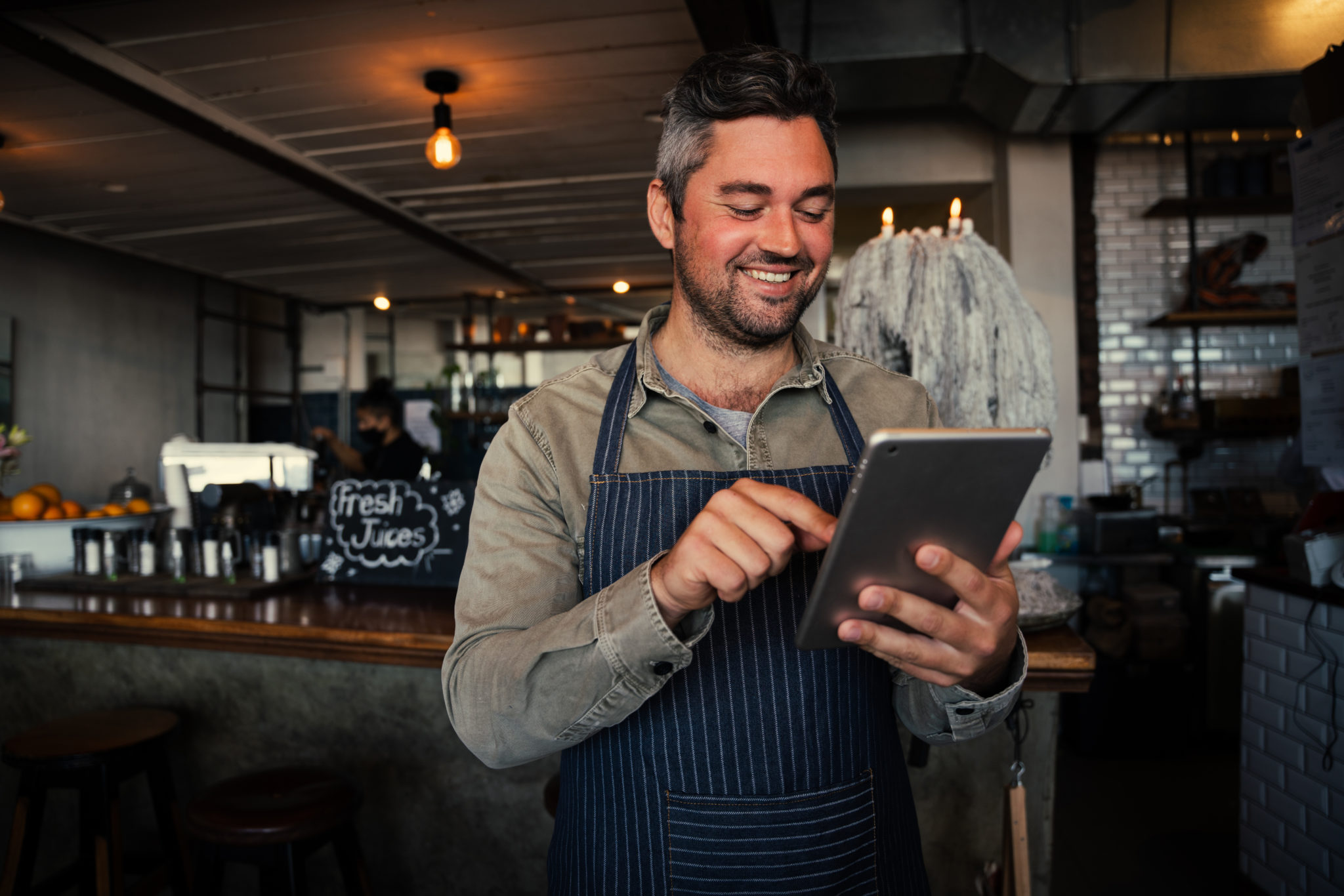 The worst action is inaction! Our team is ready to find your next big move. Over 20 years of experience means we have the tools to get it done in your local market.