New Clover POS Feature: QR Code For Your Restaurant Menu
If you have Clover Dining, then you know that a strong feature set can improve the efficiency of your staff & the dining experience offered in your restaurant. With Clover's addition of scan-to-order technology to its restaurant toolbox, it's no wonder why our restaurant clients constantly tell us that Clover is the perfect addition to their businesses. 
Contactless Technology Is Gaining Popularity In The Restaurant Industry
As you know, contactless technology is trending. From curbside pickup to cash-free restaurants, the majority of restaurant owners want to operate with as little physical interaction as possible. In a restaurant or bar, that means ditching paper menus that could change hands 20-30 times in one day depending on the size of the restaurant.
In place of paper menus, restaurant owners are using QR code menus to keep their customers safe. And as long as your menu is online, making a QR code direct to your menu isn't difficult. Nevertheless, having your menu online, in times like these, is more useful than ever. 
Clover Goes Contactless With A QR Code For Your Restaurant Menu
Realizing that many restaurant owners want to go contactless, Clover took the whole concept to the next level by allowing a customer to view the menu, order & pay, all from a single QR code. 
Here's how Clover's scan-to-order feature works:
You create a QR code(s) on your Clover POS. Two unique QR code types are available: one for dine-in orders & one for pick-up orders.

Once scanned, the QR codes direct diners to Clover's free online ordering system. 

Your customers enter the items they want & pay for the order, all from a mobile device.

Important Note: Diners are given the option to enter a table number for an order, which is why we recommend adding a table number on each sticker or table tent you place your QR codes. 

Orders are automatically sent to your POS & kitchen printer/display, depending on how you've configured your point of sale system.
Now that you know how the scan-to-pay feature works, let's discuss how you can upload your menu, set up your online menu & download your QR code(s). 
There are two methods you can use to build out your inventory on the Clover Dashboard. You can either add items one-by-one or upload a spreadsheet with all of your inventory. Depending on how big your menu is, you may want to upload a spreadsheet, but for the less technical bunch, we recommend adding items one-by-one.
To manage inventory on the Clover Dashboard, follow these steps:
Login into your Clover dashboard.

To add items to your inventory, click Inventory then Items on the left sidebar.

To add items one-by one, click Add New Item.

To upload a spreadsheet, download the upload template by clicking Download Template, enter your own information & import the spreadsheet by clicking Import Inventory.

To add categories & group your items in them, click Categories under Inventory on the left sidebar. 

To add a new category, click Add New Category.

To assign items to the category, search & assign items to the category under Items in Category. 

To add modifier groups & modifiers, click Modifier Groups under Inventory on the left sidebar. 

To add a new modifier group, click Add New Modifier Group & add the modifier group & modifiers you want. 
Setting Up Online Ordering
Once you've uploaded your menu items into inventory, you're ready to set up online ordering. And luckily for you, most of your work is done. Now that your menu is uploaded, the online ordering application will even sync with your inventory so any changes you make to your menu will be reflected in your online ordering module. 
To activate your online ordering page, follow these steps:
In your Clover dashboard, click Account & Setup in the left sidebar. 

Under Business Operations, click Online Ordering. 

Under Online Ordering Providers, you'll see the Clover logo. Click the Get Started button next to it. 

Follow the rest of the steps outlined by Clover.
Downloading Your QR Code(s)
To download QR codes on the Register software plan, follow these steps:
Open the Register app.

Select an order type (dine-in or takeout).

Tap More .

Tap Print Menu QR Code

Select the desired quantity and tap Print.
To download QR codes on Clover Dining, follow these steps:
Open the Clover Dining app.

Tap on the table.

Tap More  on the bottom left.

Tap Print Menu QR Code.

Select the number of QR codes to print.

Tap Print.
Ways To Present Your QR Codes
As is with anything you start doing in your restaurant, you need to present things the right way in order for them to be adopted by your patrons. 
Here are a few effective ways you can present the QR code for your restaurant's menu:
Dine-In QR Code
Table tents

Stickers that you place on tables, counters & windows

Print out individual QR codes for each party directly from your device
Pick-Up QR Code
Social media pages

On your website

On flyers
Digital menus are the way of the future. And if you're looking for a modern restaurant POS to keep your business moving forward, then look no further than Clover. 
Visit our website to learn more about Clover. For more articles like this one, visit our blog.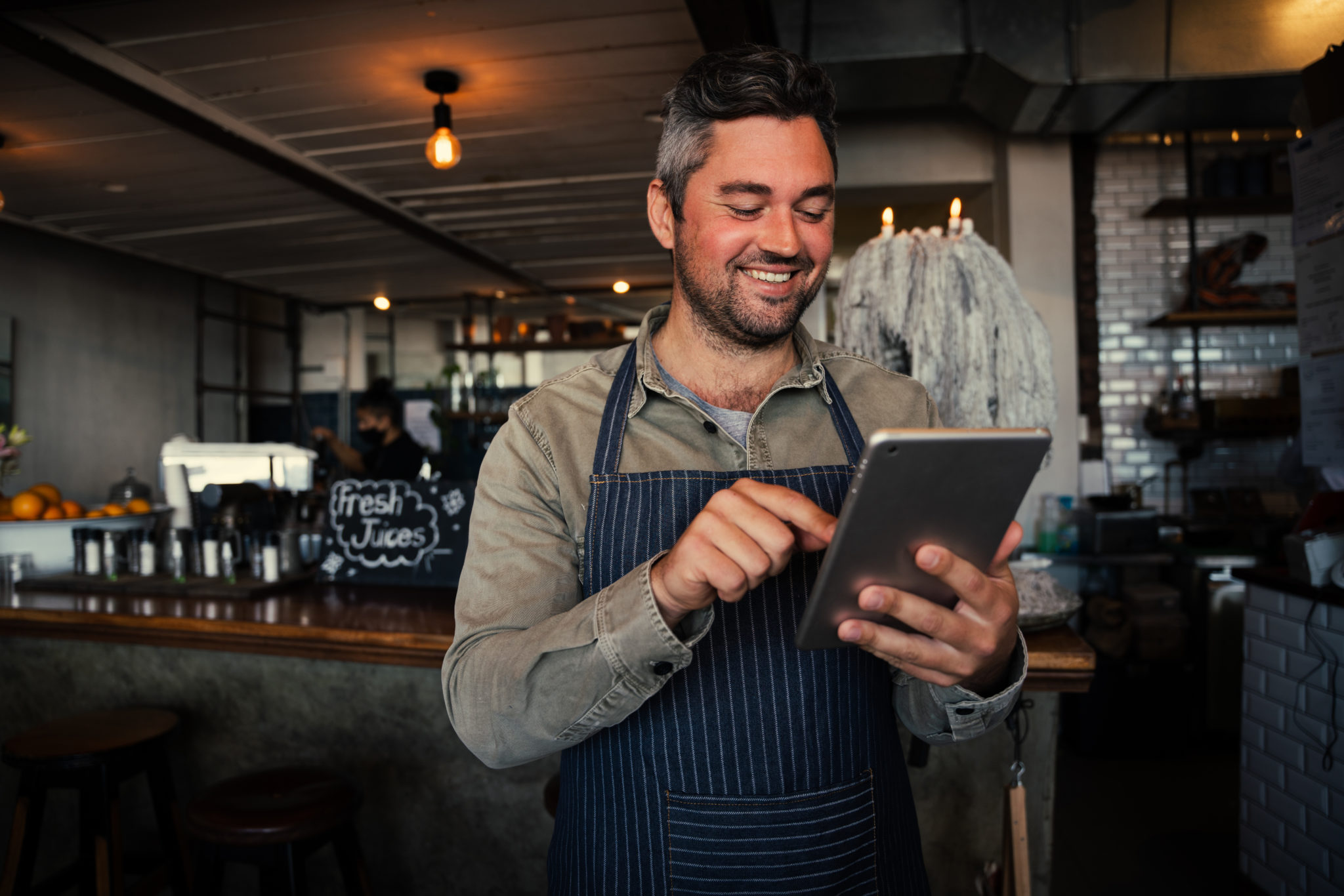 The worst action is inaction! Our team is ready to find your next big move. Over 20 years of experience means we have the tools to get it done in your local market.