Is Clover POS Good For Restaurants?
One of the biggest strengths of Clover POS is that you can customize the system to fit your specific needs. And depending on your cuisine type & floor layout, some devices may better serve your needs than others.

With this thought in mind, Clover POS is one of the best cloud-based systems on the market. Whether you want your staff to be able to take payment at the table or punch in orders the old-fashioned way (at the waiter station), Clover POS has you covered with any setup. 
But before we get into the nitty-gritty, I'll spare you the anticipation. This article answers 'yes' to the question, "Is Clover POS good for restaurants?". Keep reading for a full explanation of why Clover POS is the best option for your restaurant.
Clover Station Was Built To Hold Down The Fort
When discussing the best restaurant point of sale systems, the conversation often begins with how the vendor's counter-top POS holds up to the hustle and bustle of a dinner rush. In this case, the Clover Station shines. 
For one, Clover Station is sleek & modern and doesn't take up much space on a counter-top. However, Clover Station is extremely durable, which is ironic. But the fact that such a nicely designed device can roll with the punches just shows that Clover Station is the perfect POS if you're looking for a countertop option. 
Clover Station also boasts a huge set of restaurant-specific features & applications that have streamlined the process of seating, serving & taking payment from your customers. Perhaps the coolest thing is that all Clover devices in your restaurant can be synced so that your front-of-the-house & back-of-the-house operate in perfect harmony. But more on that later.
Whether you offer counter-service or table-service, you'll find that Clover Station is the perfect hub for any restaurant operation. That's why so many business owners rely on Clover's flagship POS to get their customers fed & out the door with receipts in hand.  
Clover Mini Is The Compact-POS That Packs A Punch 
Clover Mini is Clover Station's little brother. The Mini can do pretty much everything the Station can do & together the pair can do AMAZING things.
A popular configuration we see with restaurant clients is to position a Clover Station at the waiter station for table-service & a few Clover Minis at the bar for bar service. With this setup, both the Clover Minis & Station sync with one another & fire to kitchen printers flawlessly. 
For counter-service clients, a Clover Mini can also be converted into a customer-facing device, allowing customers to pay at the counter & leave a tip without having to hand a card to a staff member or hand a receipt back to them. If things get a little too busy, you can also convert the Mini back into a standard POS, allowing staff members to take orders as usual. 
Of course, a lot of business owners use Clover Mini as their primary POS solution. Since the receipt printer is built into the POS hardware, the device doesn't take up much space & can even be connected to a cash drawer. 
And in case you were wondering, Clover Mini has all the restaurant features & applications that the Station has so you won't miss out by choosing the smaller option.
Clover Flex Is The Perfect Table-side Companion
Table-side ordering has gained huge popularity in the restaurant industry. And whereas most mobile options require your staff to haul around a clunky tablet, the Clover Flex is the handheld terminal that does it all. 
Manage the waitlist while guests are waiting in line. Create & move tables on your floor plan. Take orders & accept payment at the table, on the patio, at the curb, or wherever else you want.
Clover Flex is perfect for business owners that want to mobilize their staff. And if the power or internet ever goes out, the Flex is 3G enabled so you can still accept payments. 
With that being said, we always recommend that our restaurant clients have a Flex or two on hand.
The Clover Flex Extender: COVID Friendly Payments
In response to the COVID-19 pandemic, Clover saw an opportunity to make the Clover Flex even better at socially-distanced transactions. They accomplished this by creating the Clover Flex Extender, which securely attaches to the Clover Flex & extends a staff member's reach by 21-31 inches. This way your staff can accept payments within CDC safety guidelines. 
Clover Dining: The Software That Makes It All Run
Clover Dining is Clover's very own POS software. It comes equipped with all the basics a restauranteur needs to run a successful business.
Employee management

Customer engagement

Inventory management

Order management

Sales reporting
It comes with a few features that really set it apart from other restaurant POS systems, such as:
Open tabs

Menu management

Bill splitting

Table mapping

Table-side ordering

Scan to pay
As mentioned previously in the article, whether you're using a Station, Mini or Flex, all Clover's devices come equipped with these helpful features as long as you're using Clover Dining software.  
Scan To Pay: A Growing Trend In The Post-COVID World
One of the coolest additions to Clover Dining is the scan to pay feature that prints a QR code on each receipt so your customers can pay their bill at the table without having to come into contact with your wait staff. Not only does this feature help with safety during the pandemic, but it also can help free up valuable resources in the dining room so you're never backed up. 
For more information on Clover POS, visit our webpage. For more articles like this one, visit our blog.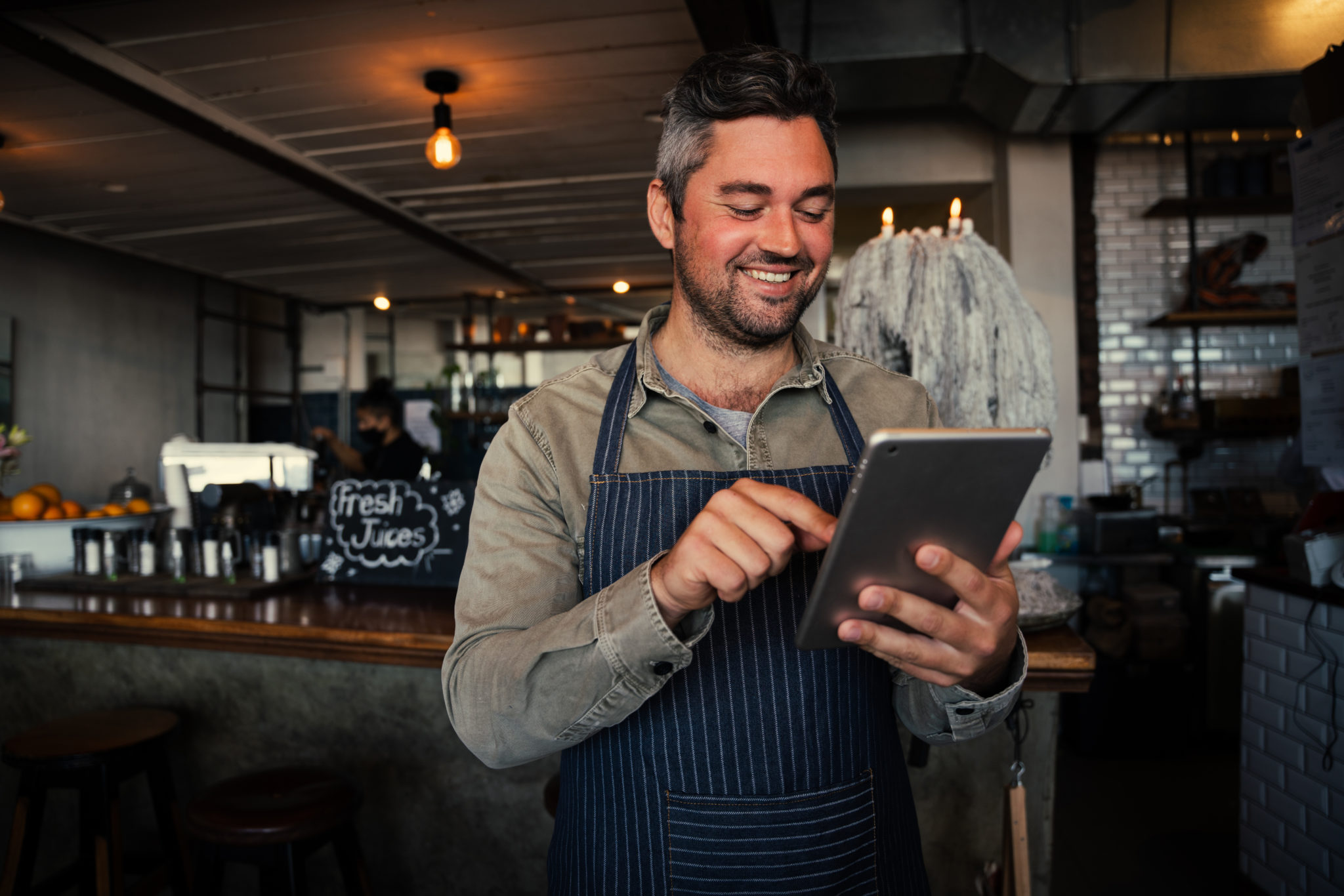 The worst action is inaction! Our team is ready to find your next big move. Over 20 years of experience means we have the tools to get it done in your local market.