How To Scale Your Local Business For Long-Term Growth
Scaling is the path to success in the long-term.
As your business grows, you'll reach a point where you're operating at capacity. What this means is that you're servicing all of the customers you possibly can. Business is booming, but you're operating at maximum capacity. 
For some people, achieving maximum capacity is all they want. As a result, these kinds of business owners will try & maintain the size of their business. 
However, this is not sustainable. Some customers will eventually leave you due to a lack of quality or not being able to conveniently access your services. 
In addition, the lack of continued growth leaves you vulnerable to new entrants, who may one day surpass you. 
For this reason, many people say that if you are not growing, then you are dying. 
Therefore, a lot of successful small business owners reach a "What do I do now?" point. This is where scaling your business becomes appropriate & completely necessary for your long-term growth. 
What do we mean by scaling a business?
Scaling a business refers to the systematic increase of your business capacity as well as demand for it. 
Scaling focuses on growing the successful outcomes of an existing business model rather than producing successful outcomes for a new one.
In order for you to scale your business, you need to have a proven system of attracting customers & servicing them. Therefore, scaling often occurs after the initial growth stage of a business' lifecycle. 
If you are still in the initial growth stage, then we recommend reading our article 8 Highly Effective Local Marketing Strategies. 
However, if you're running an established business, then the rest of this article will explain how to successfully scale your local business. 
How to scale your local business
We've mentioned the importance of being established before you begin to scale your business. But before you begin, you'll also want to adopt a growth mindset. By doing so, you'll prepare yourself for the effort necessary to successfully scale your business.
If this sounds like an undertaking you can stomach, then keep reading. 
Phase A: Increase Capacity
The first phase of scaling your business focuses on increasing the capacity of your business to meet the needs of current & future demand. 
Step 1: Outline your sales funnel
The first step for increasing your capacity is to outline your sales funnel. In doing so, you'll be able to analyze the customer journey from discovery through the distribution of service. 
Step 2: Identify any bottlenecks
Using your sales funnel as a guide, you'll want to identify any bottlenecks. For those of you who don't know, bottlenecks are areas where your resources are ill-equipped to meet demand. 
In the case that your current resources are adequate for current demand, then you may not have any bottlenecks right now. 
However, you'll want to identify any bottlenecks that would form if demand were to increase substantially. 
Examples: For retail/restaurant, you may identify that you are understaffed during weekends. You could also find that the physical capacity of your store is limiting the number of customers you can service. 
For service industries, you may identify that you are receiving too many calls to handle yourself. Or you may notice that long wait time for an appointment is causing you to lose potential customers.
While these are all great problems to have, scaling focuses on solving these capacity issues. 
Step 3: Gather, organize & deploy
Now that you've identified bottlenecks, you'll need to gather, organize, & deploy resources as needed. 
If physical capacity is an issue, offering delivery services or opening another location could relieve pressure on your physical space. 
However, it is important to note that technology can oftentimes increase your capacity even more so than human resources. 
Learn about our payment technology that expedites transactions & frees up your staff for other customer service tasks.
In the service industry, you may benefit from hiring a dispatcher to set appointments or another service provider to field appointments.
Nevertheless, you'll need to gather, organize, & deploy resources as needed to increase your capacity. 
Once you've increased your capacity, you can successfully service more customers. Now, you'll want to move onto the second phase of scaling your business, which is to increase demand. 
Step 4: Identify growth opportunities in your marketing
In order to increase demand, you'll need to outline your current marketing strategies & understand how customers find your business. You'll then be able to identify growth opportunities in your marketing funnel. 
If nothing is broken, then you may want to focus on scaling the approaches that our working. In addition, you can introduce a new technology or marketing method to complement your current strategy.  
However, if you need help identifying growth opportunities for your business, schedule a free consultation with us here. More often than not, our clients don't know what's possible until they have a conversation with us. With that being said, I urge you to make the most of this opportunity for free expertise. 
Are you more of a DIY business owner? That's ok too. Use our free online scan tool to see how your digital presence stacks up to the local competition. 
Step 5: Invest in technology
Once you've identified growth opportunities, you should then invest your budget in those areas to increase demand for your service. 
With that being said, I highly recommend that you do not take on the trial & error approach. That is a surefire way to waste money & cause yourself lots of unnecessary stress. 
In addition, I urge you to invest in marketing technology. Technology enables us to do what we cannot naturally do ourselves. And let's face it: the most successful businesses are leveraging technology to scale their businesses. 
The clients who invest in our local SEO technology experience over 200% growth in engagement year over year. Now how about that for getting a return on your investment?
For a free trial to our local business dashboard, visit our trial sign up page. 
Whether you are doing it alone or with the help of an agency, you'll want to optimize your marketing actions. Time & time again, we excited to market their business. However, they quickly lose faith & quit marketing altogether. 
However, by doing this, you're essentially throwing money away before it's able to bear fruit. 
More often than not, the primary reason these business owners aren't seeing improvement is little to no optimization. As a result, I urge you to optimize, optimize some more, then optimize again.
Need help making the most of your marketing budget? Learn about our hyper-localized advertising technology. 
Phase C: Improve Customer Satisfaction
You've increased capacity & demand. At this point, you've definitely scaled your business. However, in order for your scale to be successful, you'll need to maintain your newfound growth. And the only way you can do so is to consistently improve customer satisfaction & retain your customers. 
The first step in improving customer satisfaction is to ask your customers for feedback. Then & only then will you be able to understand how your customers perceive your business. You can then translate that information into actionable insights. 
The best way to asks your customers for feedback is to automatically request reviews post-visit. In doing so, you'll also build your online reputation & improve SEO as well. Actions that have multiple benefits are no-brainers.
With feedback in hand, you'll need to take the actionable insights you've realized & use them to improve your service. At the end of the day, your customers are the ones who pay your bills. 
As a result, your job is to make your customers stay with you for life. You achieve this immaculate status by making small improvements to your service again & again. 
Step 9: Train employees to maintain quality
With improvements made to your product or service, it's time to train employees, enforce standards, & maintain quality from thereon. 
As you could imagine, your improvements mean nothing unless they are enacted during the actual delivery of service. 
Phase D: Repeat & Optimize
The steps outlined above are obviously the best-case scenario. You will most likely experience hiccups along the way & some tasks will take longer than others. Therefore, you may not have the luxury of taking a linear approach to this process. 
Nevertheless, the process is proven. When you complete all the outlined steps, your business will be successfully scaled. From thereon, it is your responsibility to constantly repeat & optimize as necessary. 
To learn how our suite of integrated payment & marketing services can scale your business, visit our homepage. For more articles like this one, visit our blog.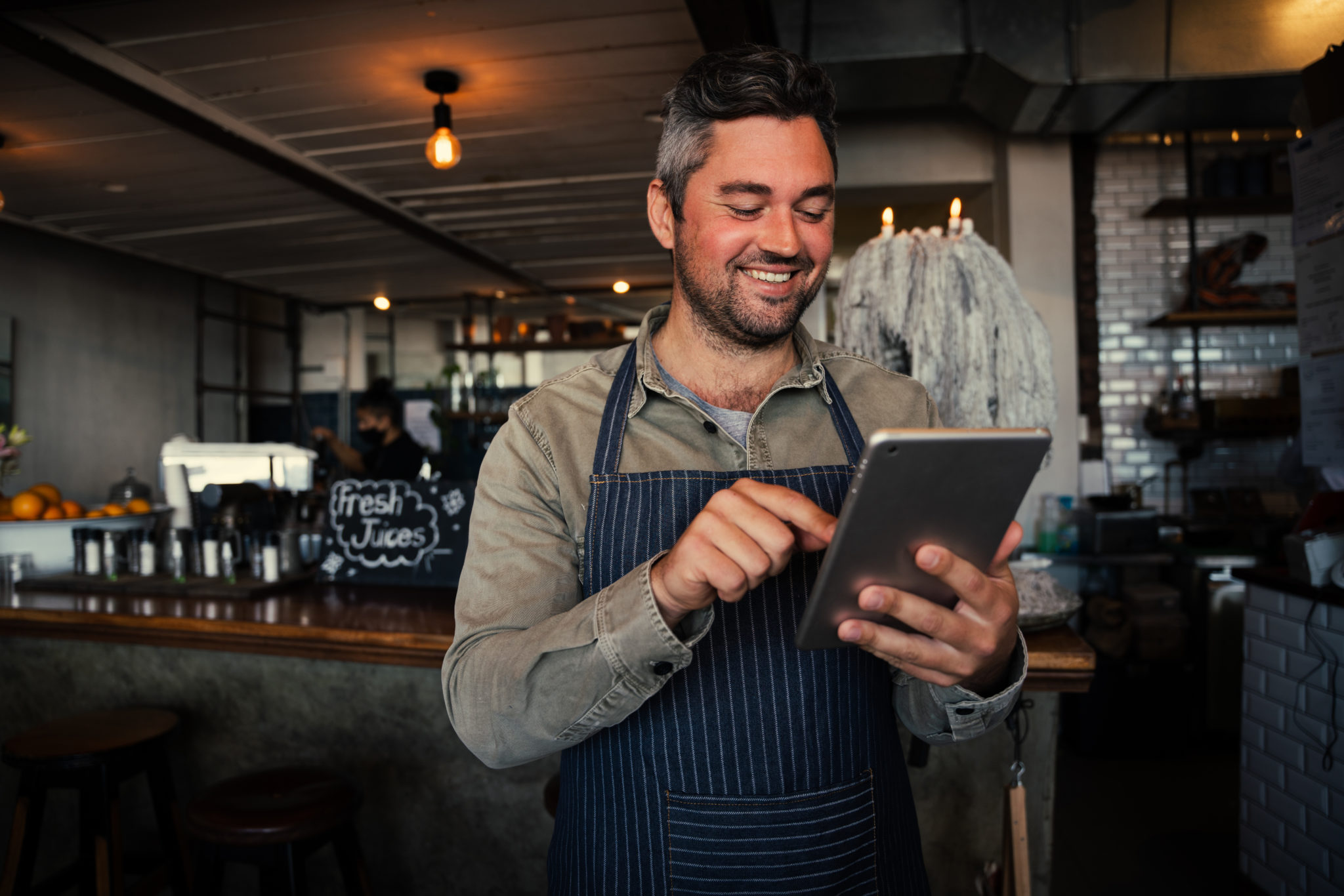 The worst action is inaction! Our team is ready to find your next big move. Over 20 years of experience means we have the tools to get it done in your local market.