The Only Holiday Checklist Your Business Needs
With so much to do over the holidays, especially for a business owner like yourself, it's a wonder how you manage. However, it is important that you do not lose of sight of the true meaning of the holidays as well as the opportunities it presents for your business. Although the holiday season is great time to reconnect with friends & family, the season also presents MANY opportunities for you to grow your business because people are spending.
But as I mentioned, you have a lot going on. To help out, here is a holiday checklist so that you have ever thing in order.
First and foremost, you need to make sure that your hours are updated. The last thing you want is for somebody to think that you are open on Black Friday when you aren't. Just as your life is hectic during the holidays, so are your customers. Therefore, do not inconvenience them with misinformation.
It is important though that you update your hours EVERYWHERE that they are. Unfortunately, if you do not claim listings on smaller directories, then your information may be pulled from bigger directories, which can be problematic in the case of the holidays in which you need to update your hours.
This is where having a business listings management service is helpful. For example, our match & lock technology lists & locks your business information across 70+ of our partner directories so that your information is protected. In addition, our technology allows you to manage your business' information from a single online dashboard, which offers you added convenience.
To see how your business is currently listed online, use our free online scan tool. 
2. Promote Your Gift Cards
If you don't have gift cards, then now is the time to start offering them. Even if you feel like your gift cards aren't right for your industry, there is no harm in offering them. And honestly, gift cards work for most industries (you'd be surprised).
Nevertheless, the key to selling gift cards is promoting them everywhere you can. List that you sell gift cards on your website, social media pages, and on in-store signage. More often than not, our clients who are not selling enough gift cards are not promoting them. Unfortunately, people do not know what you don't tell them. So let them know about your gift cards.
By partnering with TAP Payments, you get free personalized gift cards. 
3. Manage Your Holiday Campaigns
Although you should be promoting your business year round, you need to manage your holiday campaigns. The last thing you want is for your Thanksgiving campaign to be running when Christmas is a couple of days away. This is where having an ad schedule can be helpful.
Nevertheless, make sure that you have planned the timing of your campaigns before the holidays begin and either set your campaigns to turn off when the corresponding holiday is over or, at the very least, set a reminder to log in to your ads account and turn of the campaign before you begin Thanksgiving dinner.
While there a lot of opportunities to grow your business during the holiday season, being amicable is priceless. Whether you decorate your location or have your employees wear a festive article of clothing, being festive during the holiday season makes your business more relatable and passes on holiday cheer. In addition, you will leaving a lasting impression on your customers when the holidays fade away.
5. Wish Your Customers A Happy Holiday
Despite everything that you have going on, you shouldn't forget to wish your customers a happy holiday. There are few ways that you can go about this. One way is for you to instruct your employees to greet your customers with a holiday greeting. You can also send out a text or email on the day of the holiday. Unfortunately, the majority of your email list may not be checking their inboxes. Text message marketing is definitely more effective in these situations.
To find out more about our payment processing & local marketing services, visit our homepage. For more articles, visit our blog.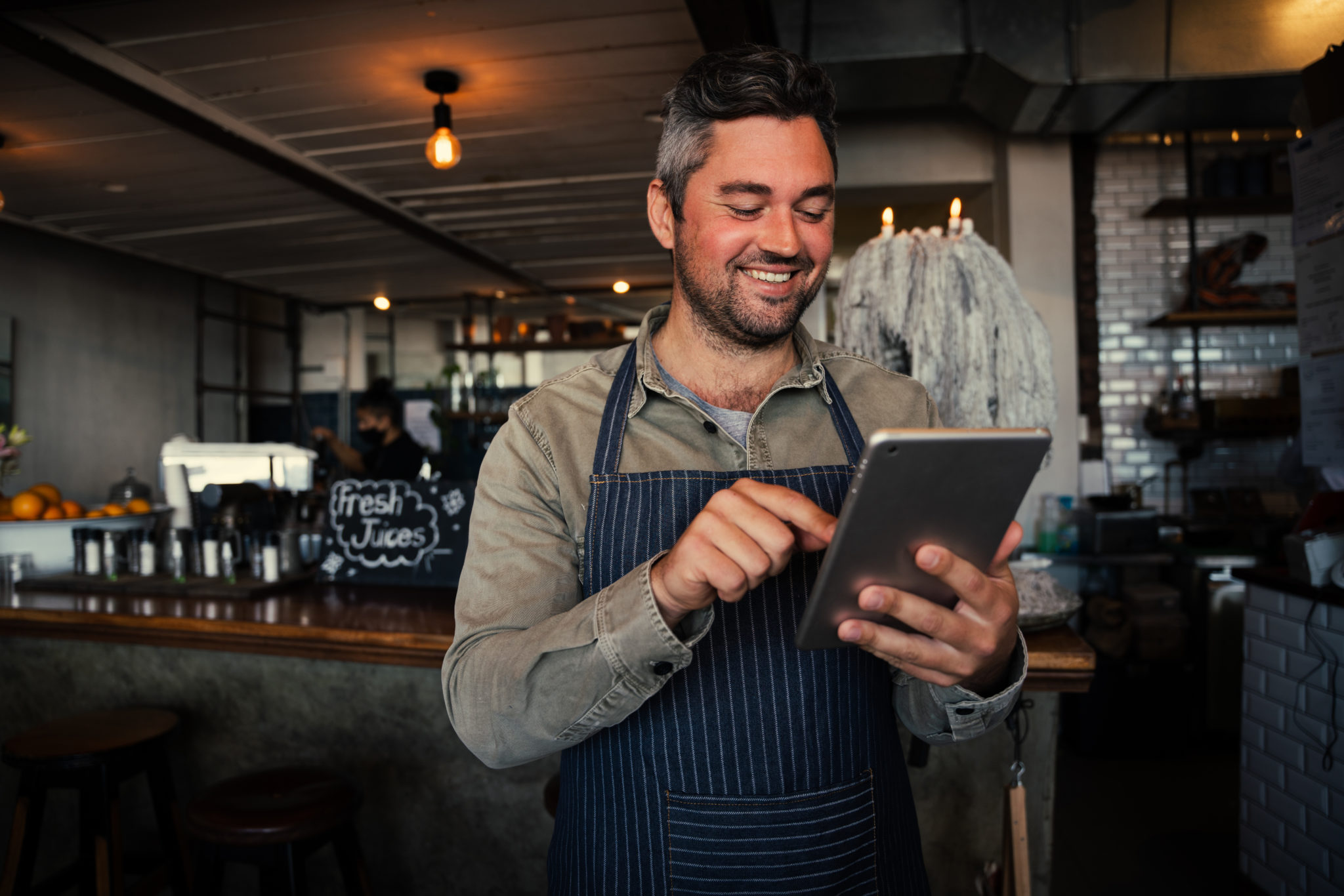 The worst action is inaction! Our team is ready to find your next big move. Over 20 years of experience means we have the tools to get it done in your local market.