What You Need To Launch A Business
Empires Take Time To Build
Throughout the TAPLocal blog, there is a lot of mention of how web marketing can help your business. Although explanations of benefits are helpful, none of these posts directly explain what an individual who is starting a business would need to start marketing themselves online. The rest of this article explains exactly what an individual would need to effectively launch a business. This article serves as a follow up to our previous article that answers the question, "Why do I, a business owner, need to place my business online?".
The New Entrepreneur's Problem: How Do I Launch A Business?
To set the stage, let's use the example of Entrepreneur Emily.
During college, she made handmade jean jackets out of repurposed denim fabric as a hobby. She would sell them, at-cost, to her friends and family because she enjoyed making the jackets and loved seeing the satisfaction of their recipients. Now, Emily is out of college and does not make jean jackets anymore.
She works as an office assistant. During the afternoon, while sitting at her desk, she often thinks of what once brought her a lot of joy, making jean jackets. Inspired to reintroduce passion into her life, she hopes to start making jean jackets again. However, this time she wants to start a business out of her skill.
As a new entrepreneur, she has some worries, but she is confident in her product. Eager to start, the only issue she has is understanding how to get her business out there.
"I can only sell my jackets to so many people that I know. Unfortunately, that is not enough for me to make a decent living. I am thinking big. I eventually want to sell so many jean jackets that I have to bring on employees to help me fill orders. How on Earth can I hope to get there?"
Emily has big goals but needs help accomplishing them. She does not know where to start. Emily has the new entrepreneur's problem.
So what does Emily need to launch her business?
A website will serve as Emily's digital backbone. Not only can she showcase her past work on the site, she can also place inquiry or contact us forms on the site. By doing so, she gives the individuals who visit her site opportunities to take the next steps. In her case, this means giving a prospective customer the opportunity to start a conversation with Emily about her custom jean jackets.
Online business listings, such as listings on Google My Business and Yelp, will help Emily gain customers because people who search for custom jean jackets in their area will see her business in their search results. Therefore, Emily will gain local exposure.
Individuals will either call Emily directly from the listing or click through to her website and submit an inquiry.
Lastly, Emily will need to place her business on social media. First and foremost, Facebook and Instagram will be extremely helpful for her efforts. Through those platforms, she will be able to showcase her products on her pages and comment on pages relevant to her industry.
With her foundation set, Emily will then want to start advertising online. However, I must make a note that you should not start advertising online if the other components are not in place. The primary reason is that Facebook/Instagram and Google require that you have business accounts with them before you can advertise. Another reason for this is that individuals need somewhere to go when they click on advertisements. Lastly, people who click on your ads will most likely research your business' reviews, so it is important that you manage your listings.
Now that Emily's digital machine is running, she will start to experience traction (prospective customers will start interacting with her business and people will call her about her products). However, as explained in our previous blog post, "How long does digital marketing take?", it will take time. In addition, her website, listings, social media accounts, and advertising campaigns will require updates and optimizations in order to maximize effectiveness.
How We Can Help You Launch Your Business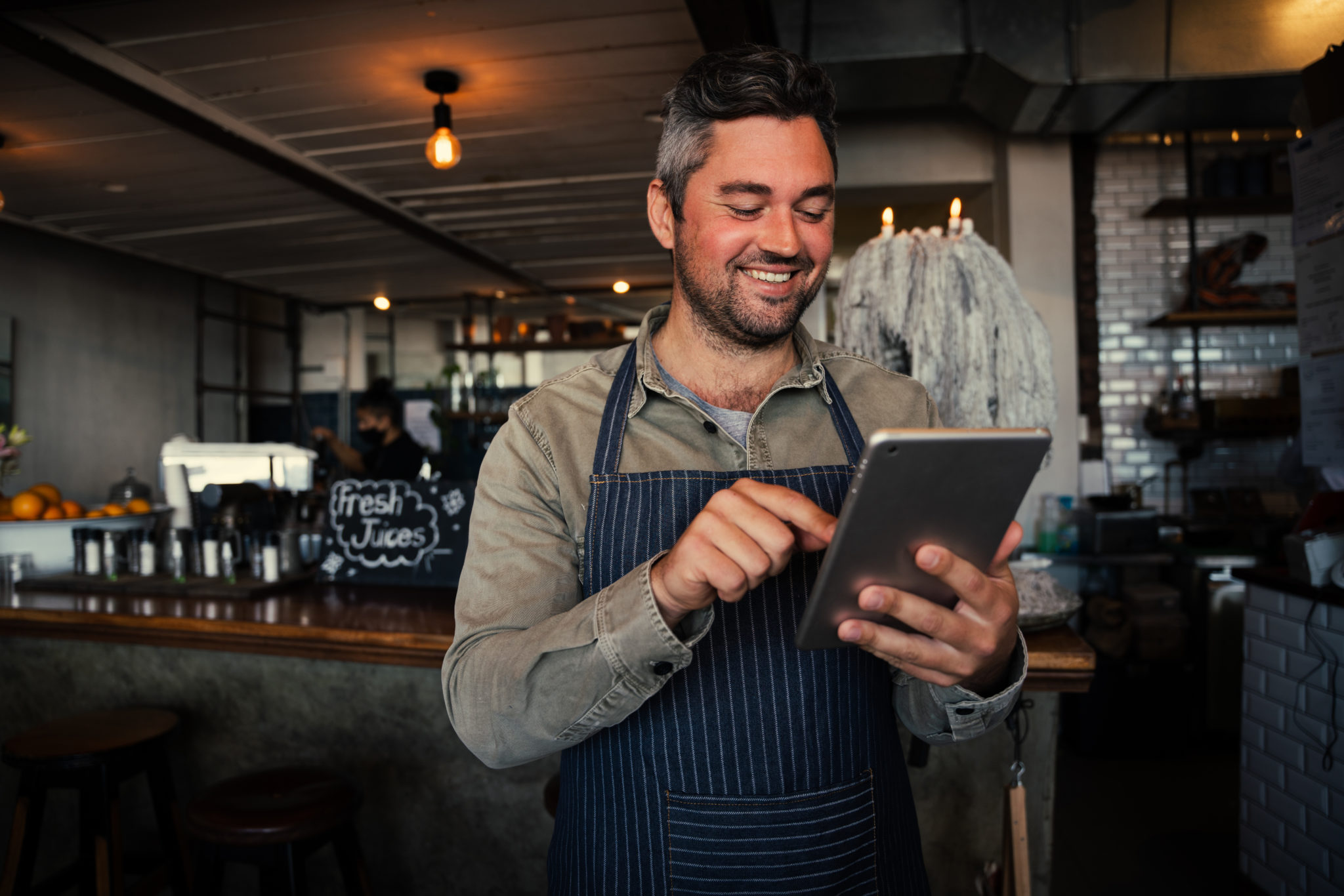 The worst action is inaction! Our team is ready to find your next big move. Over 20 years of experience means we have the tools to get it done in your local market.