Super Simple Checklist For Starting A Business
Starting a business can be scary, especially if you don't have a ton of resources or experience. With that being said, it may come as a surprise to find that it's actually not that difficult to start a business, but there are definitely some boxes you have to check before you're official.
The rest of this article outlines a checklist for starting a business. We hope it gives you a clear understanding of the steps you need to take in order to start a business & provide it with a foundation for success. 
1. Finalize Your Business Plan
At this point, you've probably put a ton of thought into how, when & to whom you'll provide your services. But unless you've put pen to paper & thought out how you'll run your business, you'll lack the organization & forethought required to succeed in business. 
Therefore, the first step in starting a business is to formulate & finalize your business plan. In the case that you need to raise capital, you'll submit the business plan for investors to review. You'll also use the business plan as a guide in running your business.  
With your business plan finalized, you'll have a better understanding of the actual costs involved in running your business. As a result, you'll understand how much capital you need to sustain your business until you break even on your initial investment.
More often than not, aspiring entrepreneurs do not have the capital necessary to launch their business. Therefore, they seek funding from a bank loan or from private investors. You may be able to fund the project yourself. But you should consider how much you'll really need to successfully launch your business. 
I'm sure you've heard it before, but location is everything. And it's true because location determines how accessible you are & how much competition you'll face. Needless to say, finding a space to operate your business is one of the most important steps in starting a business. And now that you've secured funding, you'll know how much space you can afford. 
As you'll find, where your business is located also has some outcomes that you may not have expected, such as the amount you'll pay in taxes and the regulations & codes you'll have to comply with. 
4. Choose Your Business Structure
How you structure your business will determine your registration requirements & the amount of liability you'll take on as the owner of the business. While many first-time business owners generally try to operate their businesses as sole proprietorships (due to fewer registration requirements), an LLC is a great option for individuals who want to limit the liability they take on.
Ultimately, the decision is yours, but we generally tell first-time business owners to steer clear of the sole prop. 
5. Choose Your Business Name
You know where your business will be located & know how your business will be structured. Now, it's time to make one of the most important decisions so far: your business name. It'll be the first thing your customers notice about you & what they remember after they leave. 
Needless to say, your business name needs to be creative & say something about what your business does. A unique business name can definitely give off a cool vibe, but it can also give off the wrong impression. Therefore, it's important to think about the connotations your business name carries when people see it for the first time.  
6. Register Your Business
Now that you've decided on your business name, it's time to make your business official. Although it's probably the least exciting part of starting a business, registering your business is perhaps one of the most important steps.
By doing so, your business will be recognized by the state & federal government. In return, you'll protect your business name & assume the rights of your business structure. 
Each state has its own requirements for registering a business. To see yours, we recommend going to your state's department of revenue website.
7. Fulfill IRS Requirements
The IRS outlines its own checklist for starting a business. The tasks are pretty simple, but like registering your business with state & federal governments, the process takes some time. 
The checklist contains the following tasks:
Keep in mind that, as a sole proprietor, your EIN is often your personal social security number. Therefore, you don't need to apply for one. 
8. Apply for licenses & permits
Now that your business is official with the government, it's time to start preparing for your business to open. But in order to open your doors, you'll have to make sure that you're legally compliant with state & local laws.
Depending on our industry, you may have to apply for certain licenses & permits so that you can legally sell your product or service. If the process frustrates you, remember that you're not alone. Every business owner goes through it, but jump through the hoops! The last thing you want is to be shut down shortly after opening your doors. 
9. Open A Business Checking Account
It may take a while for you to receive the licenses & permits necessary to operate your business. But now you can take care of the simpler tasks so that when you receive your license or permit, you're ready to go!
Opening a business checking account ensures that you organize revenue in a single account & make it easier for you to pay taxes. In addition, a business checking account is required in order to open a merchant account (more on that in the next section). 
10. Open A Merchant Account
Once you have your EIN & business checking account, you can open a merchant account so that you can accept credit cards or ACH payments at your location, by invoice, or on your website. If you want to learn more about merchant accounts & why you need one, read our article here.
Nevertheless, the first step in opening a merchant account is finding a merchant services provider that can meet your needs at a competitive rate. Learn more about our payment solutions & free account setup here.
11. Get Your Business Online
All of your hard work won't mean much unless you have customers. And in order to attract them, you'll have to market yourself somehow. The sooner you start getting your name out there the better. 
As a local business, the best way to do this is by listing your business online & launching a website that tells potential customers what you're all about. 
For more information on our local SEO technology that lists your business in 60+ online directories, visit our website. 
12. Actively Promote Your Business
Once your business is listed online, you'll be seen by people who come across your listing. But since you're a new business with little to no traction, a more active approach to marketing your business may be in order.
Offline advertising can be helpful for a new business, but we recommend an integrated mix of offline & online ads to get your name out there. We offer Facebook & Google advertising technology and services that can help you make the most of your ad budget.
For more information on our services, visit our homepage. For more articles like this one, visit our blog.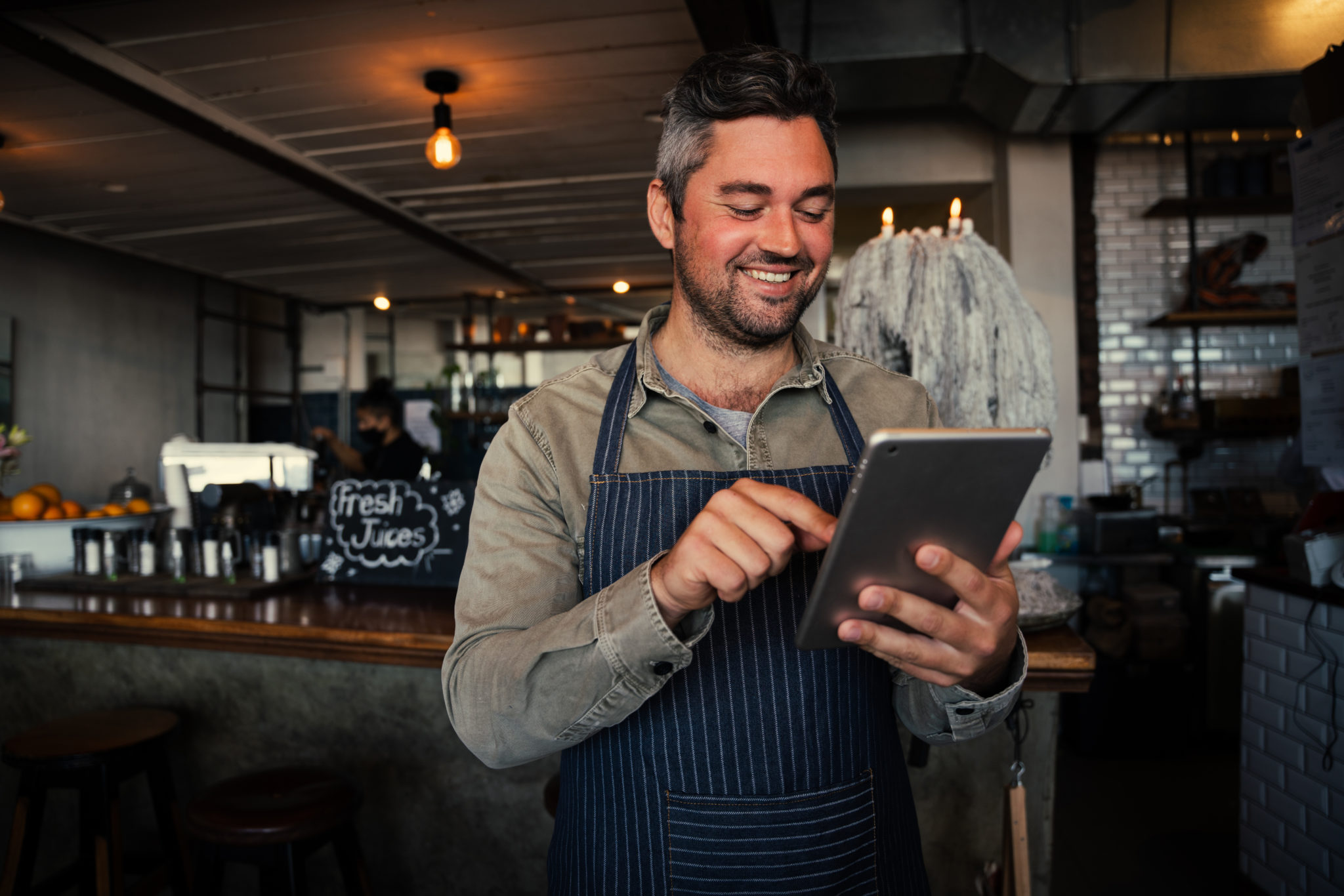 The worst action is inaction! Our team is ready to find your next big move. Over 20 years of experience means we have the tools to get it done in your local market.