What Is Local SEO & Why Is It Important?
If you're looking to grow your business, then you'll need to make sure that your products or services can be found by local customers. This may sound like an easy task, but ranking in organic search results takes a lot more than simply listing your business online (more on listing your business online later).  
For this reason, the field of local search engine optimization exists. And at this point, you may be asking yourself, "What is local SEO? How is it any different from SEO? Wait a minute…what is SEO exactly?".
These are all valid questions & the rest of this article will seek to answer them. But before we get into explaining exactly what local SEO is, we need to explain what search engine optimization or SEO is in the first place.
Search engine optimization is the process of optimizing a web page, domain or business listing to rank higher in search engine results pages.
Why Is SEO Important?
To illustrate, search for your business right now. If you don't see yourself everywhere you want to be, then odds are that you could benefit from some SEO work. 
In fact, search engine optimization is a never-ending process. Therefore, the optimization process really never ends, especially as search engines continually update core ranking algorithms that can have a huge impact on how you show up online. 
Now that we've explained what search engine optimization is as a broader discipline, let's discuss local SEO & what makes it distinct.
For all intensive purposes, the goal of local SEO is to optimize a web page, domain or business listing to rank for local search queries. By ranking for such queries, you'll then be more visible to consumers & get more clicks/customers as a result (or at least that's the goal).
A Word On Local Search Queries 
As mentioned in our previous article "What Is A Search Query?", local search queries are either branded or unbranded. Meaning there will be some people who are searching phrases that include your business name, while others will be searching for phrases that include a product or service that you offer.
To illustrate, reference the following examples:
Branded Search Query: "dan's bar and grill dallas tx"
Unbranded Search Query:  "bar and grill near me"
Local SEO focuses on ranking your webpage, domain or business listing for both types of queries. However, showing up for unbranded keywords can provide a great amount of exposure for the business, especially for a small business that lacks the brand recognition of a national chain. 
What Makes Local SEO Distinct?
There are generally three things that make local SEO distinct:
Local search intent
Unique ranking factors
Different delivery of search results
Local search intent refers to the web user looking for a business within a fixed geographic location. Oftentimes, when a local search is conducted, the user is urgently looking for a business to satisfy some need or desire. 
Therefore, local searches are generally the most timely of all searches. Whereas with other types of searches, the research stage can take days, weeks or even months, the research stage in local marketing generally only takes a few hours at most. 
What does this mean? Less opportunity for you to get in front of consumers. And believe me, search engines have taken note. In response, they've adjusted the way that local businesses are ranked & displayed in search results, but more on that later.
All you need to take away from this section is that local SEO involves the optimization of your digital presence for local searches.
Since local searches are unique in their intent, search engines have adapted. Using Google as an example, the world's leading search engine has its very own local pack ranking factors that determine which businesses will be returned for a local search. 
Google created these unique local ranking factors in an effort to supply users with a better experience. Remember that most local searches have a strong sense of urgency & more often than not a web user is looking for convenience. 
As a result, Google outlined the following local pack ranking factors that directly influence if & where your Google My Business listing will be shown:
Proximity – how far your business is from target destination of the search query
Relevance – how closely your business relates to the user's desire or need
Prominence – how authoritative & credible your business is compared to competitors
Different Delivery Of Search Results
When it comes to local SEO, I guess you could say that your Google My Business page is the most important component of your marketing strategy. Don't take this lightly! 
Google completely redefined the way that they deliver local search results. And they didn't do it without reason. They did it to improve user experience.
As mentioned throughout this article, local search results need to be timely, easily comparable & perfectly optimized for mobile search.
Perform a local search right now & you'll see that Google neatly displays local search results in the local pack. What this offers users is a visual representation of top local search results. In doing so, users can easily compare options & even call the business or get directions.
What this means is that optimizing your Google My Business listing is extremely important. But don't be fooled, optimizing your other listings is just as important & can even improve the ranking of your Google listing.  
How To Optimize Your Business For Local Search
Now that you know what local SEO is & what makes it distinct, let's talk about how you can optimize your business for local search. 
It All Starts With Getting Your Business Listed
When it comes to local search, having your business listed in local directories is the best way to get the exposure you need because consumers reference Google's local pack & sites like Yelp, Yellow Pages or TripAdvisor when looking for businesses that can fulfill an urgent need or desire. 
Among all listings, however, optimizing your Google listing is a prerequisite for your local business' success. If you aren't listed on Google, then your business may as well not as exist. And to put things into perspective, nearly half of all searches on Google have local intent. 
Therefore, the opportunity for your business on Google is huge. Unfortunately, many of our clients are not even listed on Google when they first come to us. 
Our local SEO tool automates the whole listing management process. It lists your business on 60+ of the internet's leading search engines & directories. But that's not all! It also matches & locks your information so that you maintain consistency & accuracy across your whole digital footprint. Learn more here.
Optimizing Your Business Listings For Proximity, Relevance & Prominence
Once you've listed your business online, you'll then want to optimize your listings for proximity, relevance & prominence.
Proximity – Although you cannot (easily) change where your business is located, you can at least ensure that you communicate your address & neighborhood to search engines and directories. 
Our listings management product can "hyper-localize" your listings so that search engines know exactly where you are located. Learn more here. 
Relevance – Ensuring that you are translating your product/service offering to search engines & directories can help increase your relevance to unbranded searches that involve a product or service that you offer.
Our local SEO tool helps you translate key information about your product offering to search engines, making it easier for interested customers to find you. Learn more here.
Prominence – Generating & responding to reviews can help increase your prominence so that you outrank your competitors based on the perceived authority of your business. 
Our review generation product can help you easily generate more positive reviews & boost your business' online credibility. Learn more here. 
See How You Show Up Online
Sometimes, it's better to see you show up online before figuring out the best plan of action. But before we explain how you can research how your business shows up online, let's state the obvious: if finding your business is difficult for potential customers, then you won't gain as much new business as you should. 
We understand the power of online visibility, which is why we've developed our very own local SEO scan tool so that business owners like you can see exactly how they show up online. By doing so, you'll be able to identify growth opportunities for your business. 
To get your free local SEO report, use our free scan tool. 
For more information on our local SEO service, visit our website. For more articles like this one, visit our blog.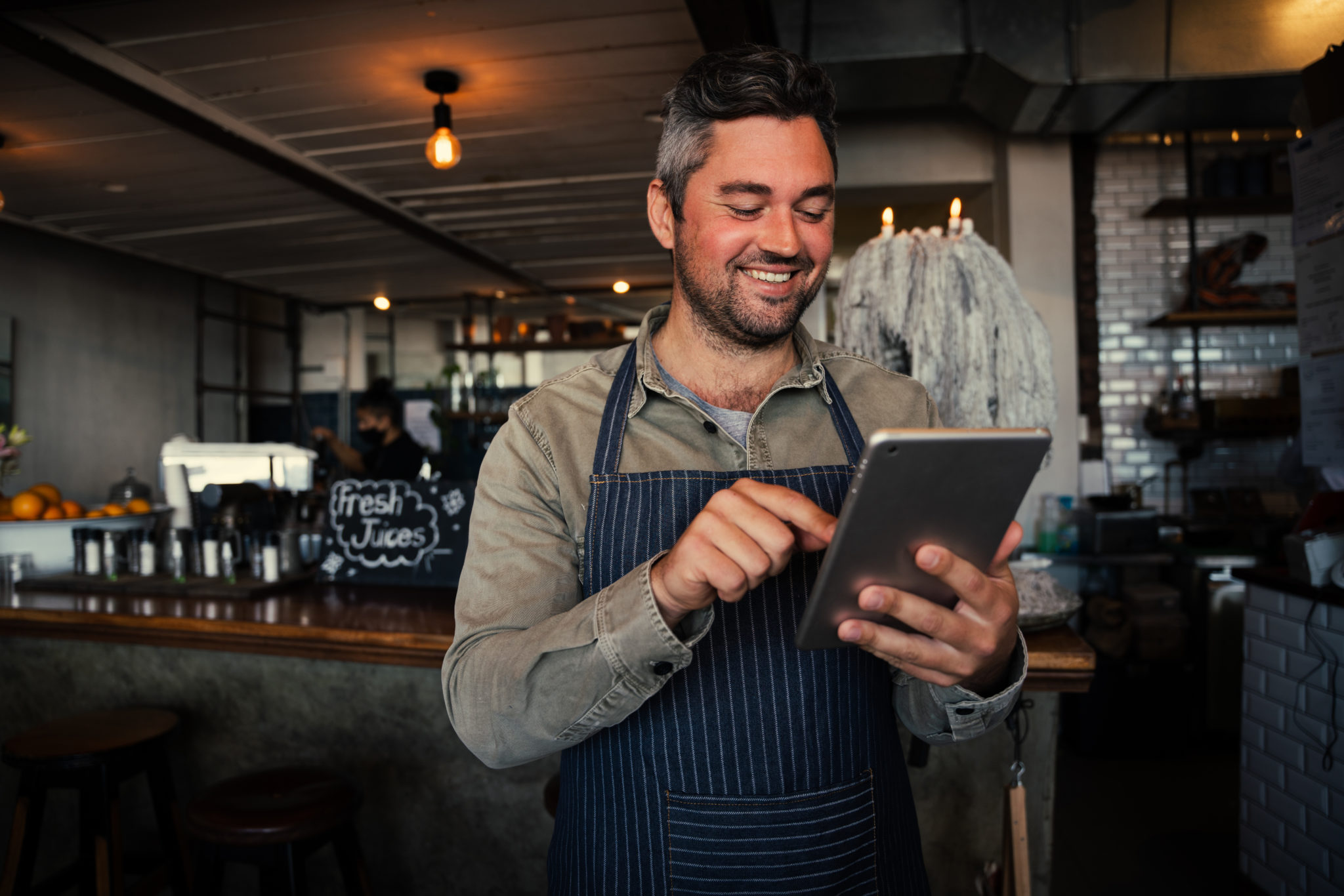 The worst action is inaction! Our team is ready to find your next big move. Over 20 years of experience means we have the tools to get it done in your local market.