Restaurants With Online Ordering: How To Save Your Bottom Line
COVID has taught us a lot of lessons. In the marketplace, we now know that adaptability is extremely important, especially when circumstances can change overnight without much notice. 
The restaurant industry especially has had a lot of ups and downs over the past months. And what we've found is that restaurants with online ordering have been able to maintain a source of revenue without having to close their doors altogether. 
Unfortunately, many restaurant owners have a vendetta against online ordering apps, primarily because of the commission fees that many of these applications collect on each order. However, if you look at the numbers, you stand to gain a lot of business by implementing a restaurant online ordering system of some sort. 
The rest of this article explains some of the different ordering platforms you have to choose from as well as some of the benefits they offer.
The Rise Of Mobile App Restaurant Ordering Systems
When you think of online ordering or food delivery, the first names that probably come to mind are Uber Eats, Grubhub, Postmates & DoorDash. These are undoubtedly the most popular online ordering applications. However, these apps have certain drawbacks for business owners like you. 
Lack Of Integration With POS System
First & foremost, these often do not offer a seamless integration with your POS system. Unfortunately, you'll be required to manage incoming orders from these apps with a separate tablet.
What this leads to is an opportunity for miscommunication between your front of the house & kitchen staff when it comes to incoming online orders. 
Another drawback from mobile ordering apps is that they often charge hefty commission fees that take a bite in your bottom line. As a business owner, you'll need to decide whether the amount of revenue generated by these services offsets the commission fees. 
Keep in mind, however, that it is best practice to offer as many distribution channels as possible. By doing so, you'll increase your exposure to consumers & your business will benefit as a result. 
You'll also make yourself more adaptable, especially in times like today where more & more people are relying on restaurants with online ordering to get dinner on the table. 
The Ordering.App: Commission Free Restaurant Ordering System
Google recently acquired The Ordering.App, which is (as you could imaging) an online ordering app for restaurants like you. There are three things that make The Ordering.App a 'tastier' option than predominant mobile applications.
Direct Integration With Clover POS
For one, The Ordering.App integrates with Clover POS. What this means is that your menu will be synced with the web-based application in real time, making menu management a non-issue. In addition, incoming orders will be conveniently sent to the receipt printer of your choice & display as an open order on your restaurant POS. 
Therefore, the integration with Clover POS alleviates a lot of the stressors that can cause turmoil to your lunch or dinner rush.
Enhanced Content For Your Google My Business Profile
The Ordering.App is owned by Google so you know that the world's leading search engine is using the technology to improve user experience & value offered to business partners. 
By adding your business to The Ordering.App, you'll see the "Order Pickup" & "Order Delivery" on your Google My Business profile. 
As mentioned time & time again in this blog, your Google listing is the most important listing for your business' growth. Therefore, enhancing that listing is always a good decision.
Commission-Free Online Ordering
The application is free for Clover users for the rest of 2020. Clover has also developed another take-out only online ordering application that is completely free.
It's also important to note that The Ordering.App doesn't offer delivery services themselves. Rather, the application is an online ordering portal that allows you to manage incoming orders. 
As a result, you'll need to have someone on your staff to deliver orders. You can also designate pickup only if you'd rather only receive takeout orders. 
With that being said, the app gives you total control over your costs, while introducing a very powerful distribution channel for your services on Google.
To learn more about Clover POS, visit our webpage. For more articles like this one, visit our blog.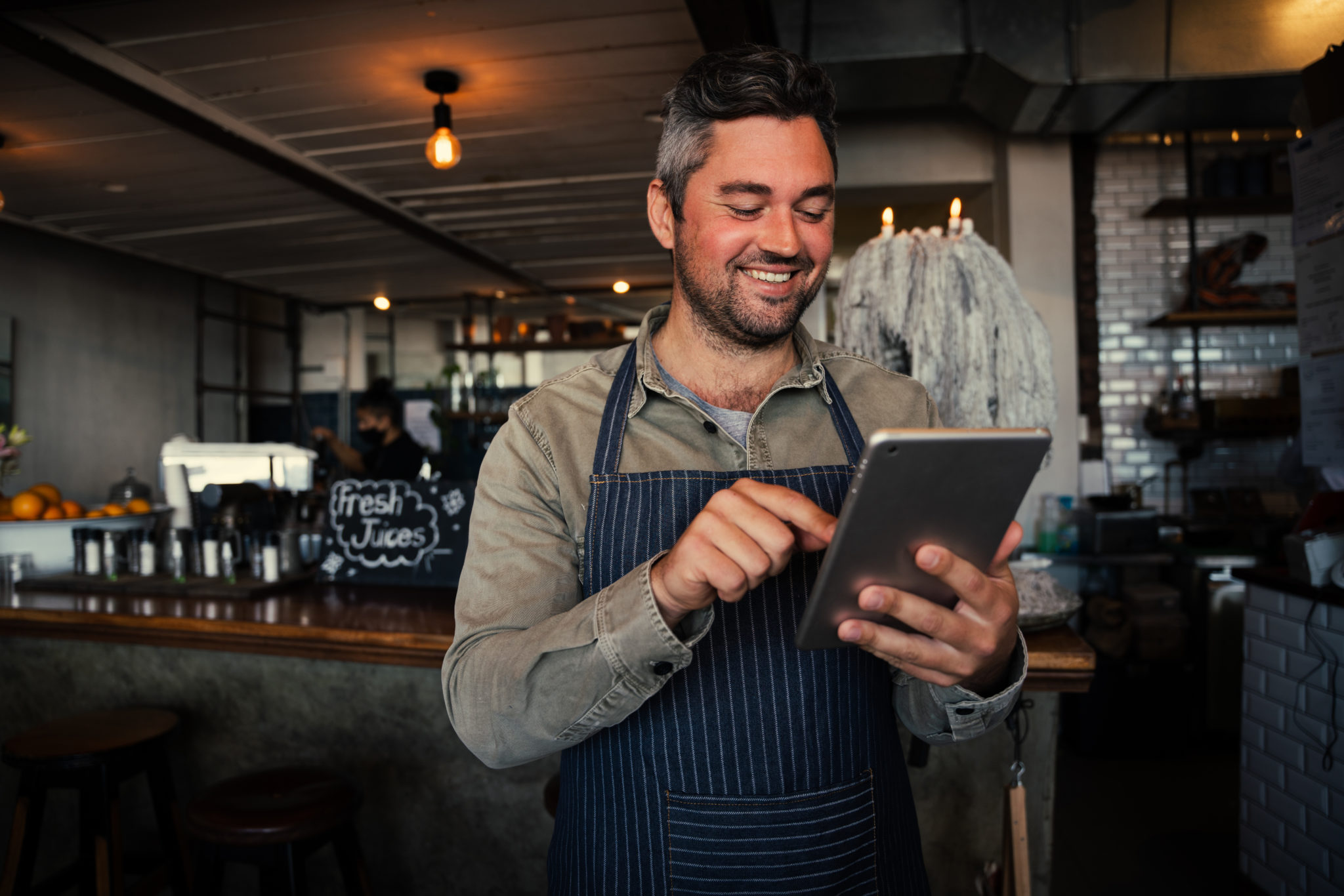 The worst action is inaction! Our team is ready to find your next big move. Over 20 years of experience means we have the tools to get it done in your local market.