The Best Approach To Text Message Marketing For Restaurants
In case you haven't noticed, more & more businesses are using text messaging as a way to communicate with their customers. Whether it be to remind a customer of an upcoming appointment or let an audience know about a flash sale, the benefits of text are undoubtedly far-reaching. 
Restaurant owners can leverage the power of text as well, specifically to reward patrons for their repeat business. However, many full-service restaurants are opposed to the thought of text message marketing because mobile coupons introduce unnecessary friction into the business' workflow. 
With that being said, text messages have an open rate of 98%. As a result, the revenue potential is too great to surpass, especially in a space as competitive as the restaurant industry.
The rest of this article explains how our technology has streamlined the earning & redemption of rewards for restaurant patrons. As you'll find, we've corrected the approach to text message marketing for restaurants.
Unique Opt-In = Unique Messaging
Table-service restaurants often have to rely on one of the two following methods to opt-in customers to a loyalty program:
Customer writes down their phone number which then requires manual upload of the customer to an SMS dashboard.

End result: you waste time managing contacts, while you could automate the process.

All customers text the same keyword to the same short-code, meaning all opted-in customers receive the same promotional messages post-visit.

End result: lack of reward personalization, decreased effectiveness & lower ROI.
Our technology not only automates the opt-in process, but it also associates each unique order to opted in customers so they actually earn rewards based on how often they visit your business. 
Streamlined Reward Earning & Redemption
Both of the opt-in methods explained in the previous section require a server to manually add offers to orders when customers want to redeem them. There are two issues with this approach to reward redemption:
Your employees waste time adding a discount to the order & your customers have to wait longer to pay their bill.

End result: inefficiency in your dining room, decreased customer satisfaction & less 'buy-in' to the loyalty program from both parties.

Since award redemption requires verbal interaction between the customer & server, some patrons may be reluctant to join the program due to social stigmas against discounts.

End result: fewer people will join your program & it'll be nearly impossible for you to influence their return to your business.
Our technology automates the earning & redemption of rewards into a single process.
Here's how it works:
A customer dines at your restaurant. 

Our technology prints a unique keyword & QR code on the customer's receipt.

The customer either texts the unique keyword on the receipt or scans the QR code to opt-in & earn rewards.

Customers with available awards will then receive a text that lists available offers.

Once the customer responds with the offer number, the discount will automatically be applied to the open order. 
As you can see, our process seamlessly integrates with how your customers pay their tabs. And the best part is that there is never any verbal interaction about the discount. All your customer has to do is text the unique keyword for their order or scan the QR code on their receipt to automatically apply the discount.  
Post-Visit Customer Engagement
Once customers have opted in, our technology sends them automated offers that are personalized to how often they visit your business. You see. If somebody hasn't been in for 30 days, then they should receive a different offer than somebody who visited last week. 
Whatever the difference, you get the point. You need to shape your offer to the individual & our technology allows you to do this without having to put in the analysis, time & effort.
Automated Offers Designed To Get Customers Back In The Door
Our dashboard comes pre-loaded with the following offers that use consumer data to send an incentive at just the right time. Keep in mind that you can add your own touch to these offers to make them your own or even create a custom one if you'd like.
Sign-Up


Your Sign-Up Offer incentivizes customers to join your loyalty program. This offer is automatically earned at opt-in.

Come Back


The Come Back offer is sent when a customer hasn't visited your business in 30, 60 or 90 days. All you have to do is set it & forget it.

Custom Offer


The most powerful tool in TAPLocal Text technology. This allows a merchant to reach out to any of their opted in customers at any time. Send a discount, let your customers know about special offers or promote an upcoming event. Whatever you want!
To learn more about our integrated SMS technology, visit our webpage. For more articles like this one, visit our blog.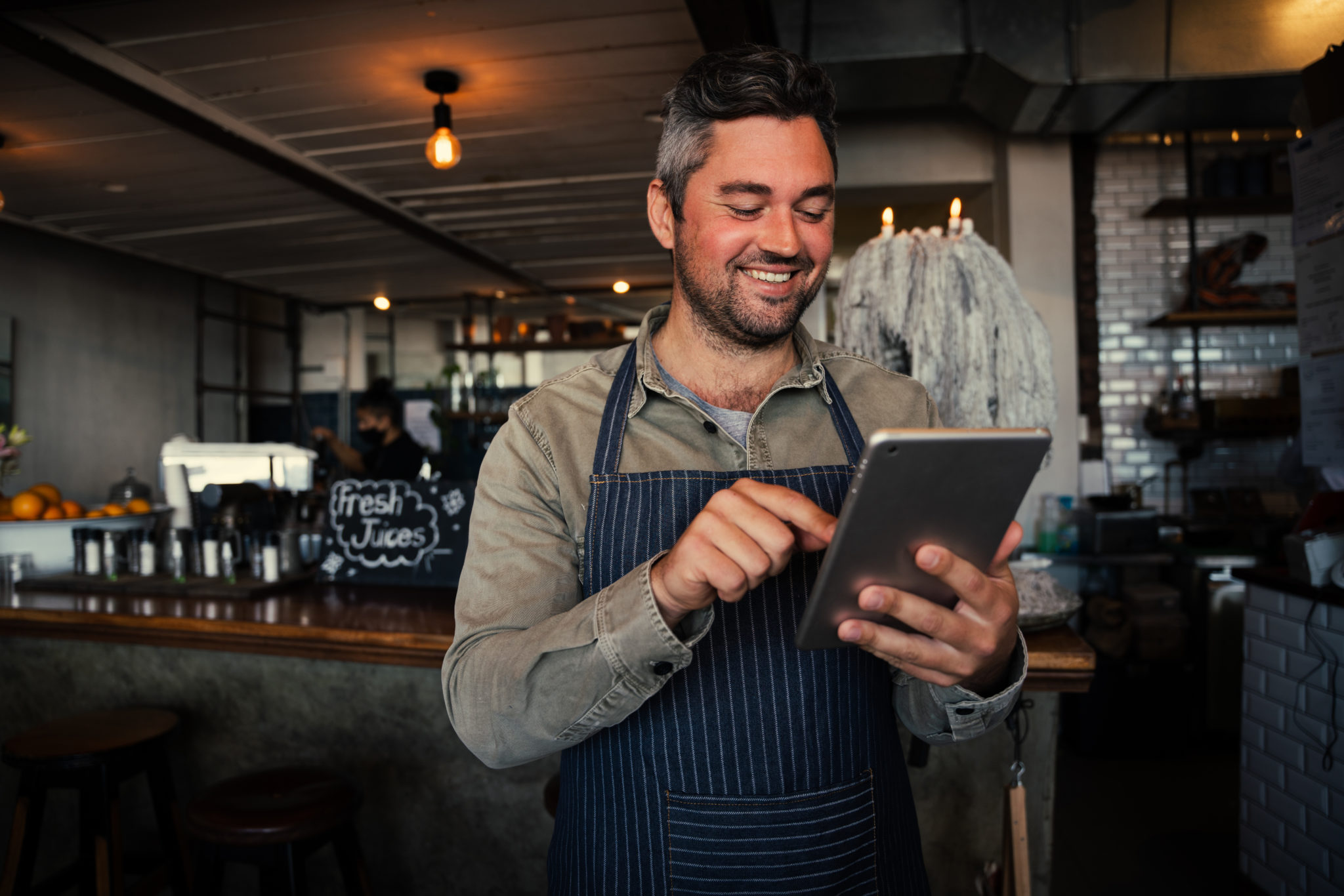 The worst action is inaction! Our team is ready to find your next big move. Over 20 years of experience means we have the tools to get it done in your local market.