Client Generates $7k In Revenue Using TAP Text (Despite COVID-19)
These are crazy times. And, for most of us, the COVID-19 pandemic is the first time that we have seen businesses close their doors on a mass scale, much less seeing a lack of staple items on grocery store shelves.
With that being said, the businesses that are still open are finding ways to stay relevant. Our clients are specifically using their business listings & text message platform to stay relevant.
If you read our blog, you know that listings management & text message marketing are foundational for local businesses. We are prime advocates of this marketing mix.
Leverage your business listings to be found by consumers who search for a product you offer. Then, keep them coming back with text message offers.
In times like these, the foundations are what sets the winners apart from the losers.
The rest of this article outlines how our client has been able to leverage our signature marketing mix to stay relevant & gain more business despite adverse economic conditions.
We recently started working with Lizzy's Restaurant, a Soul Food restaurant in Melbourne, FL, in the beginning of March, right about when the COVID-19 pandemic started to consume the American economy.
Business owner Marques reached out to us because he was looking for ways to communicate with his customers during the outbreak. And what better way than through text message? 
Customer Retention Gone Viral
As is true in any industry, repeat customers are a must. However, this truth is even more crucial for the restaurant industry in which novelty quickly fades. It is ever more important to keep customers coming back. In addition, communicating with your customers is essential, especially during a pandemic.
With that being said, the first step is in communicating with your customers is opting them into a communication channel. And this is where text message marketing really shines.
Not only is a text message loyalty program easy for customers to opt into, our integrated text platform allows your customers to opt-in at checkout, making it the most streamlined loyalty product available.
By utilizing our integrated text platform in conjunction with his Clover POS system, Marques has successfully opted in 640 customers to his business' loyalty program since March 12, 2020.  
In the last 20 days alone, the business has also brought in almost $7k in revenue by using our automated promotional offers that are triggered by sales data! 
He's also able to send his 
customer
base custom messages, notifying them of important updates relating to COVID-19.
Additionally, Marques has taken the guess work out of his marketing. Our text dashboard allows him to see how many new visits & members his loyalty program has generated. 
Take a look at his stats below. His numbers are great.
As you can see, discounts aren't always bad & when you can send them via text your redemption rate is going to be much higher.
His sign-up offer alone had a visit rate of 54%, meaning that 54% of customers who opted-in returned to the business and redeemed the offer.
Plan Like It's Your Grand re(Opening)
Now that we have illustrated the potential for growth, we challenge you to plan like it's your Grand re(Opening), especially if you are temporarily closed.
Now is the time to get everything in order so when the air clears from the COVID-19 pandemic, you are top of mind & ready to tap into your local market like never before.
Getting your business listed is a first good step. Then, you can proceed to start building revenue with text offers.
For more information on our text platform, visit our webpage or schedule a free demo. For more articles like this one, visit our blog.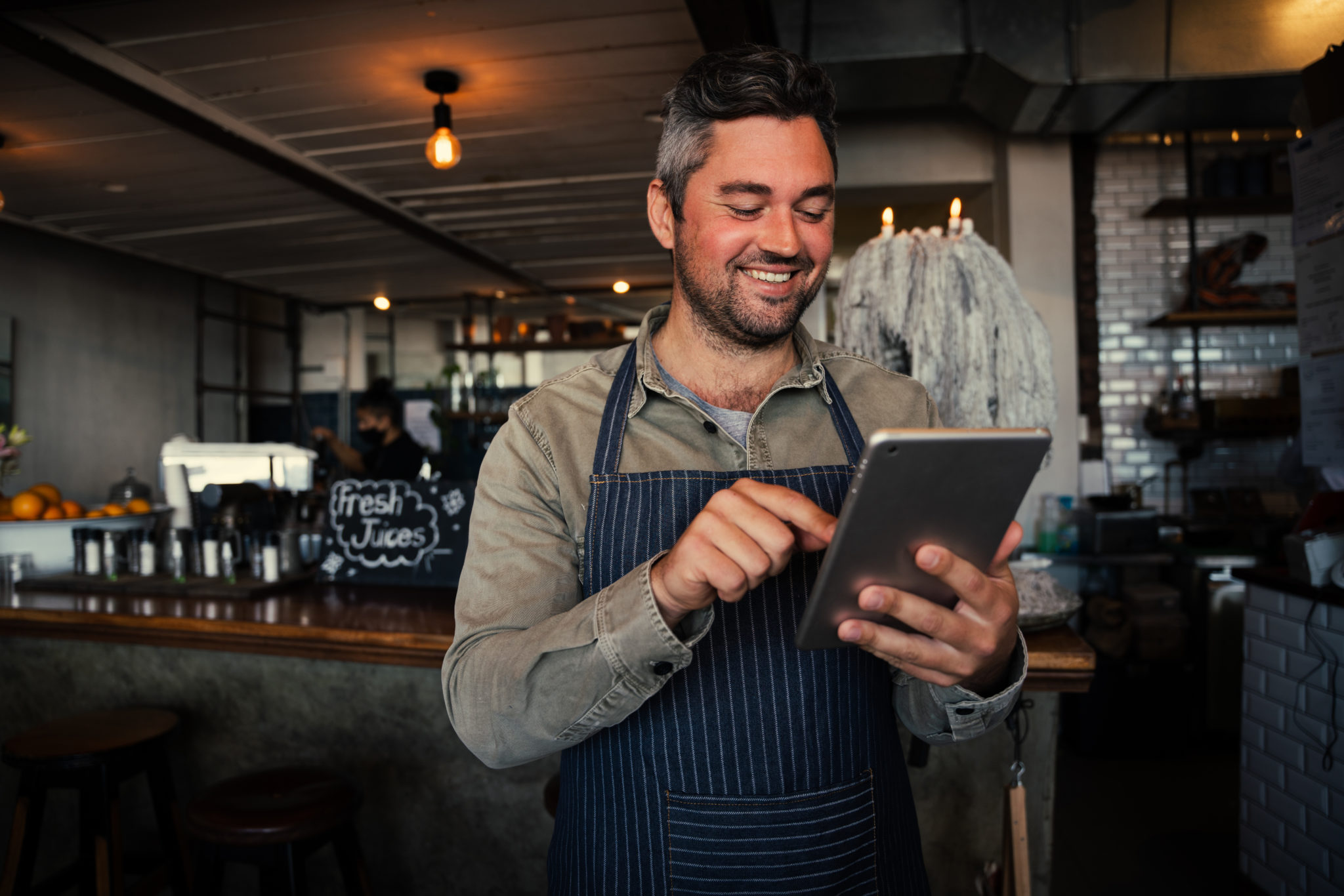 The worst action is inaction! Our team is ready to find your next big move. Over 20 years of experience means we have the tools to get it done in your local market.