How Our Clients Are Getting Through COVID-19
For reasons that you can imagine, the phrase, "when the going gets tough, the tough get going," has been resonating a lot with me lately.
Now that the going has definitely gotten tough, I have found that we are defined by how we react to abnormal circumstances not how we act when we are comfortable.
I believe we can all agree that COVID-19 imposes some extreme circumstances of which none of us are familiar. As a result, we have all been forced to adapt in some way.
The rest of this article outlines how a few of our key clients have adapted to the COVID-19 pandemic.
1.) Service Offering Pivot
With most places forced to close per state guidelines, taxi driving became a lonely profession. In fact, our client Central Coast Five Dollar Taxi's business came to a halt (as I'm sure many of you have experienced).
So what was our client to do? Using the resources he had on hand, he pivoted into a new market: food delivery.
The fix: Our client partnered with downtown Lincoln City, Oregon restaurants that were also forced to close their doors, offering to deliver their food.
Many of his partners had not delivered food prior to the COVID-19 outbreak. Nor had he.
Nevertheless, our client is now known as Central Coast Food Delivery & Five Dollar Taxi.
As you can see, alternative services are sometimes the only way to go, especially when circumstances render your primary service offering obsolete.
2.) Open For Business Online
Forced to close her physical location, our health spa client Magdalena needed to find a way to generate revenue. So she partnered with one of her vendors to sell her bring home products online. 
She also had an inventory of her own still in her physical location. She immediately started offering 10% off all physical inventory as well as doorstep delivery to local customers.
As a result, Magdalena was able to maintain a stream of revenue despite not having any walk in traffic.
Many non-eCommerce businesses, like Magdalena's, are now offering local delivery. However, merely offering delivery does not mean that people will actually order.
In fact, Magdalena has been successful because she already has a substantial online visibility. Learn more about our local SEO service here.
3.) Small Business Stimulus Package
The restaurant industry has been hit especially hard by COVID-19. Due to high overhead & the inability for dine-in traffic, full-service restaurants are feeling a lot of pain right now.
Our client Kerry faced the harsh reality that he may have to close his doors. In response, he has applied for the small business stimulus program.
The assistance will help him recover payroll costs, allowing him to keep his employees at work & stay financially intact during this period of economic stagnation.
With payroll assistance, he will also be able to keep profits from sales and pay his employees, making the stimulus package a win-win for everybody.
If you are need of assistance at this time, schedule a consultation with one of our local marketing & payments experts. During this time, we will assess your current situation & offer solutions to keep you afloat.
For more information about our services, visit our webpage. For more articles like this one, visit our blog.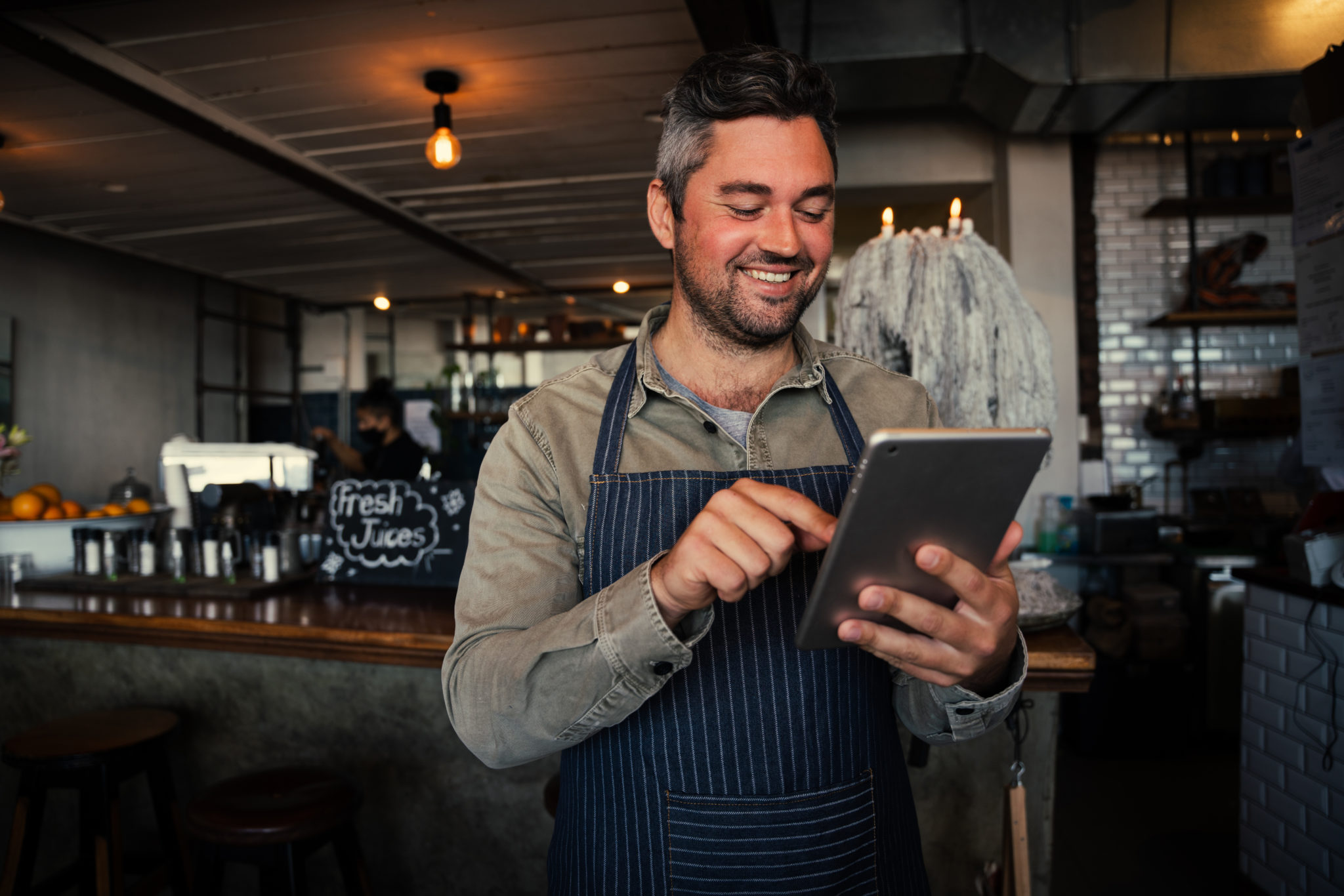 The worst action is inaction! Our team is ready to find your next big move. Over 20 years of experience means we have the tools to get it done in your local market.