4 Mobile Applications Every On-The-Go Business Needs
There are tons of perks that come in being a mobile business owner, such as:
being in the field
consistently working face-to-face with clients
and any other benefits specific to your industry
Nonetheless, with those perks, there are a bunch of challenges unique to people who work off-site. Being able to maintain the same amount of communication & organization that is traditionally found in a centralized business setting is a must.
As you know, your smartphone (or tablet) is probably the most important piece of "office equipment" that you own. Without it, I'm sure your business would come to a halt.
The rest of this article outlines a stack of 4 mobile applications that will help you manage your team & run your business on the go.
1. Employee Time Tracking - Homebase
Homebase has many features that simplify your processes as a business owner From automated shift reminders to GPS tracking and in-app messaging, Homebase has revolutionized the way employee time is tracked.
With employee-centered features, such as in-app shift change requests, Homebase does more than simplify the clock-in/clock-out process, it connects teams and makes them more efficient.
Management-centered features include job posting, application management, and integrations with payroll softwares. Another primary benefit to business owners is 24/7 access to the dashboard through a mobile application, which allows you to be as hands-on as you want from anywhere in the globe that you can access the internet.
Homebase is free, which is amazing for saving managers and employers an average of 5+ hours per week. Especially for mobile business owners like yourself, who need to save money and time when possible. Homebase surely saves you both, making it a must-have.
As a mobile business owner, odds are that you run your business based on appointments. In order to ensure that you & your team are filling your calendars & making it to booked appointments, you need an application that does all of the above.
While you could use Google Calendar (or even Apple's Calendar), you run into the issue of your employees being on separate operating systems (iOS/Android). In such a case, you'd be better of using Google Calendar, which can be found on the Apple App Market & Google Play Store.
Nonetheless, Google Calendar may allow you to set & manage appointments. However, the application lacks the robust functionality offered by Calendly. In addition, Google Calendar limits you to setting appointments via email.
What you really need is a scheduling application that is great for every stage of your sales funnel. And Calendly really delivers in every aspect.
Specifically, Calendly allows you to manage multiple calendars from a centralized application (iOS & Android compatible). You can also send a scheduling link for each calendar from the app or via text/email. In the case that you have a website, you can place a scheduling widget on your site to maximize conversion opportunity, making it a powerhouse of a mobile app.
3. Team Connectivity - Slack
Since you don't operate your business in one place, organization is extremely important. If you have a team of employees, you cannot rely on a group chat to keep everybody organized, especially if everyone is using their personal phones. On the contrary, you need everybody to use a third-party application for communications.
While Slack is often revered as an enterprise connectivity service, the mobile application does everything the desktop system does.
Message or call your employees in the app.
Organize chats in order of importance.
Share documents & store them within the app.
Notify your employees of outstanding topics.
Slack is truly a great tool for any business that is trying to connect their workforce. When it comes to your business model, doing so is ever more important.
4. Mobile Payments App - Clover Go
The last piece of the puzzle in running your mobile business is being able to accept a healthy spectrum of payment methods for your services. At the very least, you should be able to accept major credit cards (Amex included) & send out invoices if needed.
Now, no company does this better than Clover, who offers the most reliable mobile payments hardware on the market. Look no further than Square's shoddy engineering on their "free" mobile payments swipers & you'll see what I mean.
Nonetheless, Clover Go is the perfect option for business owners who want a reliable, versatile, mobile payments solutions WITHOUT having to sacrifice all of the functionalities of a counter-top POS. Luckily for you, Clover Go delivers in every aspect. The swiper doesn't look so bad either.
If you sign up with one of our all-in-one packages, we'll give you a free Clover Go & unlimited credit card processing, all for a single monthly fee. In the case that you'd rather process with us a la carte, we can do that too.
Learn everything on our payment services page here. For more articles like this one, visit our blog.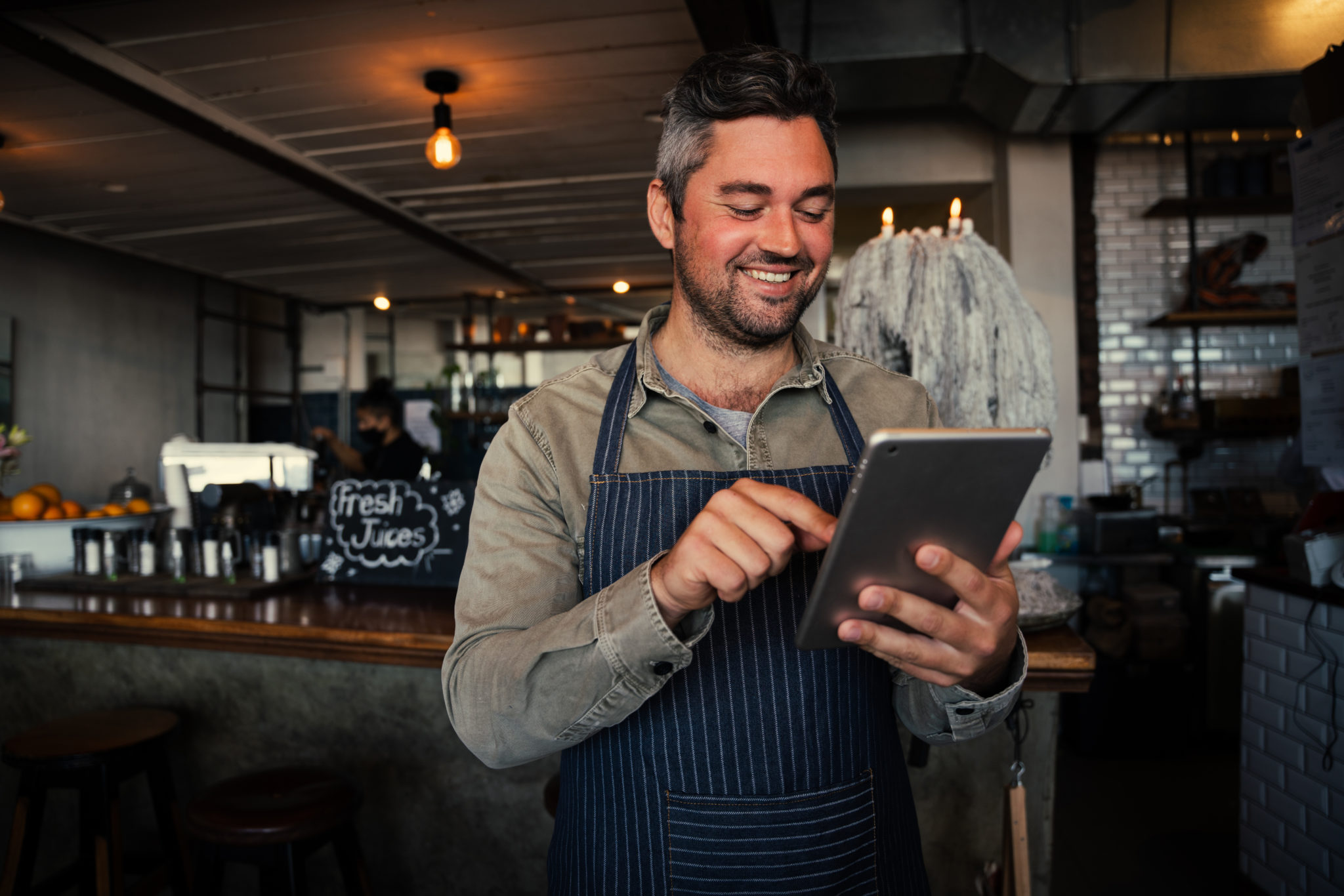 The worst action is inaction! Our team is ready to find your next big move. Over 20 years of experience means we have the tools to get it done in your local market.