How To Compete With National Chains As A Local Restaurant Owner
Now Is The Time To Take National Chains On(line)
As a restaurant owner, you understand that the restaurant industry is competitive. Unfortunately, the rise of national chains has not made your ability to compete for diners any easier.
However, rest assured in knowing that your quality, service, and charm will prevail over convenience and mass standardization.
What will make or break you is your ability to attract new customers. Once in the door, what will help you compete with national chains and grow is your ability to deliver on the quality, service, and charm of an independently-owned restaurant time and time again.
Make Yourself Discoverable To Compete With National Chains
This should go without saying, but you need to make your business discoverable to the individuals that matter. I am talking about diners of course, specifically decision-makers that actually decide where they or their groups will dine. Luckily for you, most of them look in the same places (Google, Yelp, Tripadvisor).
If you are not visible in the channels in which these decision-making diners look for information about dining options (you and your competitors), then you will surely not be successful at competing with national chains and you probably wouldn't be successful in a franchise-free world either.
The primary reason is that national chains already have the brand recognition that you lack. Diners actively seek directions to national chain locations. Therefore, your goal should be to enter the consideration set of diners alongside national chains.
Your key to doing so is local search optimization. By having a website, business listings, and online reviews, your business' listing will appear alongside national chains. As a result, you will stand a chance at competing with national chains.
On a side note, one of the best things that you can do for your restaurant's digital footprint is to post your menu online in web-crawlable format (not a pdf). By doing, so your business' listings and/or website will rank for food item-specific searches, helping you compete with national chains. 
Think In Terms Of Scale, Think Locally
At the end of the day, you will not be able to operate on the same scale as national chains due to a variety of reasons (lack of brand awareness, brand recognition, marketing budget, supplier relations, etc.). Therefore, you need to think in terms of scale.
By thinking in terms of scale, I mean advertising locally whereas national chains advertise across the country. Retain your core customer base with SMS marketing, whereas national chains have extensive loyalty programs and applications.
Focus on gaining brand awareness and recognition in your area and double down it. You will be able to embed yourself in the market in a way that national chains are not able. This is your key to competing with national chains.
Realize that you cannot keep up with the supply chains, brand recognition, and marketing budgets of national chains. You never will be. In fact, you shouldn't try to.
On the contrary, you should focus on leveraging your resources to best serve your local market. By doing so, you will accentuate your key differentiator: the fact that you are a local business.
Define Your Differentiation Strategy
As explained in the previous paragraph, some diners will choose to visit your restaurant because you are a local business and, at times, diners do not want the standardized, monotonous experience of a national chain. Therefore, your #1 point of differentiation is that you are an independently-owned restaurant. As a result, you have the capacity to deliver a level of service that is impossible at the national franchise level.
Nevertheless, you need to define your differentiation strategy from point 1. By doing so, you will make yourself attractive enough for diners to visit your restaurant over national chains and other independently-owned restaurants alike.
Start by asking yourself the following questions:
1. What type of cuisine do you offer?
2. What makes your restaurant unique/special?
3. What is your price point?
4. What is the general vibe/ambiance of your dining room?
5. What are the amenities that your diners enjoy most?
Based on your answers, strategically categorize and customize your business listings so that your business comes up in filtered searches.
For more information on how to differentiate your business, read our blog article on how to differentiate your SMB with online listings.
Improve The Customer Experience
Another way to compete with national chains is to improve the customer experience. For example, you can add online ordering capabilities to your website to streamline the ordering process for takeout customers. In addition, you can enroll your customers into an SMS loyalty program so that you can offer them promotions via text.
By improving the customer experience, you increase the preference that customers have for your business. This is something that national chains understand and you should make note of it. Keep the customer experience in mind and constantly improve it to effectively compete with national chains.
Double down on the things that they like. Fix the things that they don't.
How We Can Help You Compete With National Chains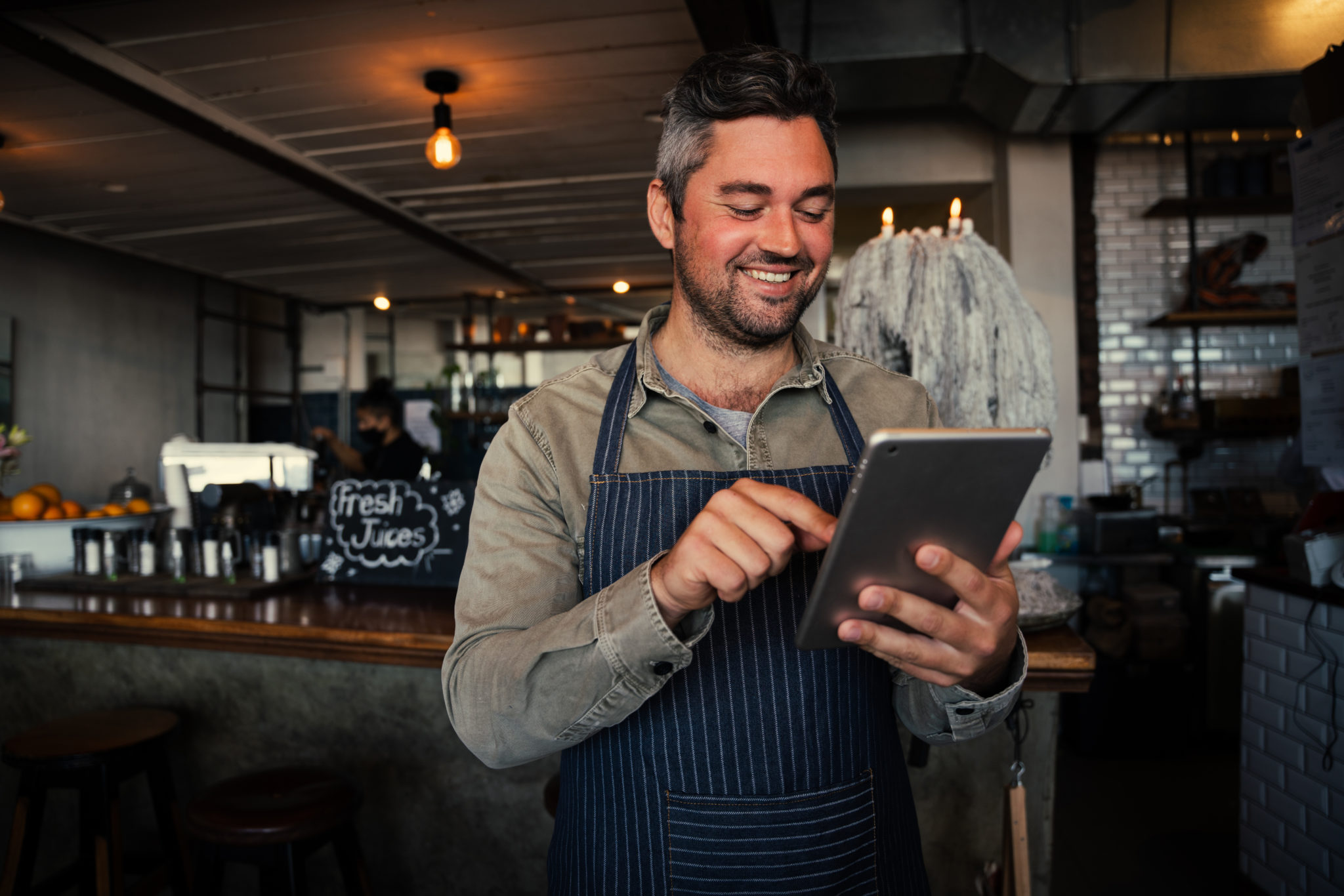 The worst action is inaction! Our team is ready to find your next big move. Over 20 years of experience means we have the tools to get it done in your local market.