How To Differentiate Your SMB With Online Listings
Maybe you've posted your business's information on Google, Yelp, and TripAdvisor. That's great. However, are you using your online listings to actively differentiate your SMB?
If you have read our blog article on restaurant marketing tips, then you already know that listing your business and menu online allows potential customers to find your business. However, online listings also offer an opportunity for you to differentiate your small business. The rest of this article explains how to do so.
Differentiate your SMB with special attributes
By listing your business and product/service offerings online, you make your business searchable for primary search terms, such as "nail salons in Phoenix" or "plumbers near me". However, the determining factors in many consumers' decisions between available options are special attributes that are part of a listings directory's filtering system. Such attributes help you stand out to individuals who find your business.
Therefore, you should differentiate your SMB by listing your business' special attributes. While such attributes vary by industry, the end goal is the same with any online business listing. Here is a list of special attributes, by industry, that may differentiate your business.
Restaurant industry: special attributes may be patio seating, happy hour, or dogs allowed
Salon industry: special attributes may be walk-ins welcome, garage parking, or good for kids
Service industry: special attributes may be by appointment only or military discount available
This is a brief list of special attributes. However, the possibilities are endless. Your special attributes are specific to your business and industry. Nevertheless, you get the gist.
Differentiate your SMB visually
By posting images of your business online, you provide potential customers with a glimpse into the experience your SMB offers. Oftentimes, the visual appearance offered by your business' listing will determine whether or not a potential customer moves onto the next listing or not. In fact, 65% of the population are visual learners (Inc). Therefore, you can understand how visuals play a big role in a consumer's decision.
If you do not post professional pictures of your place of business, products, or services, you are letting your current customers control the first impression that potential customers have of your business. This should not be the case. On the contrary, you should ensure that you put your best foot forward on your online listings. By doing so, you ensure that the first impression people have of your business is the absolute best it can be.
Online listings and pull marketing
Whereas advertisements are a form of push marketing that focuses on actively putting your business' product or service in front of potential customers, online listings management has the goal of presenting your business in a way that helps potential customers, who have a desire or need for your products or services, find you. Therefore, online listings management is a form of pull marketing.
This is important to you because pull marketing methods can be more efficient and sustainable than push marketing methods. In today's marketing landscape, you should not take this lightly.
As explained throughout this article, the reason that a potential customer picks your business over other listings is three-fold.
For one, you are fulfilling a primary desire or need they have, which places you in their consideration set.
Secondly, you are offering special attributes that differentiate your SMB from other offerings.
Lastly, by putting your best foot forward with professional images, you set yourself apart from other businesses that fulfill a consumer's primary and secondary needs/desires.
As a result, you gain a new customer because you have successfully differentiated yourself.
At TAPLocal, we understand the importance of differentiation for the modern SMB, specifically on the web. To help business owners grow their businesses, we provide online listings management.
By partnering with us, you get ongoing management of your business' information, wherever it may be online, so that your business is properly displayed throughout the web, setting you up for long-term growth.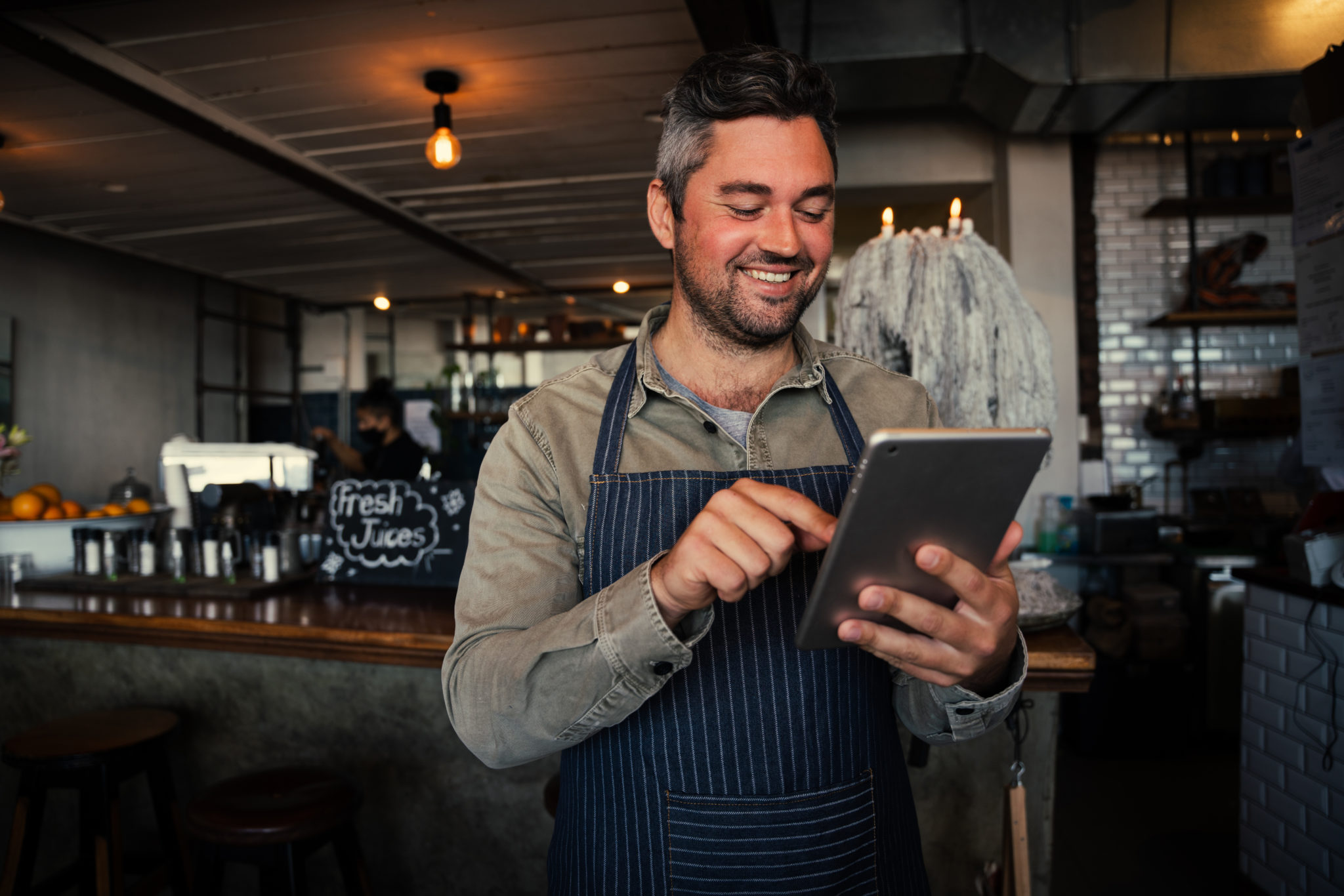 The worst action is inaction! Our team is ready to find your next big move. Over 20 years of experience means we have the tools to get it done in your local market.