Simple Restaurant Marketing Plan To Compete With National Chains
The following scenario outlines the plight of modern restaurant marketing. This is something I've done. You've done it. We've all done it.
You're hungry, but in an area you're not familiar with so you pull out your phone and type: " [insert food item] near me".
As a result, the days of customers coincidentally stumbling across your establishment are long gone. In fact, 84% of customers research multiple restaurants before a visit, which means that you need to be online in order to even be considered. 
As a result, an important component of an effective restaurant marketing plan is the proper management of your online presence. If you don't manage your online presence effectively, you run the risk of being pushed out of business by your much bigger, corporate counterparts.
To help you out, here's a simple restaurant marketing plan that'll help you leverage your online presence for more in-store sales & cater (pun intended) to what potential customers require when deciding which restaurant to visit.
1. Upload your menu online (in web crawlable format!)
There are often only two scenarios when it comes to online menus, both of which are harmful to your restaurant marketing efforts. You most likely fall into one of them. If so, please read closely.
Scenario #1: Your customers are posting your menu online…not you!
With the rise of consumer-shared content on the web, it is of the utmost importance for you to have your menu posted online by you. If it isn't, then people most likely only see a menu posted on Yelp as a reference of your menu.
More often than not, these images are outdated & lack visual quality
Keep in mind that 70% of diners feel it's important to view a menu before visiting a restaurant. As a result, a menu is more important than you'd think.
Post professional images of your menu on all your listings so that consumers know which image is correct. Make sure that these images are always up to date. 
Scenario #2: You have your menu posted online but in the wrong format.
Most restaurants post their menus on their websites in .pdf format. By doing so, such restaurant owners are missing out on being seen by potential customers who search for specific food items, such as fried chicken. 
In fact, 68% of consumers are searching for menu items. Even if you have the best [insert your most possible dish] in the city…or the state…or, as you might say, the world, many people searching the web for the said dish will miss out on your product offering because search engines cannot crawl a .pdf's text. 
If your menu is posted in PDF format, then your business will not come up in search results for said dish.
Learn about our restaurant SEO tool that posts your menu in a language that search engines can understand. 
2. Leverage your restaurant's attributes
You may know why your restaurant is great, but how can you expect potential customers to know why unless your restaurant marketing is on point? Post your restaurant's attributes on listing sites and search engines to leverage your strengths.
Possible attributes include:
Weekend Brunch
Happy Hour
Late Hours
Healthy Food
Vegan Options
Patio Seating
Great For Dates
Dogs Allowed
In an age when the majority of consumers (millennials specifically), value experiences above all, it's more important now than ever to give potential customers an understanding of what makes your space unique.
3. Be consistent in your restaurant marketing
Time and time again, we, at TAPLocal, stress the importance of ensuring consistency in business information on the web. As you may have experienced, nothing is more confusing than seeing conflicting operating hours or addresses in different search engines or platforms. 
I don't know about you, but I will move onto the next listing because the business with conflicting or incomplete information has lost their credibility in my eyes. In such a case, the owner has failed at restaurant marketing.
In fact, there are many restaurants whose business listings are incomplete, misleading, or inaccurate. By being consistent with your business' information, you put yourself ahead of those businesses who aren't. In addition, you make it easier for a potential customer to research your company, which is the name of the game in the restaurant industry of today.
Learn about our local SEO tool that protects your business' information from inaccuracies. 
4. Provide Great Customer Service & Get More Positive Reviews
Customer service is important in every industry. But diners expect their needs to be met in a timely manner. And even if you're not a fine dining restaurant, you'll want to focus on providing IMPECCABLE service. 
If you don't, then your ability to retain an ideal customer goes down substantially. Sounds pretty simple right?
Great customer service also has other benefits. Most importantly, it makes your customers happy with you. As a result, they'll be more likely to leave positive reviews for your business.
As you know, customer reviews are the new word of mouth. Not only are they readily available to your potential customers, but they can help you rank higher & get in front of your target audience more so than your competitors. 
With that being said, you should hope that your customers will leave you a review. More often not, the only people that'll go out of their way to do so are individuals who want to leave negative reviews. 
5. Introduce A Loyalty Program
You've got customers to come into your restaurant using the tips that we've outlined so far. But what about gaining their repeat business? After all, it's not the first visit that is going to make your restaurant successful. It's the second, third & fourth visits that separate your business from the others. 
Therefore, customer loyalty, especially in the restaurant industry, should be at the forefront of your marketing goals. 
As such, introducing a loyalty program is one of the best restaurant marketing strategies we can recommend. And in order to stretch your restaurant marketing budget & get the best bang for your buck, we recommend using SMS marketing to get customers back in the door. 
Want to get customers back in the door? We've developed our very own POS-integrated SMS marketing application made specifically to help restaurant owners get customers back in the door. Learn more here. 
We Can Help You Gain Local Customers For Your Local Restaurant
Backed by statistics, these tips will give you instant restaurant marketing results & put you in a position to compete with national chains. Like you, we see the value in the charm of an independently owned restaurant like yours. 
With a little restaurant marketing help, you'll be able to leverage your best attributes and get found by more hungry consumers.
Learn how our local SEO products can help you deliver accurate information to your customers on the web & boost your visibility so that you show up right next to national chains online.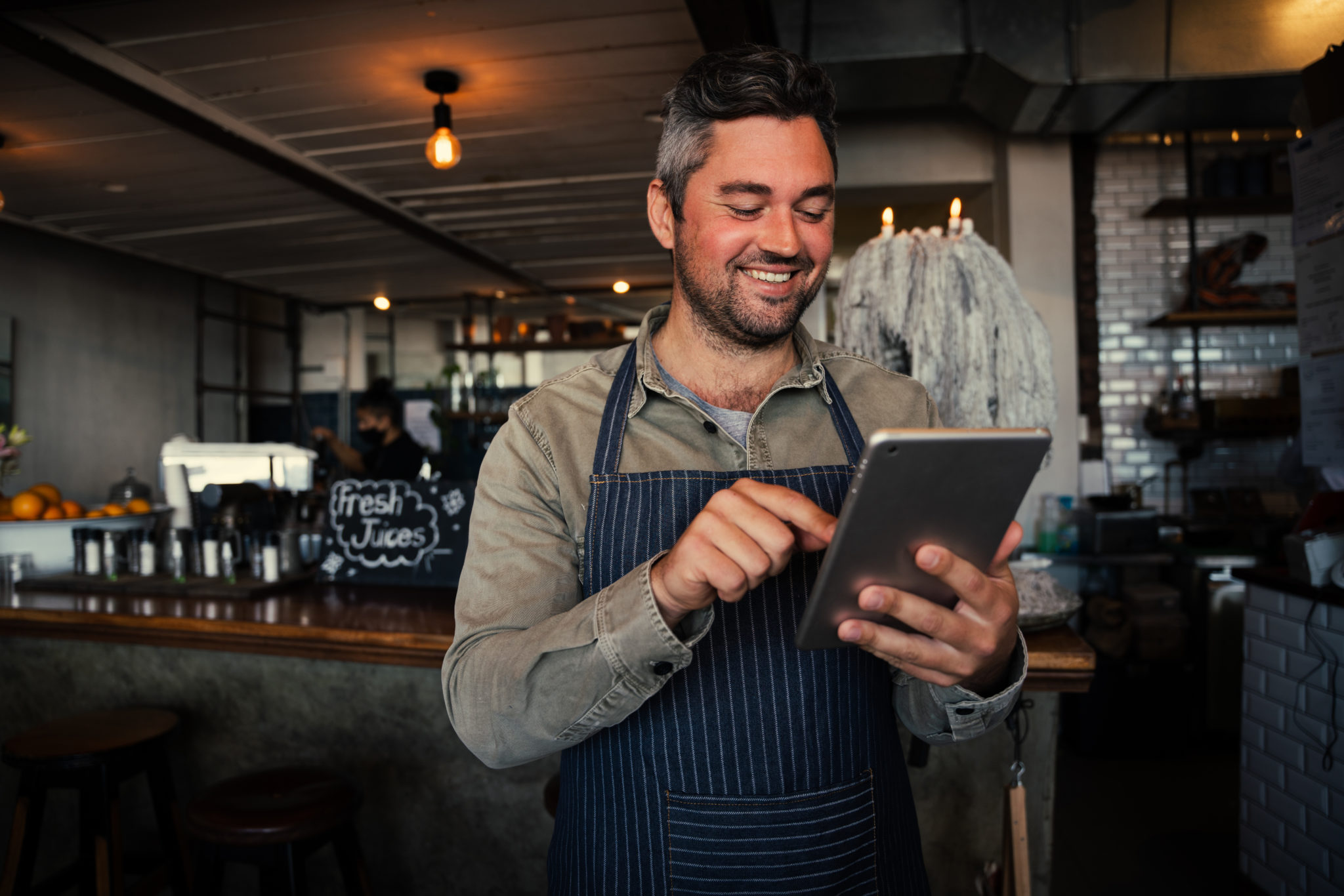 The worst action is inaction! Our team is ready to find your next big move. Over 20 years of experience means we have the tools to get it done in your local market.