Why You Need Digital Channels In A Word Of Mouth Marketing Strategy
With the rise of mega-influencers in just about every industry, it's no surprise that a lot of business owners have aspirations of becoming viral brands. Even local businesses think that the power of influencing your customers to talk about your product or service is the end all be all. 
They aren't entirely wrong. Word of mouth is an extremely effective form of marketing. Consumers trust the people they know about the brand or product they don't know. Nobody is denying that. 
However, in our line of work, we come into contact with business owners that want to rely on WOM marketing alone. Unfortunately, verbal referrals are rarely enough for most businesses, especially new or local ones. 
On the contrary, you often need a more diverse marketing mix to drive word of mouth. For reasons we will explain in this article, digital channels especially improve your word of mouth marketing strategies in ways you may not expect. 
The rest of this article explains those reasons in detail.
What Is Word Of Mouth Marketing In The First Place?
Whereas word of mouth includes the recommendations, discussions & testimonials that your customers offer your business, word of mouth marketing includes the actions you as a business owner take to drive more word of mouth. 
WOM marketing strategies include:
Verbally telling customers to tell their friends & family about your business

Offering incentives to customers who refer friends

Hosting events or partaking in charitable initiatives to get people talking about you

Running advertising campaigns that have a shock value
All of the strategies above either directly or indirectly drive your customers to talk about your business. Nevertheless, as you can see, the majority of WOM strategies do not include digital initiatives. 
As we'll discuss in the following sections, leveraging digital channels can make these offline strategies even more effective.
1. More Customers = More Word Of Mouth
It wouldn't be the best business practice to rely solely on word of mouth marketing to attract new customers. And the reason is quite obvious: word of mouth requires that you have existing customers in the first place. Therefore, word of mouth marketing, at its best, is a powerful supplement to other marketing strategies.
Nevertheless, establishing your business online should be your top priority. Why? Because a strong digital presence will help you attract a substantial customer base. Then & only then will you have the opportunity to gain verbal referrals from your happy customers.
Learn about our local SEO technology that helps you get found when consumers search for a product or service you offer. 
2. Word Of Mouth Often Only "Gets You In The Door"
Another reason that you need digital channels in your word of mouth strategy is that WOM often only gets you in the door with consumers. Meaning that even if consumers hear about your business from a friend or family member, they'll consider your business alongside others that offer the same service (i.e. your competitors). 
And guess where consumers go when they're in the research stage of the customer journey? They go online. To not only research the options they heard about from friends & family (WOM), but also to see what other options may better suit their individual preferences.
With that being said, having a strong digital presence with complete business listings & professional photos can make all the difference between getting the customer or losing him/her to your competitors.
3. "Where Is That Place You Told Me About?"
Word of mouth marketing is, for the most part, an offline strategy, meaning that the consumer to consumer 'promotion' of your business happens in-person most of the time. What adds friction to WOM marketing for a local business with a physical location or service area is the fact that an address or phone number still needs to be found. 
As a result, having a digital presence is important because a consumer will need valuable pieces of information in order to visit your business, whether it be an address or phone number. This is where listings management is still a must, even if you are hoping to gain business through word of mouth marketing. 
You'll need a built out Google My Business listing so that when interested consumers search for your business to find your address or phone number, you supply them with all of the information they need to visit or contact your business.
4. Online Reviews Are A Form Of Word Of Mouth
A lot of people say that online reviews are the new word of mouth. I know we do. 
The reason is that online reviews have become more abundant in some industries than offline WOM. But what a customer review can't replace is the trust we as consumers hold in the recommendations from friends and family. Nevertheless, online reviews do accomplish the same goal as offline WOM: offering social proof of your business' quality. 
In fact, 92% of consumers reference online reviews before visiting a local business.
With that being said, look at review generation as a key component of your word of mouth marketing strategy. And while customer reviews may not directly 'spread the word' about your business, they can help boost your online visibility so that you are found by more consumers. In addition, it will give consumers the assurance they need to visit your business when they do find you online. 
5. The Compounding Effect Of 'Shareable' WOM
When somebody talks about your business in-person, the power of their testimony is limited to the people in front of them. However, when somebody mentions your business in a Facebook post or tags you on Instagram, the effects are compounded because there is no longer a spatial restriction to their testimony.
Rather, most of the people who are in their social network will see the post & hear about your business as a result.
The point I'm making is that generating word of mouth online is much more powerful. But how can you influence people into talking about your business online?
The first step is having social media pages of course so that your customers can actually tag your business. Then, you can promote your business page in your store or even offer incentives on your page, such as a coupon code, that you then promote to your customers in-person.
But you'll also need to be active on social media so that the customers who visit your page actually feel inclined to interact with it due to the social prestige your page demonstrates.
For more information on our local marketing services, visit our website. For more articles like this one, visit our blog.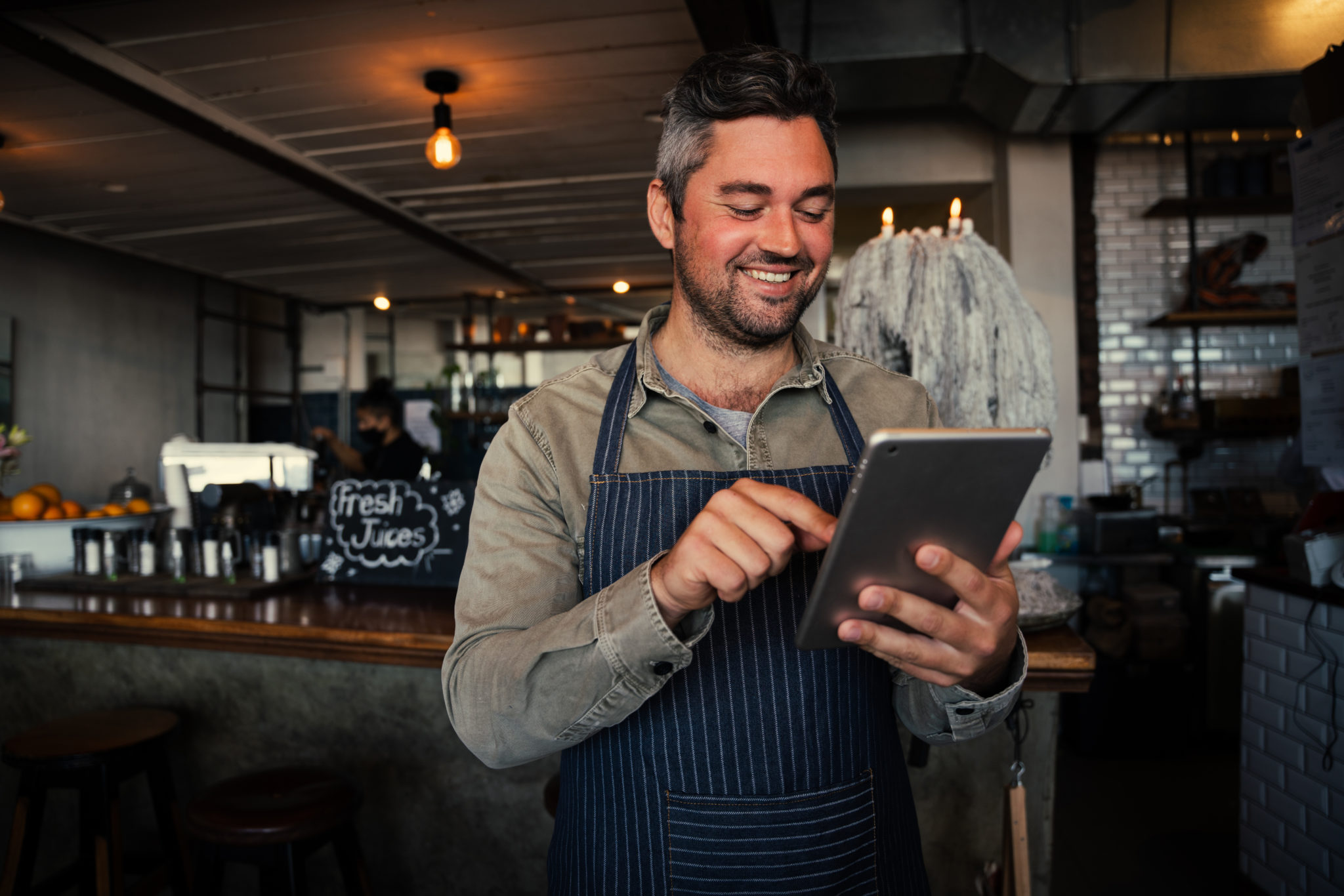 The worst action is inaction! Our team is ready to find your next big move. Over 20 years of experience means we have the tools to get it done in your local market.