How To Increase Sales & Grow Your Business
The fact of the matter is that there is no such thing as a "get rich quick scheme". Building your business requires a substantial investment of time and money. A little luck never hurts either. 
Nevertheless, there are some systematic ways for you to increase sales. However, these are in no way, shape or form guarantees that you'll get more business. Rather, they're core principles that have helped businesses increase sales & can for you too. 
But as you know, everybody's market has its own sales processes & factors that drive customers to buy. Therefore, the tips we'll outline in this article will affect one business differently than the next.
How To Increase Sales Tip #1 - Leverage Google My Business Listing
46% of all searches in Google have local intent. Due to the sheer number of local search volume on Google, your Google My Business is the most important listing you'll ever have. 
Without it, you won't show up for local searches. However, simply listing your business on Google is not enough to rank as high as you'd like. You need to optimize your listing for search. In doing so, you'll increase the likelihood that you're showing up for the correct keywords & outranking your competitors.
The name of the game when it comes to having a GMB that attracts potential customers is enriched content. Among the many reasons that enriched content helps your listing is that it separates high-quality listings from low-quality ones. 
From a consumer's perspective, the quality of your listing is a signal of your product's quality. Therefore, by demonstrating quality in your listing, you'll have better luck in selling your product. 
Having a Google My Business profile is great. But unless you have some Google reviews under your belt, you won't stand out in search results. 
As a result, both your sales and marketing will suffer. Because let's face it. Potential customers need to see a review count near your name in order to give you their business.
Google My Business's Q&A feature is helpful for a number of reasons. For one, it frees up resources from having to answer small, routine questions, such as "Do you offer free parking?". 
It also can help increase your online visibility as Google will index your listing for the keywords included in your Q&A. 
Nevertheless, offering an answer to a FAQ could be the difference between a potential customer visiting your business or moving onto the next listing.
How To Increase Sales Tip #2 - Gain New Business
It's obvious. More customers = more sales. This is why most marketing efforts are focused on gaining new business. Before we talk about the benefits of customer retention, we'll cover how to close the consumers that come across your listings and/or website.  
Improve Your Sales Funnel
The first step in gaining new business is to improve your sales funnel. Is there something blocking customers from making a purchase when they want to? Do you have a limited amount of people to take incoming calls? 
In order to answer these questions, we recommend that you create a diagram of your sales funnel to identify any bottlenecks. Ultimately, your goal is to reduce friction in the buyer's journey. 

Don't know where to start? Begin with every way a potential customer could come into contact with your business. Then outline the ways in which they could make a purchase from there. Use the diagram to then identify possible improvements to your process.
Maximize Your Sales Opportunities With CTAs
CTAs are central in converting a sales prospect to a paying customer. Without them, your customers have no way to act, rendering your engagements greatly ineffective. 
Therefore, it's best practice to include CTAs whenever possible. 
Include them on landing pages, social media profiles & posts. 
Ultimately, the goal of your CTAs should be to nurture potential customers down a journey that leads to a purchase. This is where having a website can be especially helpful. It offers potential customers an extra layer of information to research past your listings.
You can also include additional CTAs to set up a quote or order online, streamlining the customer journey & promoting more sales.
Listings provide a great foundation for your business. But listings can only take you so far. In addition, a listing requires that somebody be searching for a product or service that you offer in order to come across it. 
Paid advertising can help you get in front of the people who may not see your listing. Therefore, a marketing campaign is fitting for businesses trying to generate & capture demand for their product. 
How To Increase Sales Tip #3 - Engage Your Current Customers
Often overlooked by business owners are the HUGE financial benefits in retaining your current customers. But in order to retain your customers, you need to work at it. 
If you're passive, your competitors will surely catch your customers' attention because there's nothing keeping them with you.  
Customer testimonials are extremely important for multiple reasons. For one, they are a key factor in Google's local pack ranking algorithm. In addition, they signal to potential customers that you run a credible business.
SEO aside, customer reviews also provide you with valuable feedback on your services so that you know how your existing customers perceive your business.
Any insights you gain can help you better reach your ideal customer & service new customers in the future.
You can gain all the new customers that you want. However, you won't grow as a business if you cannot retain them. Therefore, it should be one of your main goals as a small business owner to build customer loyalty. 
Running a campaign with the sole purpose of retaining your customers is always a good idea. Oftentimes, the cost of marketing to current customers is much less than marketing to potential customers. With that being said, a retention strategy is a no-brainer. 
Part of customer service is ensuring that your customer base is satisfied with your product or service. That can mean widely different things, depending on which industry you operate in.
For restaurant or retail industries, that means ensuring that customers enjoy their dining/shopping experience. For service industries, that means providing quality service & answering questions as necessary.
Nevertheless, customer service has the same goal across all industries: making sure that customers have everything necessary to fulfill their needs. This is where customer service & sales align. Part of superior customer service is offering additional services & products to your current customers that may help them fulfill their needs.
We Can Help You Increase Your Sales
At TAPLocal, we offer a holistic approach to increasing sales. From local SEO technology & paid advertising to payment processing. SMS marketing & review generation for post-sale engagement. 
Our suite of marketing products has everything you need to get found, paid & praised.
For more information on our services, visit our homepage. For more articles like this one, visit our blog. You can also schedule a free consultation here so that we can outline the perfect local marketing mix for your business.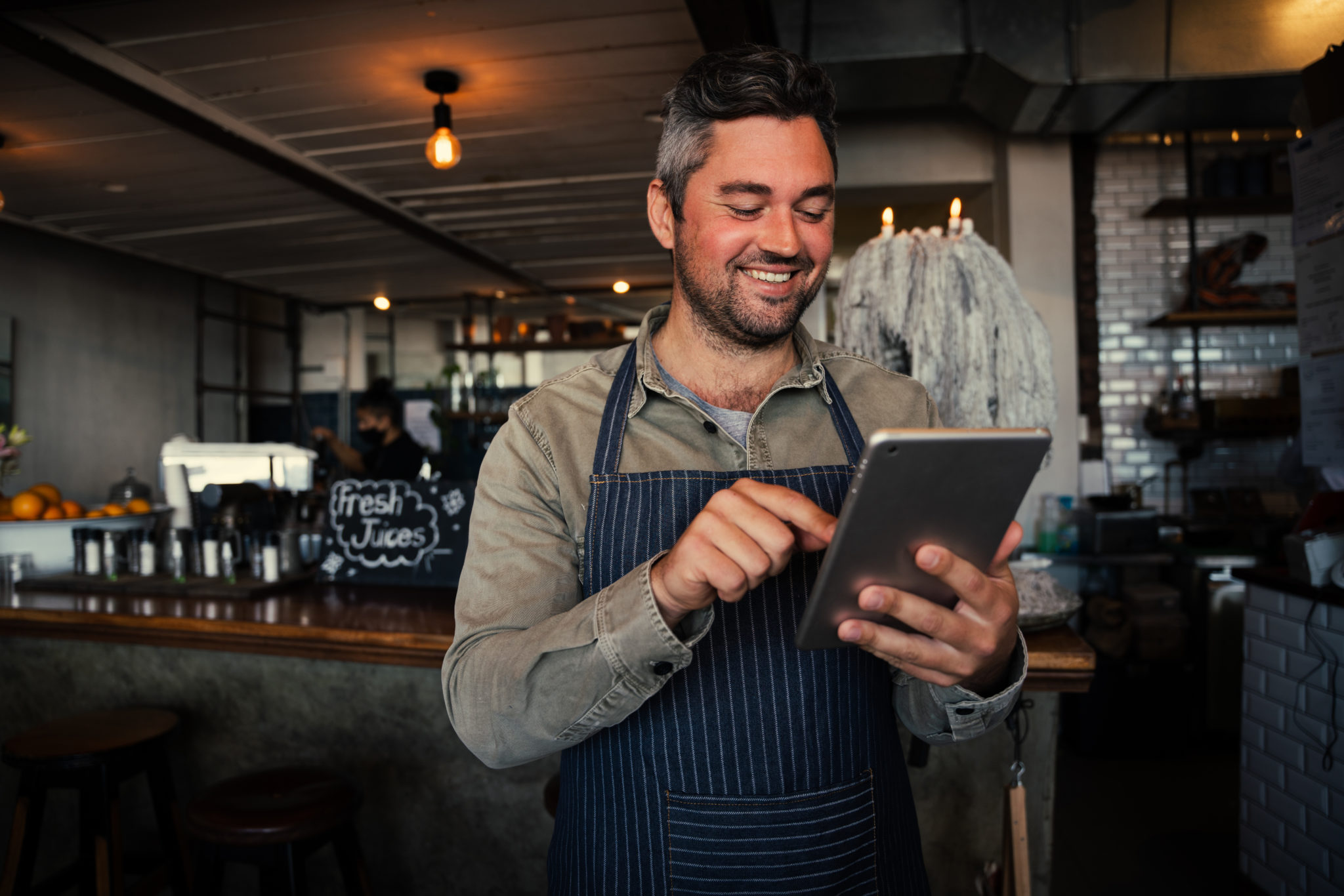 The worst action is inaction! Our team is ready to find your next big move. Over 20 years of experience means we have the tools to get it done in your local market.