An Owner's Guide To Small Business Advertising
Unfortunately, a local business cannot rely solely on word of mouth anymore. Rather, high-performing local businesses often implement a healthy mix of search engine optimization, online advertising & offline marketing strategies to promote their products or services to potential customers.
With that being said, within each category (SEO, digital advertising, offline marketing), there are tons of channels & strategies you can use to market your business, even with a small budget. 
The rest of this article explains the primary components of small business advertising as well as which are best for achieving certain goals. 
Local Search Engine Optimization
As a small business owner, more exposure is your ultimate goal because with more exposure comes more customers for your business. Pretty simple right? In theory, yes, but in practice getting more exposure can be quite difficult, especially if you're doing it all alone. 
In today's landscape, the internet offers the most opportunities for you to get in front of your target audience, but unless you can optimize your digital presence for search, you don't stand a chance. Even if you throw a huge advertising budget at it (words of wisdom here).
If your business isn't listed, then there's nothing to display your business' info on the internet. Therefore, listing your business in online directories is the very first step in optimizing your digital presence for search. 
Don't know where to start? We recommend that a business begins with a Google My Business account before building out Facebook, Yelp & Tripadvisor page. 
You'll then want to optimize your listings with enriched content to increase your local search ranking. By doing so, you'll get your business in front of more high-intent consumers. 
While listings generally serve as the first point of contact with your business, a website offers an additional layer of information for consumers to research. In some cases, a website has the power to influence a purchasing decision even moreso than the listing. 
Why? Because a website provides a better representation of your business' uniqueness than a listing. And if your sales cycle requires that a consumer schedules a consultation, then a website becomes even more of a necessity.
Once you've optimized your digital presence for search, it's probably time to start advertising your products & services online. By doing so, you'll create an integrated marketing system in which one component complements the other.
You see. When somebody sees your ad, they'll then want to research your business before making a purchasing decision. For this reason, having a well-optimized digital presence is extremely important. Especially if you're going to be spending money on ads. 
We can't talk about digital advertising without mentioning Google Ads (aka Google Adwords). The leading paid search platform gives you everything you need to advertise your small business. You can run search, video & display ads on Google, Youtube & Gmail, or on their extremely large network of third-party publishers. 
Google Ads are typically suitable for a business whose target audience is actively searching for a product or service. 
On the flip side of search engine advertising is social media advertising. And whereas Google is the behemoth in search, Facebook is the leader of social. Just like Google, Facebook offers various ad formats. However, for obvious reason, all ad placement is limited within the platform. 
Nevertheless, Facebook offers a huge opportunity for you to advertise your business to a new audience, increasing your reach & exposure. 
Facebook Ads are perfect for business owners who want to generate interest in a product rather than fulfill existing demand for it. 
SEO & digital advertising can help you boost your exposure. But, it's also important that you incorporate an offline component in your marketing mix. For one, this can help pick up those individuals that your online messaging doesn't reach. 
In addition, offline components can make your brand feel more tangible & even compound the effects of your online efforts.
As a business owner, it's best practice to have business cards on hand at all times. You never know when you'll meet somebody who could be a potential customer, partner or supplier. A business card also offers a professional way for you to share your business & show off your impeccable branding. 
Business cards are perfect for promoting your business when in front of potential customers. However, you can also leave your business cards with a local coffee shop or in the waiting room of a doctor's office. 
If you or your employees work in the field, it may be in your best interest to have your company vehicle wrapped with a promotional skin. 
Although you may think that it's tacky, a local business lacks the brand recognition of a national chain. Therefore, it's in your best interest to take every opportunity you can to get your brand out there. 
Online marketing can be much more cost-effective than traditional advertising due to automated optimization & convenient cost management. 
However, if you're just starting out or are kicking off a rebrand or re-opening, offline marketing can help boost your efforts. Especially if used in conjunction with an integrated digital campaign.
A billboard can give you a quick burst of brand recognition. We recommend pairing a billboard with a hyper-localized digital campaign to effectively penetrate your local market.
To learn more about our local marketing services, visit our webpage. For more articles like this one, visit our blog.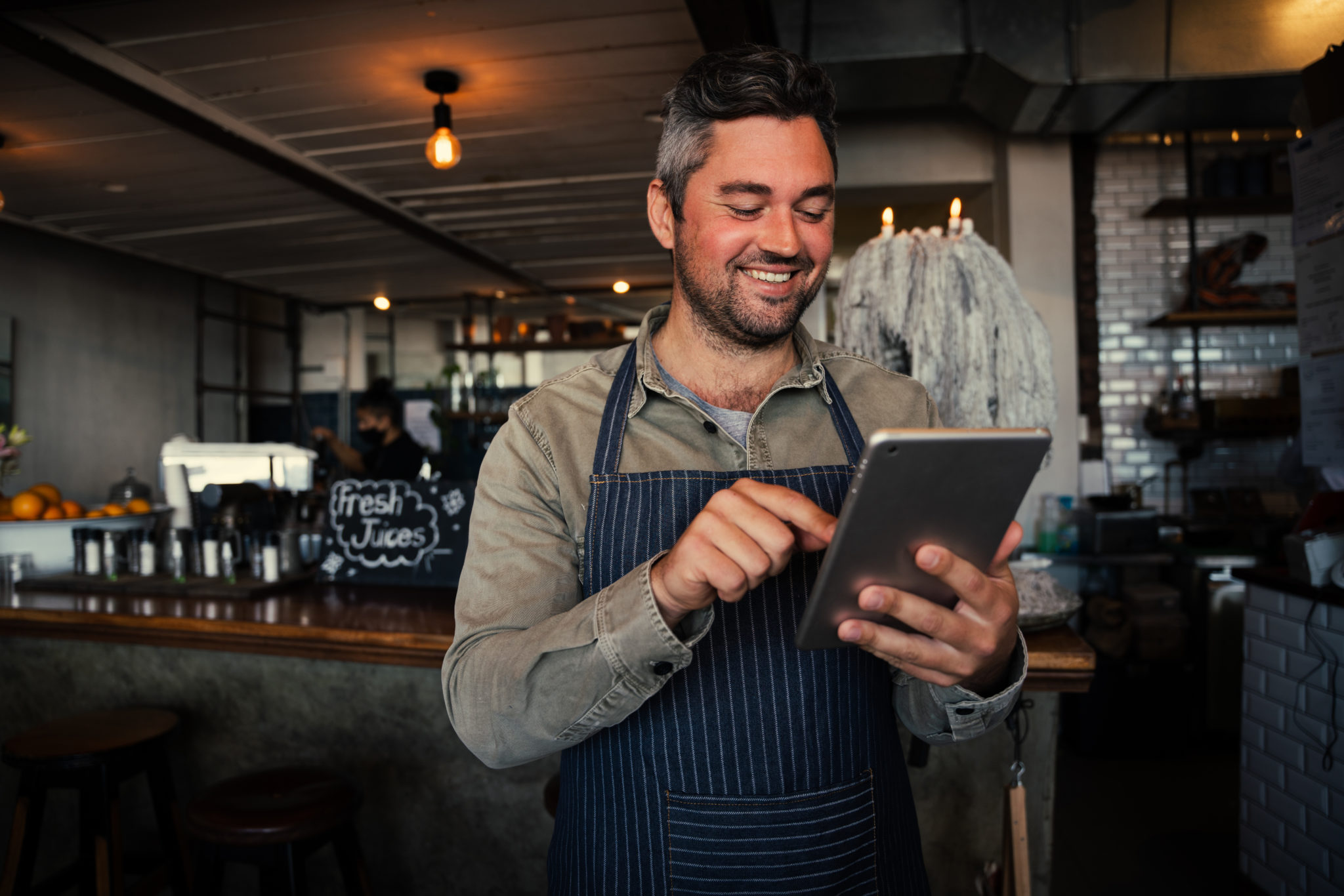 The worst action is inaction! Our team is ready to find your next big move. Over 20 years of experience means we have the tools to get it done in your local market.