How To Craft The Perfect Google My Business Description For SEO
Your listing on Google, aka your GMB listing, is crucial to your success as a local business. The main reason for this is that a Google My Business listing offers you something that a social media page can't: prime exposure on the world's leading search engine. 
Google My Business also seamlessly "integrates" with Google Maps, offering customers a convenient way to conduct location-based searches.
In addition, knowledge panels translate key information about your business to potential customers, giving them everything they need to make a purchasing decision. 
For this reason, your Google My Business is extremely useful & important when it comes to attracting customers in local search results. 
Today, we'll discuss why your Google My Business business description is so important for SEO & how to craft the perfect one.
Why Is A Business Description So Important? 
A business description is a lot more than a field on your business profile. In fact, it makes a huge difference in how Google & its users engage your business. 
Translate Key Information To Google & Boost Local SEO
Google crawls your listings for key information about your business. Therefore, components like your business category, product/service offerings & address let Google answer the following questions:
What industry does this business operate in?

What does this business offer?

Where does this business operate?
By answering these questions, Google is able to offer the results that best meet a searcher's intent.
Example: When somebody searches for "shoe repair old town scottsdale", the listings that are most likely to rank are those that are categorized as a shoe repair store & have a listings address in or near Old Town Scottsdale. 
The businesses that have related keywords in their business description & business reviews will outrank the businesses that don't. 
Therefore, building your business description for search is extremely important. 
Convert The Impression: Every Business Owner's Goal
So we've covered how a business description helps your Google My Business listing rank for certain keywords. But what about when a web user clicks on your listing to look through your photos or read your customer reviews? They'll also see your business description. 
Therefore, your Google My Business description also offers an opportunity for you to separate yourself from your competitors. 
How To Craft The Perfect Google My Business Description
The following steps explain key components of a perfect Google My Business description. 
1. Include High-Intent Keywords
As explained above, Google indexes & ranks your listing for specific keywords. Therefore, it's in your best interest to include the keywords that you want to rank for whenever possible. 
However, it's important to note that not all keywords are created equally. Some will have higher purchase intent than others. As a result, some keywords will be more competitive than others, making it more difficult for you to rank in the local pack. 
Ultimately, the keywords that you'll use is a business description that you have to make. 
Nevertheless, you can optimize your listing by placing keywords in your business description, review responses & product offerings.
Your business description presents an opportunity for you to stand out from other listings. Include adjectives like "Hip", "Traditional", "Lively", "Exciting", "Modern" or "Funky". 
The main point is to include a descriptive adjective (in your description) that sets your business apart in a creative way. 
While you may think that a simple word doesn't have much impact on consumer decisions, let's take a look at a few examples: 
Business description without a descriptive adjective:
"Chain outlet offering build-your-own takeaway pizzas, to be cooked at home."
Business description with a descriptive adjective:
"Modern, organic-focused chain offering customizable pizzas & salads, plus local craft beer."
I don't know about you but the second description sounds much better to me. Not because I prefer organic food, which when it comes to pizza I don't necessarily care. But the second description includes adjectives that make the business sound more unique. 
3. Describe The Experience
One of the primary goals of business listing optimization is to let people know what it's like to visit your business. By doing so, you set yourself apart from your competitors & hopefully make potential customers comfortable enough to choose you. 
Maybe your near a popular part of town, have a great patio or offer a great view. Include a description of these unique characteristics to demonstrate the experience your business offers. 
Not only will these additions help SEO, but they'll also give potential customers a proper representation of your business. 
One of the best things you can do for your business is to build your credibility online. By doing so, people will be more comfortable with visiting your business because let's face it, consumers need assurance. 
And although you may think the only way to do this is to generate more customer reviews, you can leverage your business description to establish your expertise in your industry. 
Include phrases like "founded in 1975", "award-winning", "best-selling" or "voted best by". These phrases not only demonstrate your seniority in your industry, but also make users more comfortable with you.
Your Google My Business Beyond The Description
Granted a business description is not the only factor that drives a consumer to visit your business. However, it is one of the many components of a high-performing digital presence. 
We offer multiple products that can help you get found online & also developed our very own local SEO technology to make listings management a breeze.
For more information, visit our webpage. For more articles like this one, visit our blog.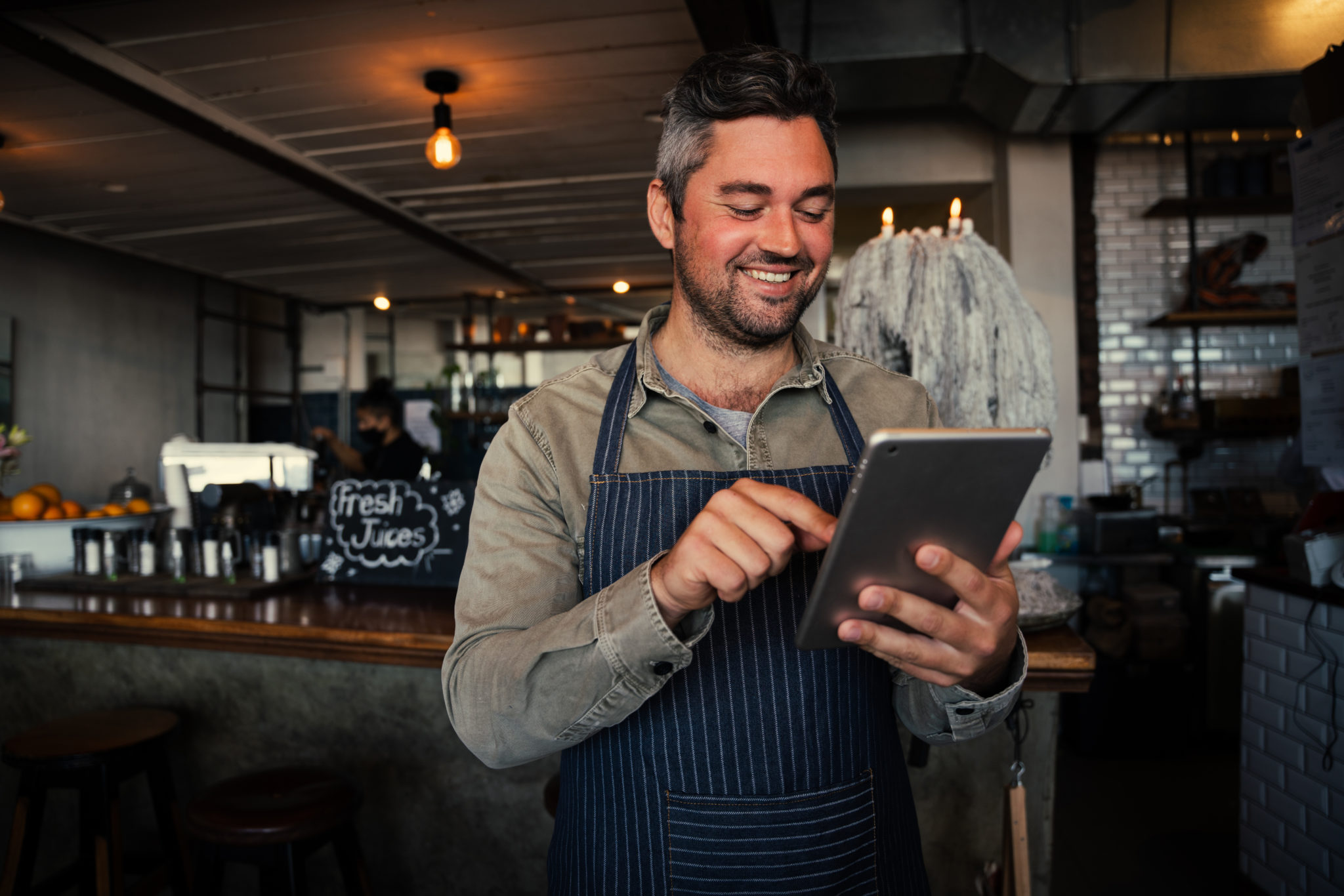 The worst action is inaction! Our team is ready to find your next big move. Over 20 years of experience means we have the tools to get it done in your local market.