TAPLocal Generates Over 2.8M Google Maps Views For The District
After 20+ years of serving local businesses across the nation, we hold true to our core mission: help our clients increase foot traffic & accept payment for their services. While these two fundamental tasks are often seen as separate ends, we have incorporated them into a single tool. Thus, eliminating the extra hands in our clients' pockets & refocusing on what matters: results.
The District Bar I Brunch I Marketplace Partners With TAPLocal.
Like most of our clients, Kerry Condon, owner of The District Bar | Brunch | Marketplace in Uptown Denver, came to us in need of exposure for his business. Tired of wasting money on boosted posts & supposed "performance-based" campaigns, he wanted a solution that could actually get him in front of the people that matter: hungry diners!
"Right away, we knew what we needed to do for him and, to be honest, our technology does most of the heavy lifting. My job is to maximize the benefits of the tech.", says account manager Chad Howell. 
In retrospect, nothing could be further from the truth. With some optimization, TAPLocal has driven over 2,800,000 views on Google Maps for the business as well as many other positive results as well, but more on that later. 
Local SEO Technology That Knows What Search Engines Want.
Our local SEO technology offers a universal approach to marketing: list a client's business in as many places as possible, optimize the listings with enriched content, & show search engines that the business is relevant. 
Our restaurant SEO service takes this technology a step further by listing a business' menu in a format that search engines can understand. By doing so, a restaurant will show up when a consumer searches for specific dishes.
CEO Shaun Zinke explains: 
"68% of food-related searches are product-specific, offering evidence that diners are looking for a dish rather than a type of cuisine. As a result, restaurants must demonstrate that they can fulfill what a diner is looking for in order to be relevant."
Unprecedented Results For The District: Over 2,800,000 views on Google Maps. 
In only seven months of working with us, The District is seeing an unprecedented amount of engagement. Most notably, the restaurant has received over 2,800,000 views on Google Maps, 24,000 get direction requests, & 4,200 phone calls as a result of our restaurant SEO service.  
In addition, the business has generated over 305 reviews using TAPLocal's review generation product.  
Condon expresses his satisfaction with TAPLocal in the following testimonial:
"I signed my business up with TAPLocal about three months ago, after looking at it and shopping around for a few months prior to that. I wish we would have signed up sooner because it has made a drastic difference in the way we are being found on the internet.
From the initial set up to our monthly calls, Chad Howell has been an invaluable resource for making the program successful. He has helped me become very comfortable with the dashboard/software and our monthly calls keep things going in the right direction. 
Most of the questions I have had Chad knew the answer off the top of his head, but a couple more obscure ones he went and found the information quickly and got back to me. I tried a couple of TAPLocal's competitors over the course of the last five years that I have been in business. 
I can definitely say this has been the most positive experience I have had. I really feel it is adding a lot of value to my business and I would definitely recommend TAPLocal to a friend or industry peer."
TAPLocal's Response To COVID-19 & Beyond.
We have worked tirelessly to assist clients through COVID-19 & beyond. We recently launched the Pandemic Payments Program as well. The initiative has the goal of minimizing person-to-person contact during routine, in-person transactions. 
Zinke explains, "We hope this program will get businesses & customers comfortable in the marketplace again & help safeguard our economy against future pandemics."
As an incentive to do your part, program members will receive exclusive credit card processing rates & discounted marketing services. 
You can learn more about our services by visiting our website or calling us directly at (888) 882-7996.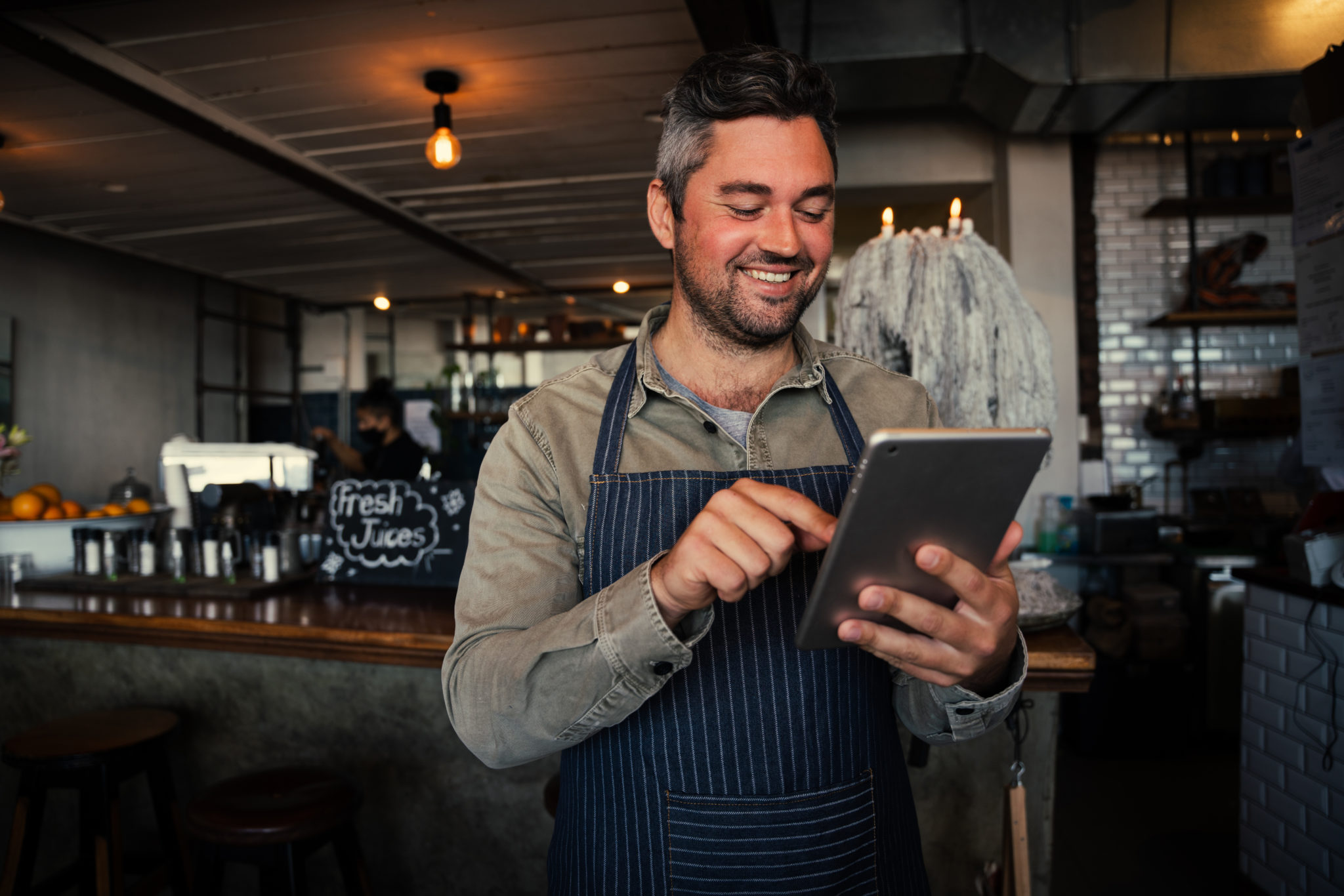 The worst action is inaction! Our team is ready to find your next big move. Over 20 years of experience means we have the tools to get it done in your local market.