TAPLocal Delivers Another Successful Auction For Barrett Jackson
For those of you who don't know, Barrett Jackson is the world's greatest collector car auction. Not only does each of the company's four events attract participants from all over the world, the auction has grown year over year & showcases one of the most diverse collections of cars. 
Over the past 6 years, we have had the privilege of partnering with Barrett Jackson Car Auction as their merchant services provider. 
Specifically, we provide all of the point-of-sale systems for the bars, waiting stations, merchandise stands, & the central restaurant/bar. In addition, we provide support during the event to ensure a smooth operation of our devices.
We recently finished the Scottsdale 2020 show, the biggest event in the company's 49 year history. And while there was a lot of set up & running around, we had a great time!
More importantly, we delivered for Barrett Jackson Car Auction again! At their biggest event yet! But, we cannot take all of the credit & we won't!
As we say to all of our clients, you should not take on any business endeavor without Clover POS. It is built to withstand the busiest of days & comes equipped with all of the applications a business would need to manage inventory, tables, refunds, & accounting. Clover POS is not only the perfect counter-top companion, it is the perfect business companion.
During the Scottsdale 2020 auction, we set up over 100 Clover devices. These devices were spread across 8 merchandise tents, 10 bars, and a restaurant that serviced an occupancy of 100+ seats.
The majority of the devices that we set up were Clover Minis. Not only was Clover Mini compact & light, the robust features of the device simplified retail & bar transactions alike. In addition, Clover Station stood strong & simplified the food ordering process for the 10 restaurant waitresses that were ringing up orders.
Over the 8 days that the event took place, the merchandise tents ran over 25,000 transactions, bars ran over 9,500 transactions, waiter stations ran over 5,300 transactions, and the restaurant/bar ran over 2,600 transactions.
Perfect For Companies Big & Small
The reason I am telling this story to you is to demonstrate how great Clover POS can be, even in the most chaotic situations. Clover can hold up to whatever you throw at & even moreso Clover POS can be whatever you want it to be.
Perfect for retail, restaurant, & bar settings. Have one person behind it. Or set it up as a waiting station for multiple employees to use as they receive orders.
Although Barrett Jackson is a big client, the majority of our portfolio includes smaller businesses. We pride ourselves on the ongoing support that we provide to our clients. As we looked around at some of the vendors that were using other payment solutions, we noticed that this is something they lacked.
Big Company Capabilities With Small Business Dedication
You never want to be waiting for support when it comes to your payments. And with TAPLocal, you never have to be. We treat every client as if they are our biggest one, which is why we are the payment services provider of 10,000+ businesses across the nation.
For more information on our payment solutions, visit our webpage. For more articles like this one, visit our blog.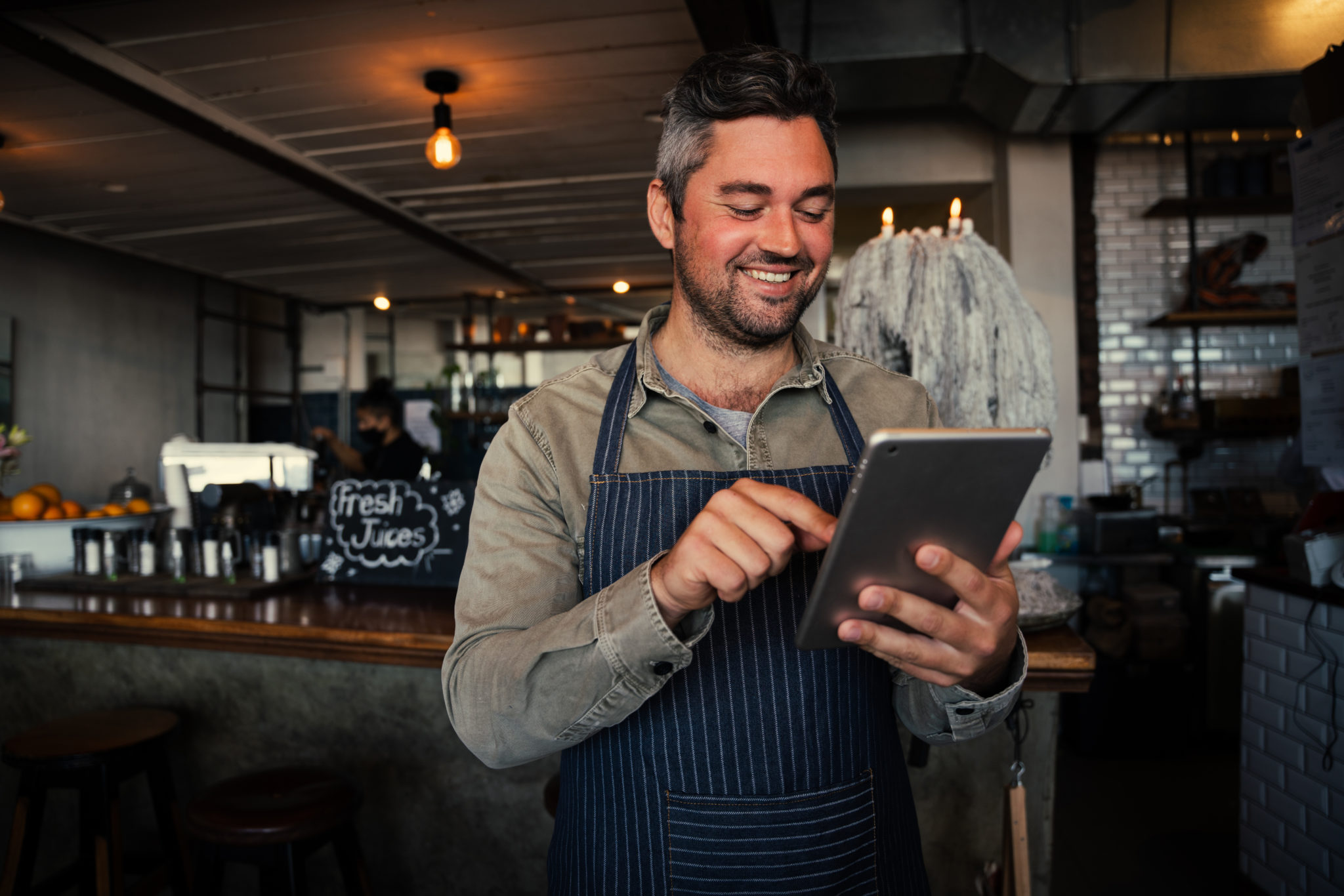 The worst action is inaction! Our team is ready to find your next big move. Over 20 years of experience means we have the tools to get it done in your local market.