How To Fix A Suspended Google My Business Account
As mentioned in our article "How To Add Your Business To Google & Compete Effectively", a verified GMB account is a critical component to the success of local marketing efforts. Most importantly, it plays a key role in attracting customers who are already interested in the products or services that you offer.  
And since your Google My Business account prominently displays your business name, phone number & address to users, the listing is made to drive consumers to your business location. 
With that being said, it can be very frustrating if you ever wake up to find your Google My Business suspended. Suspended Google listings are no joke, which is why we help our clients prevent an account suspension with our local SEO technology. 
It may come as a surprise that an account suspension is oftentimes avoidable as long as you're following Google My Business quality standards & user guidelines.
The rest of this article outlines what to do if you find that your Google account is suspended & how to protect your account from suspension in the future.
Google My Business Guidelines
As explained in our previous article on Google My Business, Google requires that Google My Business partners:
Operate legitimate businesses
Meet customers in-person, meaning that the business either has a location where customers can visit or that travel to visit customers off-site
If you don't meet these requirements, your account is subject to suspension due to not meeting the minimum Google My Business guidelines.
Google also offers the following tips for high-performing Google My Business listings:
Represent your business as it's consistently represented and recognized in the real world across signage, stationery, and other branding.
Make sure your address and/or service area is accurate and precise.
Choose the fewest number of categories it takes to describe your overall core business.
Therefore, if the information on your Google My Business listing is inaccurate or inconsistent with other information about your business, then your listing may be suspended.
Find out how to fix your business listings & protect them from inaccuracies or inconsistencies. 
Additional Reasons For Listing Suspension
1.Unnecessary Information In Business Name
Your business name should only include your legal or DBA business name.
2.Inaccurate Or Inconsistent Address
If you have a temporary, virtual office address, you cannot use that address on your GMB. You should always use your primary business address in order to prevent your account being disabled.
3.Improper Content In Business Description
Your business description should not:
Be misleading to users.
Display low-quality, irrelevant, or distracting content.
Focus on special promotions, prices, and offer sale.
Display links
Offensive or inappropriate content
Content that contains private or confidential information
Fraudulent and/or illegal activities can result in account suspension.
All offers & promotions should link to clear instructions and guidelines for the offer. Failure to deliver on expectations can lead to removal of GMB account.
If your listings on Google violate one of these policies, then your account will most likely be suspended.
Soft Suspension vs Hard Suspension
Now that you know the reasons for account suspension, let's talk about the different actions Google can take to "suspend" your account. 
According to Google, there are three actions that can be taken if policies have been breached. 
Google explains that it can remove:
A listing – the public will not be able to access the listing, but edits can still be made
The owner's Google Account – remove all of the listings owned by the user
A manager's Google Account – the listing that the user manages will be unaffected
These are very broad guidelines & confuse most business owners that we talk to. Nevertheless, these are the three actions Google can implement for listings that breach their policies. 
However, in reality, there are two actions that Google takes when their policies have been breached: a soft suspension & a hard suspension. 
As you can imagine, a hard suspension is more severe than a soft suspension and, as such, occur in response to more severe offenses. 
Soft Suspensions – Temporarily Disable Listing
A soft suspension often refers to an account being temporarily disabled. More often than not, Google disables an account when a user violates a quality standard. 
In this case, you would have received a message from Google saying that your "Google My Business was suspended due to quality issues". Once the quality issue is rectified, the user can then appeal for the listing to be reinstated.
Hard Suspensions – Remove Owner's Google Account
For more serious violations, Google will often implement a hard suspension, meaning that it removes the owner's Google account & all the listings owned by the user.
Having your Google account completely removed by Google is evidence of a more severe offense. While you can still attempt to appeal for the reinstatement of your account, the process may require more on your part than an appeal, such as legal documents or intervention.
How To Unsuspend Your Google My Business
Once you have identified the cause of your account suspension, you will need to appeal for listing reinstatement. You can do so by contacting Google directly or filling out a form for local business reinstatement.
Most of the questions will prompt you to verify the business information that you are using on your GMB listing as well as declare that you are following company guidelines. Reinstatement of your listing can take 1-2 weeks.
The whole process emphasizes the importance of an accurate business address. Therefore, it's important that your business information is accurate AND consistent across your whole digital footprint.
Similarly, if your Google business account is not claimed by you & verified, then users can suggest edits to your business' listing which can cause trouble if you decide to 'fix' your information. 
Find out how to prevent your business listings from inaccuracies.
We offer local marketing services to business owners like you, making us an expert on all things Google My Business. Our local SEO technology helps prevent Google My Business suspensions by matching & locking your business information across the web so that there are not any inaccuracies or inconsistencies. 
Find peace of mind in knowing that your business account is in the hands of Google My Business experts.
For more information on our local SEO technology, visit our webpage. For more articles like this one, visit our blog.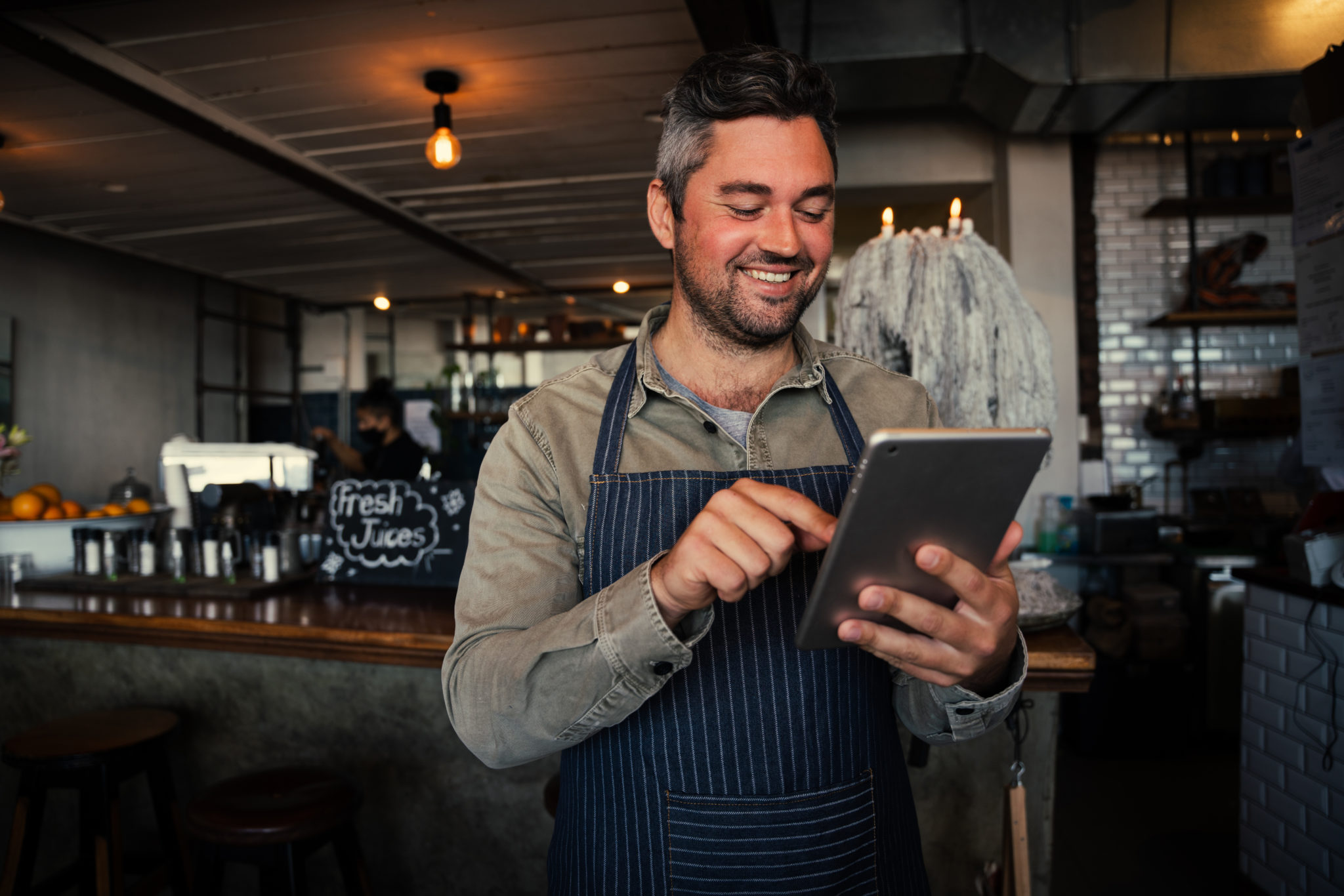 The worst action is inaction! Our team is ready to find your next big move. Over 20 years of experience means we have the tools to get it done in your local market.