Restaurant Industry Success Story: Uninhibited Tapas Bar
The restaurant industry is a competitive space that has become increasingly more complex and nuanced due to the advent of digital marketing.
Diners now look on Google and Yelp when they want a quick bite to eat or are planning a date or a family outing.
Therefore, restauranteurs cannot rely on good location or traditional word of mouth marketing to attract customers. If you are not online, then nobody will know that your restaurant even exists.
Furthermore, if you are online, but you do not have professional photos and online reviews, diners will not consider your restaurant as a viable dining option.
Another important aspect of effective marketing in the restaurant industry is having your menu uploaded in web crawl-able format so that your restaurant returns in the results for product-specific searches.
As you can see, good location is not enough for restaurant owners to compete effectively.
For restaurant owners that do not have a good location, the necessity of online marketing is even more pressing, which was the case of Greg Goldberg the owner and executive chef of Uninhibited Tapas Bar in Raleigh, NC.
Greg reached out to us in June 2019 because he needed help gaining traction and getting customers in the door. His business was relatively new. In addition, his restaurant was not located on a main road.
He had tried to market his business through traditional avenues, such as passing out flyers and posting not advertising on Facebook. However, he realized he needed to do more, which is why he reached out to us.
During our first contact with Greg, we ran a scan of his business. We found that his business listings were 96% inaccurate, the was not showing up on Google when searching for "tapas restaurants near raleigh north carolina". Therefore, his branded search was nonexistent. 
For those of you who don't know, branded search is a search that includes the name of a company. If you search for the name of your business and your website, Google my business snippet, and/or other business listings do not show up in the search results, then you are not owning the results of your branded search. This was the case of Uninhibited Tapas Bar. 
In addition, he did not have an online menu (in web crawl able format). As a result, his business was not showing up for product-related searches. As a restaurant owner, you need to present all of the items on your menu in a format that search engines can understand so that when a customer searches for a product you have, your business will come up as a result.
Most restaurants do not post their menu in web crawl-able format. Instead, they let their customers post pictures of their menu. Web crawlers cannot scan photos for text. Therefore, pdfs serve no technical value to local search optimization.   
Pictured below is an image of the results of our initial scan of his business through our own free online scan tool.
Now that we have established the beginning circumstances of our partnership, here is a description of the results we delivered for the business in the following months.
With his needs in mind, we listed his business in 60+ online directories and posted his menu on his website and in online directories to increase his online visibility. In addition, we listed his menu and business in our network of food industry specific directories with our food industry specific product TAP Listings For Food.
We also created a custom-website for his business with schema markup so that search engines could read his site more efficiently. Lastly, we set him up with our review generation system so that he could generate reviews and increase his local search rank. 
Learn more about TAP Listings for Food, our local marketing service designed for the restaurant industry.  
Since Greg has been a customer of ours, we corrected his business listings and locked the information with our proprietary technology to ensure they are maintaining 100% accuracy and consistency throughout our network of 60+ online directories.
We were also able to increase his online visibility, gaining him more exposure and ensuring that his business is viewed more often. We have also increased the number of user actions like direction requests (clicks on the "Get Directions" button), phone calls, and website clicks. 
The cherry on top is that he now ranks #12 on Google Maps for the local search "tapas restaurants near raleigh north carolina" for which he had previously not ranked.
Pictured below are the results that we have produced for the client since June 24.
As you can see, our services have generated 339 direction requests, 101 phone calls, and 1,010 website clicks for the client.
Thanks to our review generation solution that simplifies the review generation process through automated text messages, we have also helped him generate 30 Google reviews and 24 Yelp reviews for Uninhibited Tapas Bar (as seen in comparison to the initial business listing scan).
A Word On The Importance of Online Reviews
As explained in the introduction, online reviews are an important. Reviews build credibility because they  demonstrate the positive or negative experiences of past customers. They are also a primary ranking factor in online directories, such as Yelp. Therefore, online reviews are not only necessary, they are a primary pillar of effective marketing in today's age. We even say that they have become the new word of mouth.
The success of our services (business listings, review generation and website) is apparent. Eager to gain more exposure for his business, Greg has decided to have us set up and manage a Google Ads campaign for his catering service as well.
To fully complete his local marketing mix, Greg has recently started utilizing our marketing dashboard (free trial available) to market to his customers via text message.
Reluctant at first, the results have been outstanding & Greg is thrilled about having a convenient way to communicate key business information to his customers. 
In times like the current pandemic, being able to clearly convey your business' messaging through a concise form of communication is more important than ever. 
After exporting a list of customers from the OpenTable app, he was able to upload the customers to his dashboard & immediately sent review requests & promotions to his customers about 50% off wine night. 
Within a couple of hours, customers were coming in asking about the promotion. The tool was definitely effective at helping Greg increase foot traffic on one of his slower days.
We Know The Restaurant Industry
Whether you are starting a new business like Uninhibited Tapas or want to keep growing your established eatery, we are here to help. Our team of marketing and payments experts has a proven track record of restaurant industry local marketing success.
To schedule your risk-free marketing consultation, visit our homepage. For more articles on digital marketing and payment processing, visit our blog.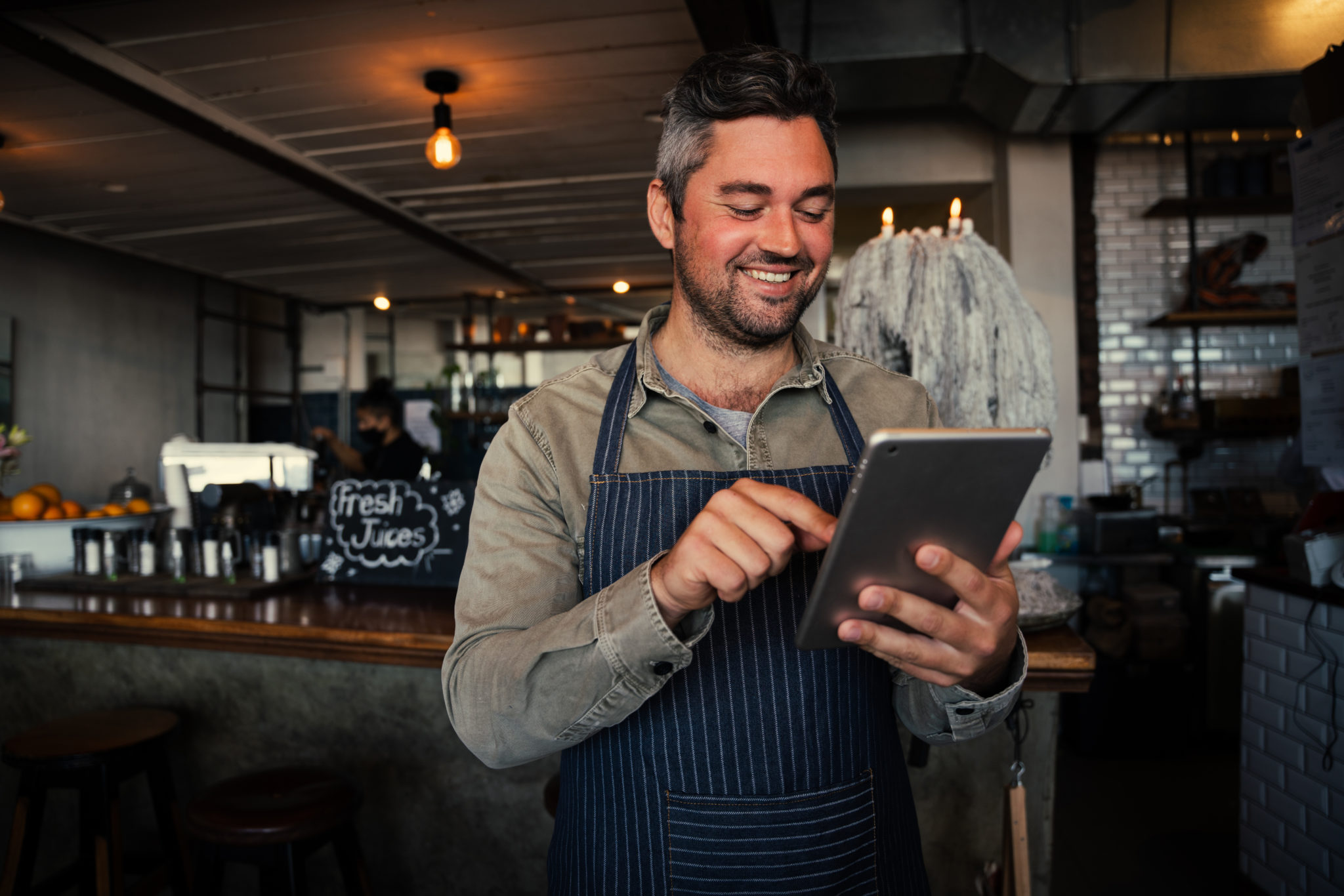 The worst action is inaction! Our team is ready to find your next big move. Over 20 years of experience means we have the tools to get it done in your local market.