How To Accept Payments For Mobile Businesses
Mobile business' are often limited in the number of payment methods that they can accept from customers.
Traditionally, a mobile business would only accept cash and checks. However, dealing with such methods of payment can be a headache to manage and report.
In addition, not accepting credit cards alienates some potential customers who might leave your business due to not having cash or checks on hand.
Whether you are a home services provider or food truck owner, just think if you were able to accept credit cards on the go. Not only would you delight your customers with convenience, but you could also view your sales activity from a single online dashboard and/or mobile application.
Now how about that for convenience?
The rest of this article explains how you can accept credit card payments as a mobile business.
1. Find a company that offers mobile swipers
The first step in accepting credit cards for mobile businesses is finding a merchant services company that offers mobile readers or a mobile solution. A mobile swiper attaches to your smartphone or tablet and allows you to accept payments via a mobile application.
A great mobile swiper is aesthetically-pleasing, durable, and EMV capable.
We, at TAPLocal, offer the Clover Go. For more information, visit our POS page.
2. Research the capabilities of the POS software
Does the software offer mobile reporting? When will you receive your funds? Does the company offer mobile invoicing? What other solutions can you integrate with your payment solution?
A great mobile payment solution offers more than a method of accepting payments. It also allows robust reporting that can help you better manage your financials and day-to-day operations.
3. Research the company's pricing structure
After identifying a company that offers mobile readers, you will need to verify the company's pricing structure.
Do they charge a flat rate or interchange-plus? Will you have to pay for the mobile reader itself?
For our guide to subscription-based pricing, click here.
At TAPLocal, we offer mobile readers to our mobile business clients. In addition, we offer subscription-based pricing.
Our new all-in-one packages include a free POS system, unlimited payment processing, and a complete digital marketing solution, all for one monthly fee. For more information, visit our all-in-one package page.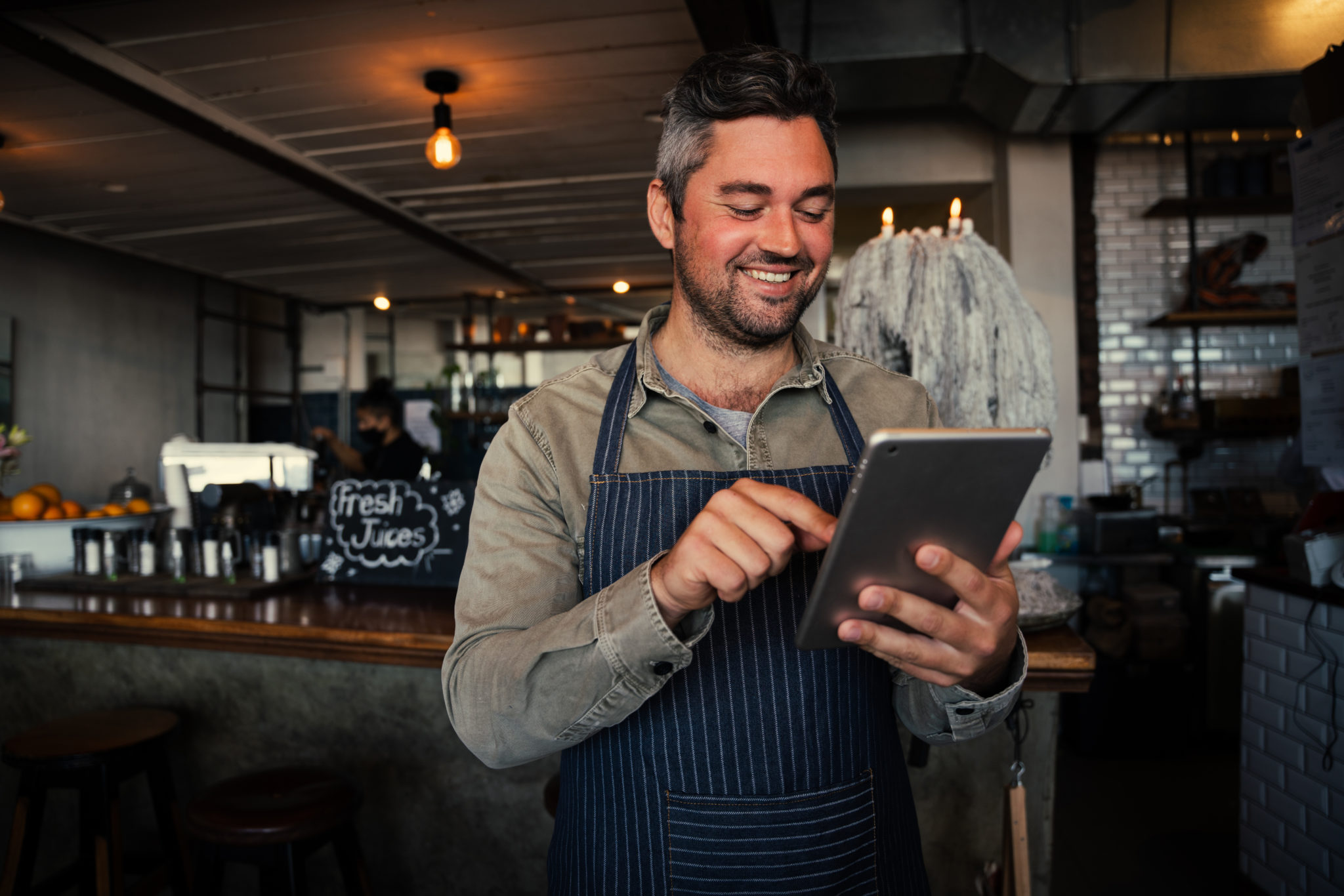 The worst action is inaction! Our team is ready to find your next big move. Over 20 years of experience means we have the tools to get it done in your local market.