What To Look For In A Web Development Agency
You Need A Website, But Where Do You Start?
You own a business, but don't have a website. For new customers, you rely mainly on word of mouth referrals from your friends and family. You have a page for your business on Facebook. However, you are not generating enough new customers for your business. When you look at your competitors, you notice that they have websites that showcase their products and services. All of a sudden, you have a realization: you need a website for your business, you need to open your online storefront as we call it. Unfortunately, you do not know where to start with web development and do not have the time required to learn the skills necessary. As a result, you start searching for a web development agency that can fulfill your needs as a business owner and effectively translate the vision you have for your brand into an easy digestible online format.
The rest of this article explains what you need to look for in a web development agency.
Especially when it comes to a web development agency that is going to provide you with creative work, it is important that you look for one with a proven track record. At the end of the day, you do not have a lot of time to waste. In addition, you are looking for expertise. That is the whole reason you are outsourcing your web development needs in the first place.
To start, look on their website to see how their website looks. Then, see if they provide any examples of past work. They should give you insight into what you should expect in the work they provide you.
Once you have verified the web development agency's track record, you will want to talk with one of the company's representatives to get an understanding of their creative expertise. Can they create a logo for you? Can they effectively showcase YOUR vision for YOUR brand? Are they willing to go down the rabbit hole of making minor adjustments for the best fit?
3. Sales-oriented perspective
Your site is only as good as the number of new customers it brings you. A website should serve as the backbone of a business' digital footprint. Therefore, you need to team up with a web development agency that will bring this perspective to the table.
Ask prospective web development agencies about how they can help you bring in more customers for your business.
4. All the technical things
A functioning website requires much more than great design. One of the first things you need is a domain. In addition, you will need to host your website on a secure server. Therefore, you will need to verify that the web development agency that you are researching can take care of these things for you.
Your website will need technical and cosmetic updates. Believe me. It's going to happen. Even if your site doesn't require technical updates, there will be a time where you will want to update the look and feel of your site. Therefore, you need to make sure that you partner with a web development agency that offers unlimited updates.
Whether you like or not, your website will need ongoing maintenance. In addition, it is always best to prepare for the worst when it comes to your business. As a result, your web development agency should provide ongoing support. If not, then you run the risk of being unable to redesign your site down the line or having to start a new website completely from scratch.
Look No Further, We Are Your Web Development Agency
We, at TAPLocal, offer web design and development services to small businesses nationwide. Not only do we have a proven track record of stellar website building, but we also bring creative and technical expertise to the table. Best of all, we focus on one thing: gaining new customers for your business.
To learn how we can help you open your online storefront, visit our web design services page. For more articles on digital marketing and payment processing, visit our blog.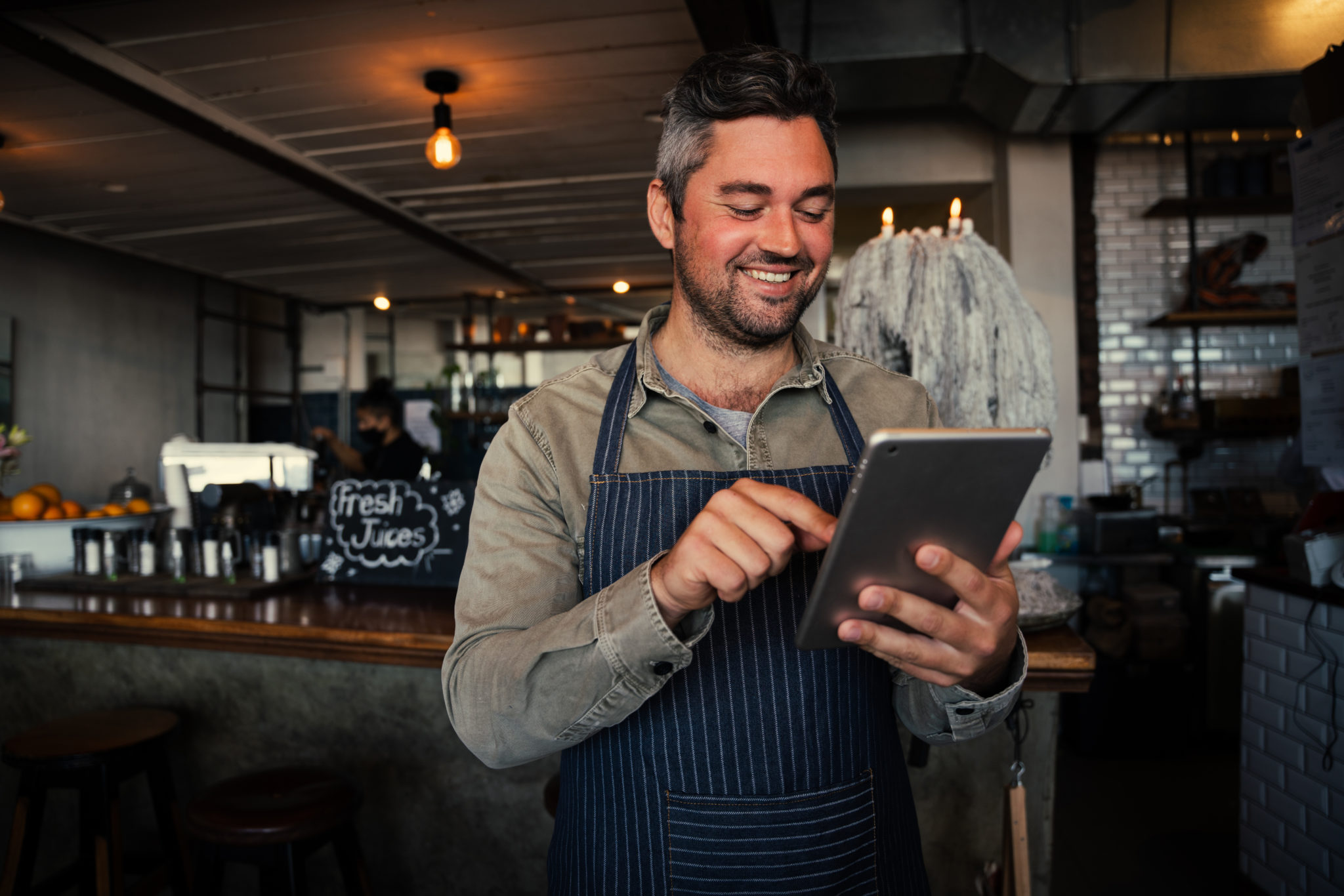 The worst action is inaction! Our team is ready to find your next big move. Over 20 years of experience means we have the tools to get it done in your local market.