How To Bring In More Customers To Your Restaurant Month After Month
The Restaurant Marketing Game Has Changed
As the grandchild of restaurant owners in Dallas, Texas, I grew up in the restaurant industry. I remember cleaning off menus, seating guests, and manning the cash register during summers as a young child. While I was at the restaurant, I took note of the various things my grandfather managed (payroll, suppliers, pricing, marketing). Nevertheless, most of his conversations sought to answer the question, "How do I bring in more customers to my restaurant?".
With such experiences, it is safe to say that I understand the plight of the restauranteur. Above all else, I have seen the industry undergo a dramatic shift in the past five years, which affects restaurants nationwide. As explained in our previous blog article on restaurant marketing tips, long gone are the days of individuals walking through your door after spotting your restaurant on the street. If you are starting a new restaurant, then you are in a uniquely difficult position. Therefore, the rest of this article seeks to explain to you how to bring in more customers to a restaurant.
More than anything, what separates you from a seasoned restauranteur is that you lack the public awareness and media infrastructure necessary to successfully launch a new restaurant. Having a "build it and they will come mentality" simply will not cut it in the restaurant industry anymore. Nevertheless, the tips offered throughout this article are equally useful to seasoned and new restauranteurs alike. Therefore, which one you are does not matter. After all, you, like all other restauranteurs, want to bring in more customers to your restaurant.
Bringing In New Customers to Your Restaurant
As a restaurant owner, having a website offers your business many benefits. For one, online ordering can streamline your take-out/catering ordering process so that your front of the house staff can focus on seating guests and providing excellent customer service in a timely manner. Secondly, by uploading your menu, your guests will have a better understanding of your offerings. In addition, by posting your menu online in a crawlable format, potential customers will find your business when searching for a dish or cuisine that you offer. Lastly, having a website gives your business credibility and can help differentiate you from your competitors. Add professional-grade photos that showcase your best dishes and location to give potential customers a better idea of your business.
As a testament to the importance of web development for your business, 61% of mobile searchers are more likely to contact a local business if they have a mobile-friendly site (Hubspot).
When an individual searches for a certain type of cuisine within a certain distance, we call this a local search. By posting your business in online directories, you make your business discoverable in local searches. In fact, 82 percent of smartphone shoppers conduct 'near me' searches (Hubspot). As you can see, optimizing your business' digital presence for local searches is one of the main keys to bringing in more customers to your restaurant. One of the most important things to do in order to optimize your business' listing for local searches is to upload your menu in web crawlable format (not .pdf). The main reason that online listings are so important to your business is that you need to meet your target customers where they seek information. You can also use your online listings to differentiate your business. For more information, see our blog article on how to differentiate your business with online listings.
You've brought in new customers to your restaurant. What now?
If you own a quick-service restaurant, text message marketing can help keep your existing customers coming back for more. For example, sending sign-up, frequency, and birthday offers will make your existing customers visit your business more often. By doing so, you will turn good customers into great customers. After all, the cost of attracting new customers is greater than the cost to retain current customers. Although it seems ironic, your existing customers may be the best at bringing in more customers to your restaurant. The reason is that regular customers are the most likely to be the best ambassadors of your business.
In today's landscape, online reviews are a primary form of word of mouth marketing in which individuals take the word of your customers into account before visiting your business. Therefore, having even one bad review can be damaging to your ability to attract new customers. By responding to reviews, good and bad, you show potential customers that you care about what your customers think.
An effective reputation management system allows you to ask for and respond to customer reviews. A great reputation management system automates the whole process. Nevertheless, managing your online reputation is something you need to be doing.
We Help Local Restaurants Compete With National Chains
Bringing in more customers to your restaurant doesn't have to be hard. For more information on how we can help your restaurant grow, please visit our homepage to schedule your free online marketing consultation. We focus on the how so you can focus on the now.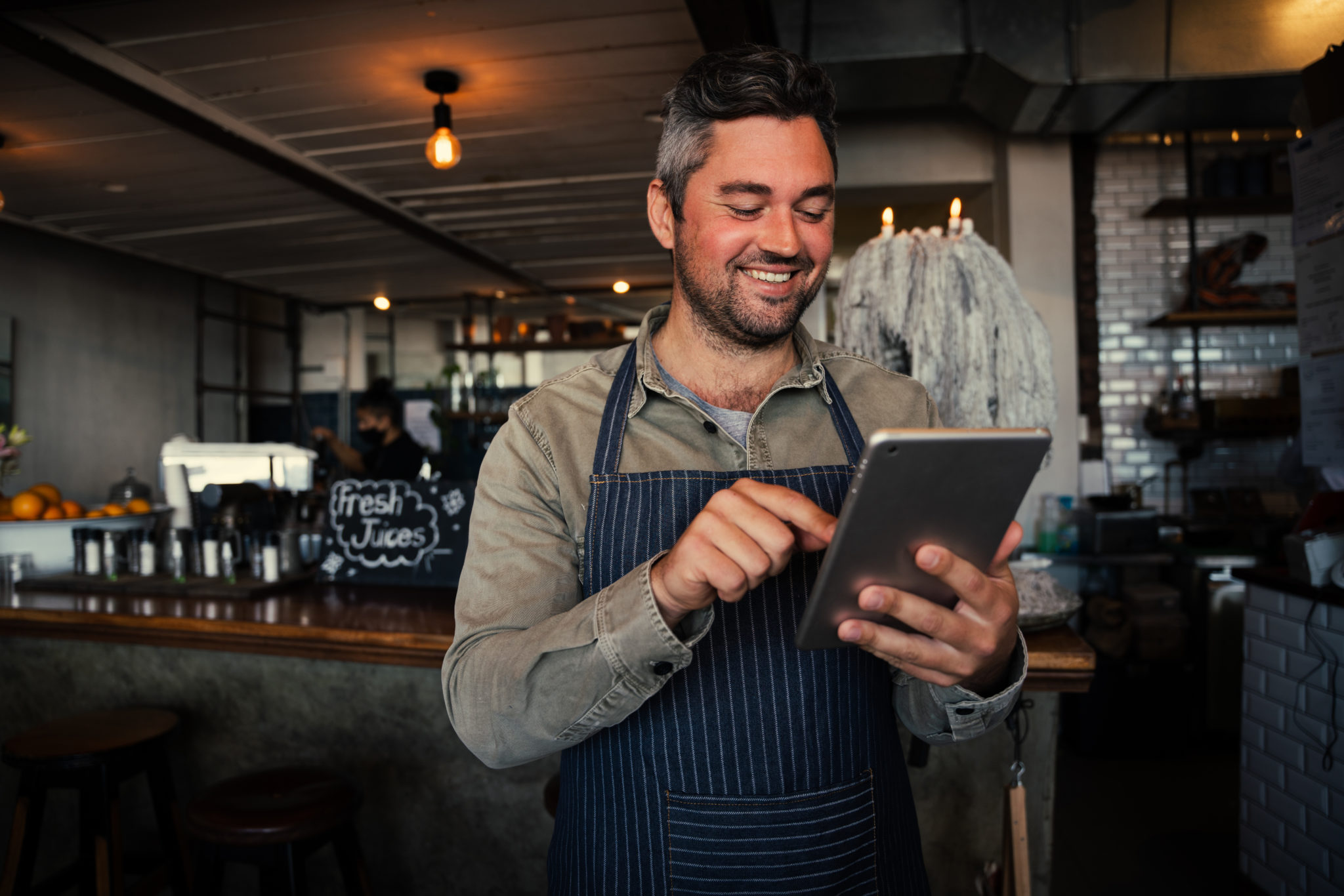 The worst action is inaction! Our team is ready to find your next big move. Over 20 years of experience means we have the tools to get it done in your local market.