Why Marketing Technology Is Important to Your SMB
Martech Is Here To Stay: Are You In Or Are You Out?
The marketing technology industry is growing faster than most. In fact, digital marketing spend in the United States is expected to reach $146 billion by 2023. The industry's growth is a reflection of the two-fold impact technology has had on businesses and consumers alike. Whether business owners effectively react to such a shift is a different story. Nevertheless, technology is inalterably changing the marketplace. As a result, businesses, especially SMBs, need to consistently update their marketing methods in order to stay relevant.
The rest of this article illustrates the effect of technology on the marketplace.
Marketing technology is increasing competition between businesses
A growing marketing technology industry indicates that there is a growing amount of ways for a brand to interact with potential and current customers. As a result, the effectiveness of traditional marketing methods is diminishing and their digital counterparts are taking over.
For example, online listings have replaced phone books. Whereas potential customers could easily find a company through a listing in a phone book, a company must now place their business on Google, Facebook, Yelp, and Tripadvisor in order to be "searchable". However, the four sites mentioned are only the tip of the iceberg. There are over 70 major search engines and sites that a business must be on in order to "leave no cards unturned".
Similarly, businesses used to compete for customers with print advertisements and commercials. Usually, a company would place one or two different advertisements on a couple of TV networks or in a few magazines. Due to a limited amount of consumption channels (TV/magazine/newspaper), these advertisements would be seen by many.
Nowadays, businesses dedicate large portions of their marketing budgets on paid search campaigns and social media advertising, which puts their brand in front of a highly-segmented individual (thanks to marketing technology). As such, whether or not you gain a new customer depends on your being in front of the right person in the right place at the right time. This is true now more than ever.
As you can see, competition between businesses for customers is intensifying. In addition, the digital marketing required for a business to remain relevant will continue to increase. The matter becomes even more pressing for an SMB who oftentimes requires a strong digital presence in order to compete with corporate counterparts.
Due to the shift, the consumer experience is changing
As the owner of an SMB, you must understand that the consumer experience has and will continue to change. His or her expectations, wants, and desires will change as well. To illustrate, the modern consumer researches a business before making a purchasing decision. In addition, he or she reads customer reviews. Therefore, you must leverage marketing technology to effectively manage your online listings and reputation. In addition, the modern consumer favors brands that value loyalty. Therefore, you should take the opportunity to use SMS marketing technology to foster lasting relationships with your customers.
We Can Modernize Your Business
These are just a few examples of how marketing technology can be used to help your business. To learn more about how marketing technology can help your SMB grow visit our homepage.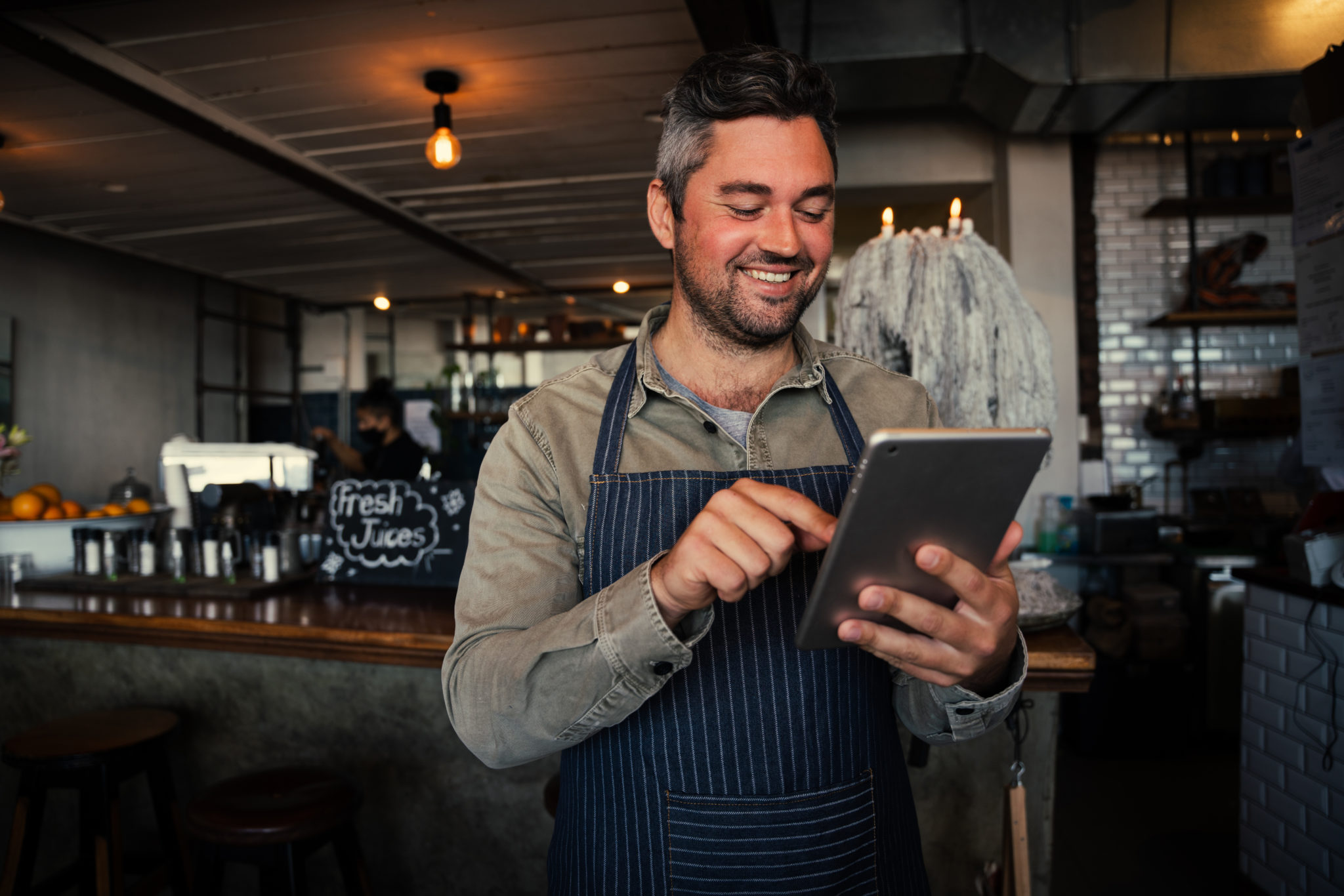 The worst action is inaction! Our team is ready to find your next big move. Over 20 years of experience means we have the tools to get it done in your local market.