What to Look for When Hiring a Digital Agency
Why would you hire a digital agency?
Most SMB owners say that they don't need to hire a digital agency. Others claim that they are fully capable of managing their own online presence. Surely, you can create a social media page or list your business online by yourself. However, consider the following questions when assessing the necessity of partnering with an agency:
Do I possess the time and energy necessary to effectively manage my online assets?
Do I know how to effectively leverage those online assets for lead generation and conversion?
Can I do all of this efficiently?
Since most SMBs don't have the resources available to do so, the digital marketing industry exists to fulfill their web marketing and advertising needs.
Unfortunately, in such a saturated industry, there are agencies that take advantage of their clients, offer a subpar product or service, and make promises that are unattainable. These issues often lead to rocky relationships between business owners and agents.
However, if you are searching for an agency yourself, then this does not have to be the case with your experience. Rather, the following article should serve as a cautionary tale and a guide in your process of hiring a digital agency.
The benefits of hiring a digital agency
In most cases, the benefits of partnering with a full-service agency offer sufficient evidence of their necessity.
Such benefits include but are not limited to:
having industry expertise at your disposal
receiving effective insights from a third-party
gaining a trusted ally in your agency
Now that you understand the primary benefits you could receive by hiring a reputable agency, here are the main features you should look for and, frankly, they should be non-negotiable.
4 features to look for when hiring a digital agency
Sometimes, it makes sense to pick the option with all the bells and whistles. Not because you will use all those bells and whistles on day one, but because one day you may need a certain bell or whistle and, instead of having to shop around for another option, wouldn't you rather have the one that can serve all of your needs?
In addition, there are the added costs of inconvenience and increased liability in working with multiple agencies or service providers. Therefore, it is better to work with a full-service agency that can fulfill all your digital marketing needs.
When you can consolidate, consolidate. You will thank yourself later.
By definition, a digital agency is a group of service providers that deliver marketing products on behalf of an SMB, which means each of those service providers are agents. As agents of the SMB, they have a duty to operate in the client's best interest. Therefore, it is important that you find an agency that has a strong partnership culture.
You want to hire a digital agency that values your business and the relationship it has with you as a business owner. Our industry is full of people who will nickel and dime you. Take our word for it. Find someone who will be an ally in your corner.
Often overlooked until it is too late, one of the most important qualities an agency can have is transparency with its clients. When working with a digital agency, it should be easy for you to:
fully understand your charges and fees
have access to all of your accounts
receive consistent updates on the progress of your campaigns
If any of the terms listed above are not met with a given agency, then the agency does not value transparency. As a result, you are vulnerable to being over-charged with 'hidden' fees and promised deliverables that are unachievable.
As explained above in 2. Partnership culture, a good agency will train its employees to view themselves as your partners, placing your business' best interest above all else. In addition to a partnership culture, an effective agency will have a long-term outlook on your business' development.
Many agencies promise "quick fixes" and instant results. While some practices such as online listings management and web design offer deliverables in the short-term, most digital marketing products take a long time to be effective. Therefore, you and your agency must be focused on long-term outcomes and growth, which is more sustainable and effective than focusing on short-term, near-sighted results.
In fact, most businesses leave an agency because the products they receive do not produce results quickly enough. However, digital marketing isn't magic. It takes time to be effective. Nevertheless, digital marketing is a tried and proven method of generating leads and converting those leads into paying customers.
We, at TAPLocal, wish you luck as you conduct your search in hiring a digital agency. Remember that there is an optimal fit for your business and that you should value full-service offerings, partnership culture, transparency, and a long-term outlook when hiring a digital agency.
From our HR department to Client Success, we pride ourselves on helping SMBs like yours TAP into their full earning potential. We offer transparency and a long-term approach to marketing in which we leverage industry-leading digital products to service our clients.
Visit our blog for more resources related to digital marketing and payment processing and our homepage to schedule a free online marketing consultation today.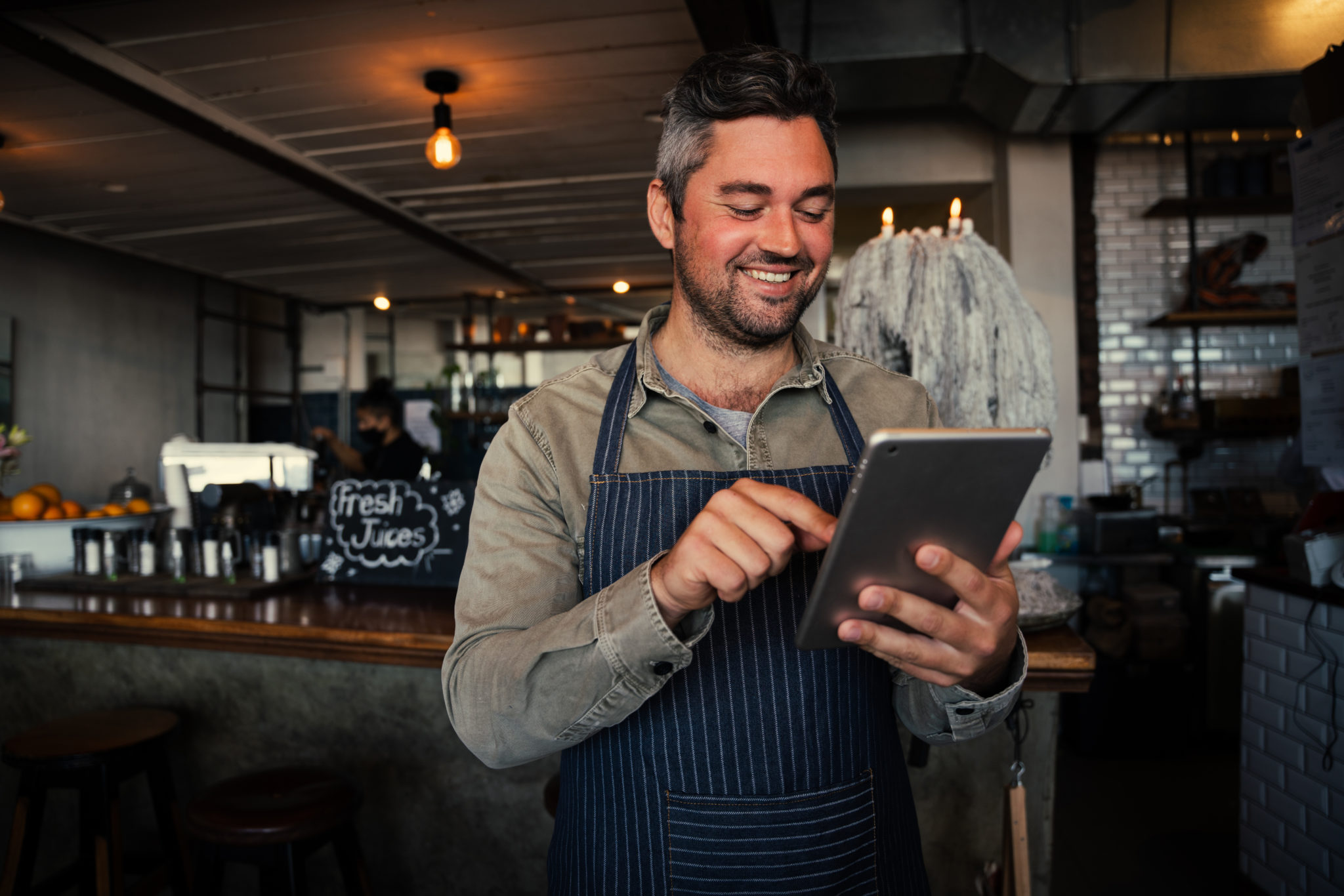 The worst action is inaction! Our team is ready to find your next big move. Over 20 years of experience means we have the tools to get it done in your local market.