TAPLocal Provides Expansion-Level Growth For Auto Service Customer
Our service industry customers often come to us because they want to get in front of more people who have an immediate need for their services.
With that being said, local markets tend to be highly saturated with providers, making service marketing highly competitive across industries. Of course, the level of competitiveness is dependent on location. Nevertheless, a passive approach to marketing is never a good idea, especially if you're hoping to grow. 
As such, we usually recommend a multi-channel approach to marketing a service so that we increase online visibility & authority across all avenues. To illustrate, here's the story of our customer Touch Up Pro who experienced stellar results from our local SEO technology & managed Facebook/Google advertising services.
Chad Johnson, Owner of Touch Up Pro
We started working with business owner Chad Johnson in October 2020. He had previously been working with a company that ran ads for him on Google. Unfortunately, he had not experienced much success. As a result, he wanted another company to manage his Google campaigns & increase his online visibility at large.
Laying A Foundation For Growth
As mentioned throughout our blog, having a website is extremely important. It's likely the first thing you think of when you think about online visibility, which is a good thing! People need somewhere to visit & get more information after coming across your business on Google or other search engines. 
Therefore, our work started with the building of a new website for the business. You can see the website here. Think of it as the foundation of Touch Up Pro's new & improved digital presence.
Once the website was live, we then worked with Chad to correct their business information & list their business in 60+ of the internet's most popular maps, apps, search engines & directories. As you can see in the report below, the business' digital information was 50% inaccurate before working with us. Thanks to our local SEO technology, the business is now maintaining 100% accuracy across the internet! 
You can scan your own business with our free online local SEO checker here.
And as you can see in the report below, the optimizations made by our technology resulted in a substantial increase in customer actions from interested customers, which got us halfway there by allowing the business to generate passive inbound calls. But Chad wanted to do more & so did we!
Scaling The Business For Expansion
Since we have started managing Touch Up Pro's Google campaigns, we have increased the amount of clicks their campaigns generate. In addition, the website we built for the business is generating more direct calls as a result of our proven service industry funnel design.
To Chad's request, we also started advertising on Facebook to get in front of qualified customers who may not have directly searched for automotive repair or restoration services. 
The campaigns have leveraged our hyper-local ad technology to generate an above-average engagement rate of 2.63%. In just over a month, the business has received 27 new leads in just over a month, supplying them with as many revenue opportunities as they can handle at the moment.  
Due to the success of their digital presence in generating business growth, the business has been able to expand into the Tucson market and is getting more business each day.
Final Words From The Team
Account manager Michelle Crawford explains, "We're glad to have Touch Up Pro in the TAPLocal family and glad that they consider us a part of their business' journey as well! Chad is super appreciative of us, and we appreciate having him as a customer!". 
We love business owners like Chad because customers like him know what it takes to grow a business to the next level! If you're interested in leveling up your business like Chad, then schedule a free consultation here. 
You can also view other customer success stories here.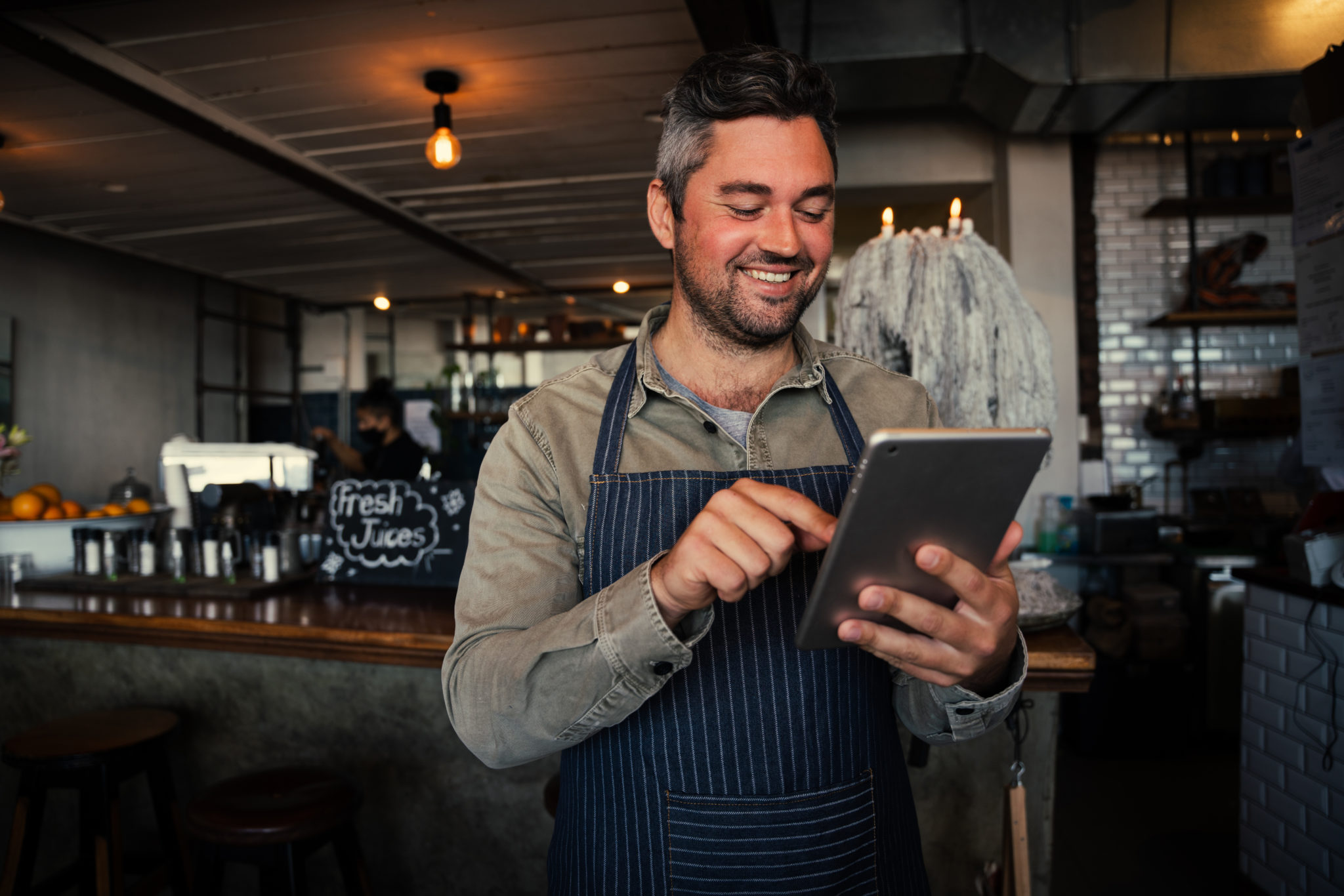 The worst action is inaction! Our team is ready to find your next big move. Over 20 years of experience means we have the tools to get it done in your local market.