How Our Local SEO Technology Helped A Client Triple Revenue
Part of what sets us apart is the ongoing support that we offer our clients. The reason we do this is to ensure that our clients use our technology as intended & can get the most out of their services because, at the end of the day, we want you to get the most bang for your buck. 
If you are not able to generate a return on investment, then something is wrong. That's where our account managers come in: to make sure that our technology generates the intended results.
Our Service Complements Our Tech
Time and time again, we hear that this aspect of service is what sets us apart from our competitors. Of course, our service only complements the stellar functionalities & benefits that our technology provides.
To illustrate this concept, here is a success story in which one of our new clients just took our technology & ran with it. His story is not only evidence of our technology's simplicity, but also it's ability to solve complex business problems, such as online visibility management & local SEO.
By utilizing the core functionalities of our local SEO dashboard, our client tripled his revenue.
In the midst of a pandemic.
After only two months of being with us.
Now, if that's not proof of concept, then I do not know what is.
Here's how our client took COVID-19 head-on & achieved stellar results
Our client Steven runs the Great Smoke vape store in Atlanta, GA. And besides selling a wide variety of e-juices, he has also diversified his inventory with luxury cigars & hookah pipes.
To say the least, Steven is a proactive business owner. He understands the importance of marketing to a target audience & actively engages that audience on social media. But it doesn't end there: he also makes sure that his product offering is fresh & competitive.
When COVID-19 hit the USA, many businesses closed in response. But Steven stayed in the fight, posting as he regularly did & offered promotions to his audience.
I guess you could say that Steven had it all figured out. The only thing he lacked was a technology that could place his business across the internet's most popular local business directories.
Local SEO Is It's Own Animal
You see, in the local SEO game, active engagement will only take you so far if you are not listed anywhere & everywhere with consistent information.
Because guess what? Search engines have a bird's eye view of your digital presence. Therefore, if you have your phone number is different between your listings or if you only are listed in two places, then you are seen as a small operator in a sea of small operators.
So what can you do?
Make yourself as big as possible by supplying search engines with as much information as possible.
Steven understood this concept & was definitely willing to put in the work. He just needed a tool that could help him do his thing, which is what attracted him to our business listings technology.
Oftentimes, our account managers onboard a client to our local SEO dashboard then walk them through the 'deployment & optimization' processes. This can take a couple of hour-long appointments. 
But Steven simply asked for his login credentials & ran with it. 
Our Plug & Play Technology Makes Local SEO Easy
Our local SEO dashboard is so intuitive that Steven simply logged in & started entering information:
Traditional NAP
Business Name
Address 
Phone Number
First & foremost, his most basic business information was deployed & kept safe across 60+ partner directories. In doing so, he would not confuse search engines or potential customers who simply want to know what his business is, where it is located, & how to contact it. 
Enriched Content
Logo
Bios
Product/Service Offerings
Hours Of Operation
Photos
Our dashboard also allowed him to take his listings to the next level with enriched content. By plugging information into one place, he was able to maintain consistency across his digital footprint, which helped increase his search ranking. 
In just two months of working with us, Steven saw stellar results, all thanks to our local SEO dashboard. His Google My Business listing alone had 6,650 views, which lead to 72 website visits, 129 calls, & 114 direction requests. His photos also had 4,160 views (you see, photos are important!). 
Steven had his monthly call with us last week & said that his revenue has tripled during the pandemic. He expressed that he could not have achieved such explosive growth without our technology.
Thankfully, we were there at the right time!
Steven is not alone when it comes to the type of success provided by local search optimization. Our local SEO technology makes it easy for you to manage your information & was engineered to increase your online visibility in major search engines. What you get is more exposure & business as a result.
The proof is in the pudding!
To learn more about our local SEO technology, visit our webpage. For more articles like this one, visit our blog.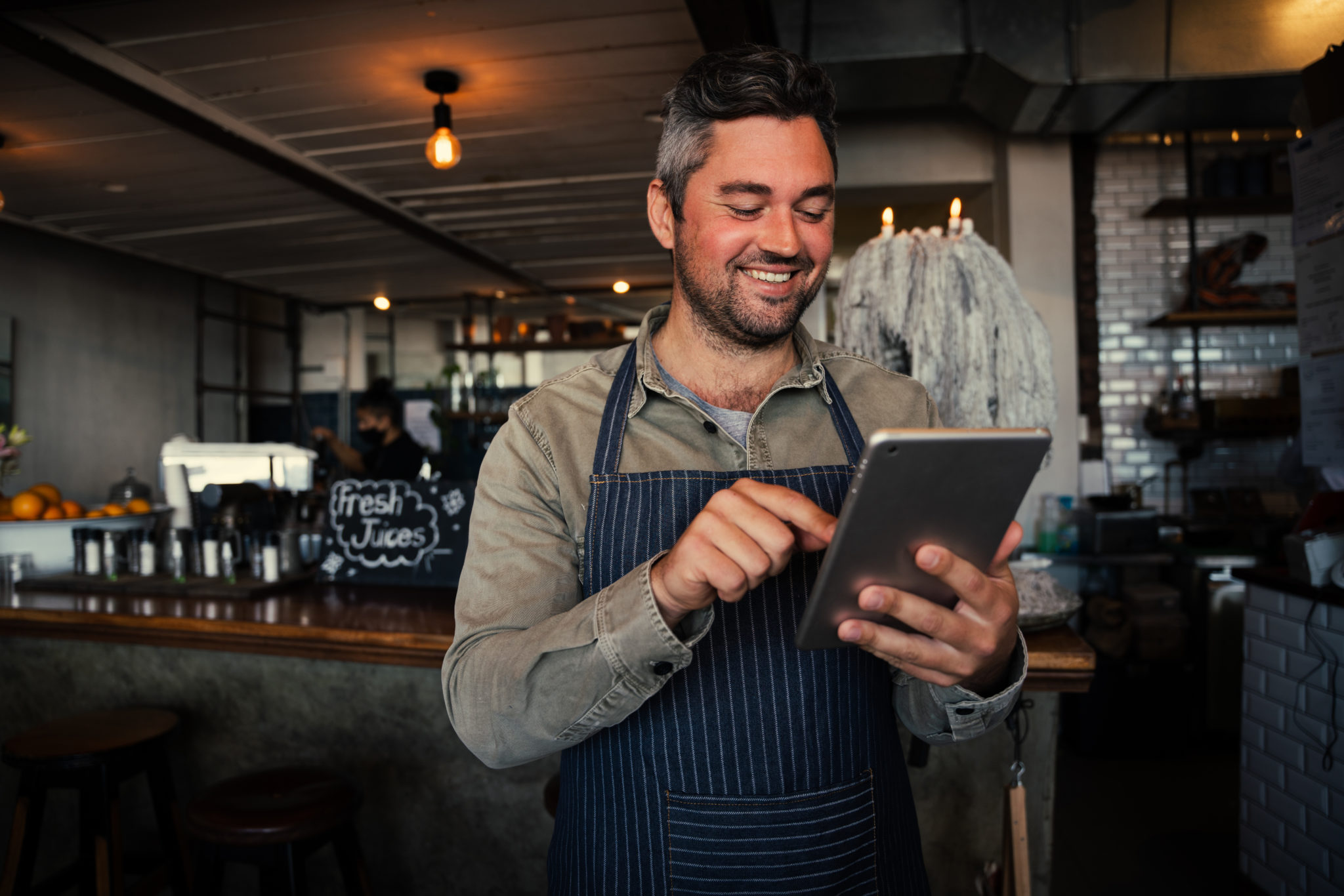 The worst action is inaction! Our team is ready to find your next big move. Over 20 years of experience means we have the tools to get it done in your local market.