Why Banks & ISOs Aren't Great For Payment Service Needs
As a registered payment facilitator, our sole mission is to take all the unnecessary steps & hands out of the traditional payment processing model.
In doing so, we are able to offer a quick solution to your payment needs. 
With that being said, we hear a lot of our prospective clients asking why they shouldn't just go to their bank for payments. And while a bank may sound like a convenient option, this is one of the biggest misconceptions in the payments industry. 
On the other hand, we find that a lot of our clients had been working with ISOs, or independent sales organizations prior to us. ISOs are resellers, which means that there are a bunch of unnecessary steps that are involved in an ISO setting up your account. 
As a result, payment facilitators like ourselves are starting to become the new standard in payments as business owners look for payments companies that value convenience & reliability.
In addition, our solutions are generally leaner & more modern than traditional solutions, making us a more intuitive option.
The rest of this article explains some of the complaints we've heard from customers who used to process transactions with their banks or third-party ISOs.
Your Relationship With Your Bank Doesn't Mean Anything
One of the primary reasons that business owners opt to use their bank for payment processing is that they feel the relationship they have with their bank will make it easier for them to set up a merchant account & start accepting credit cards. 
However, this assumption is greatly misinformed for the following reasons:
1. Your bank will require that you provide extensive financial documents.
Although you may think that setting up a merchant account with your bank will be a simple process, you will have to provide a bunch of information that proves the financial credibility of your business. 
When setting up a merchant account with us, the approval process will take a matter of seconds for most businesses. Rarely will we have to gather more information. And in most cases, you'll be able to start accepting credit cards the day you submit your info.
And even better yet, the whole process can be done online. Learn more here. 
2. Banks generally charge high rates & fees.
It may come as a surprise to discover that banks themselves do not develop the technology necessary to get money from your customers' accounts into your business checking account. 
On the contrary, they resell the components that comprise a full payment solution. Components include hardware, software, processing solution, & reporting technology (just to name a few). 
As a reseller, they must charge a premium for the products that you would pay less for if you went directly to the source. 
3. You will pay a premium for equipment.
As mentioned in the previous section, you will pay a premium for equipment because banks do not develop their own hardware, making them perhaps the most expensive payment solution provider. 
4. Limited technology & solutions.
Banks are limited to the technologies that they resell. A payment facilitator, on the other hand, takes the solution they've developed & can "plug in" to pretty much anything you could imagine, whether it be your site, mobile app, POS, or terminal. 
As a result, a payment facilitator offers unparalleled versatility, allowing you to accept payments any way you want.
5. It will take at least 3 business days for you to get paid.
As a business owner, cash flow is king. Therefore, the longer you wait for your money to hit your account, the less liquid you are, which means you are more financially vulnerable to shifts in the economy. 
It takes a bank generally 3 business days to process your batches, whereas a payment facilitator can process your batches in a single day, making us the only next-day funding solution in the market. 
6. You will be responsible for maintaining PCI compliance.
Although necessary, PCI compliance can be a never-ending headache for business owners, especially when there are a ton of fees & fines that you could end up paying if you do not maintain PCI compliance. 
Banks do not maintain PCI compliance for you. On the contrary, it is your responsibility, meaning that you are legally responsible for the safety of cardholder information.
A payment facilitator, on the other hand, maintains compliance at the solution level so that you don't have to worry. 
For more information on PCI compliance, check out our article.
7. You may have to submit an application to each card brand if it isn't represented in your merchant agreement.
Banks will sometimes not have relationships with all card brands. If this is the case, then you may have to submit applications to card brands individually, which is perhaps the most unnecessary use of time you could run into when opening a merchant account with your bank. 
In addition, you may end up paying a higher interchange rate for some card types due to the relationship between your bank & card brands.
A payment facilitator, on the other hand, possesses a direct relationship with card brands that can make it easier for you to open an account & start accepting payments from virtually any cardholder. 
Key Takeaway: What does this mean for you? 
All in all, you'll spend a lot of unnecessary time setting up something that should take you about 10 minutes tops, making us a quicker, more reliable & convenient solution to your payment needs.
To set up your free account right now, visit our online sign-up portal.
ISOs Are Trying To Maximize Already-Slim Margins
Independent sales organizations make up a majority of market share in the payments industry, primarily because there are so many of them. And unfortunately, most business owners don't even know that they're working with an ISO. 
Generally, ISOs focus on pitching low rates & fees. In addition, many ISOs rely on cold calling for new business instead of inbound leads. Therefore, you can associate ISOs with the people who are always calling your business line with "the lowest rates in the industry".  
However, when you actually look at ISO contracts, you'll most likely find that there are ton of unnecessary fees that the merchant is incurring. 
The main reason for this is that ISOs, like banks, are middlemen in the world of payment technology. As a result, they have to charge unnecessary fees to maintain a profit. 
Here are some reasons why you should avoid ISOs at all costs:
1. It'll take some time for your merchant account to be approved.
Merchant account set up with an ISO can take a couple of days. However, most of the time, the whole process will take at least one full week. And that's on the quick side of things.
The reason for this is that the ISOs do not approve merchant accounts themselves. On the contrary, they submit MPAs to their acquiring banks, which will then be approved. 
In the payment facilitator model, this whole process is done in a matter of seconds through an online risk engine.
2. Additional fees will add up
Although a difference of $50 a month may not seem like a big deal, that's $600 a year that could be put toward your marketing or a new piece of technology that could help you run your business.
Payment facilitators, on the other hand, focus on a lean-approach to pricing, making the solution more accessible to a bigger group of merchants. 
3. ISOs are constrained by the technologies provided by their vendors.
Just as banks resell hardware, so do ISOs. Therefore, you are constrained by the technologies provided to ISOs by their vendors. 
This could limit your ability to start offering a new payment method to customers or lead to incompatibility with new payment technologies in the future. 
4. ISOs offer indirect support.
Since ISOs have not developed their solutions & technologies themselves, ISOs often have support teams that act as intermediaries between payment technology providers & their clients.

As a result, many ISO clients could wait quite a long time for support. And when it comes to your payments, you'll definitely want timely support. 
Payment Facilitators Handle Everything: From Account Approval To Tech Support
One of the main value propositions of a payment facilitator is that a payment facilitator handles everything from merchant account approval to technical support.
When you choose us for payments, you get a complete solution, meaning you don't get caught up in the mix of multiple companies.
In addition, our suite of marketing add-ons is the perfect complement to our direct payments program. 
The reason we commit to a no-frills, lean payment solution is that we know a business owner's money is better spent on marketing. 
And since we've developed all of the above, we don't have to charge you ridiculous rates to handle the most basic business function: accepting payment for your product or service.
For more information on our direct payment solutions, visit our webpage. For more articles like this one, visit our blog.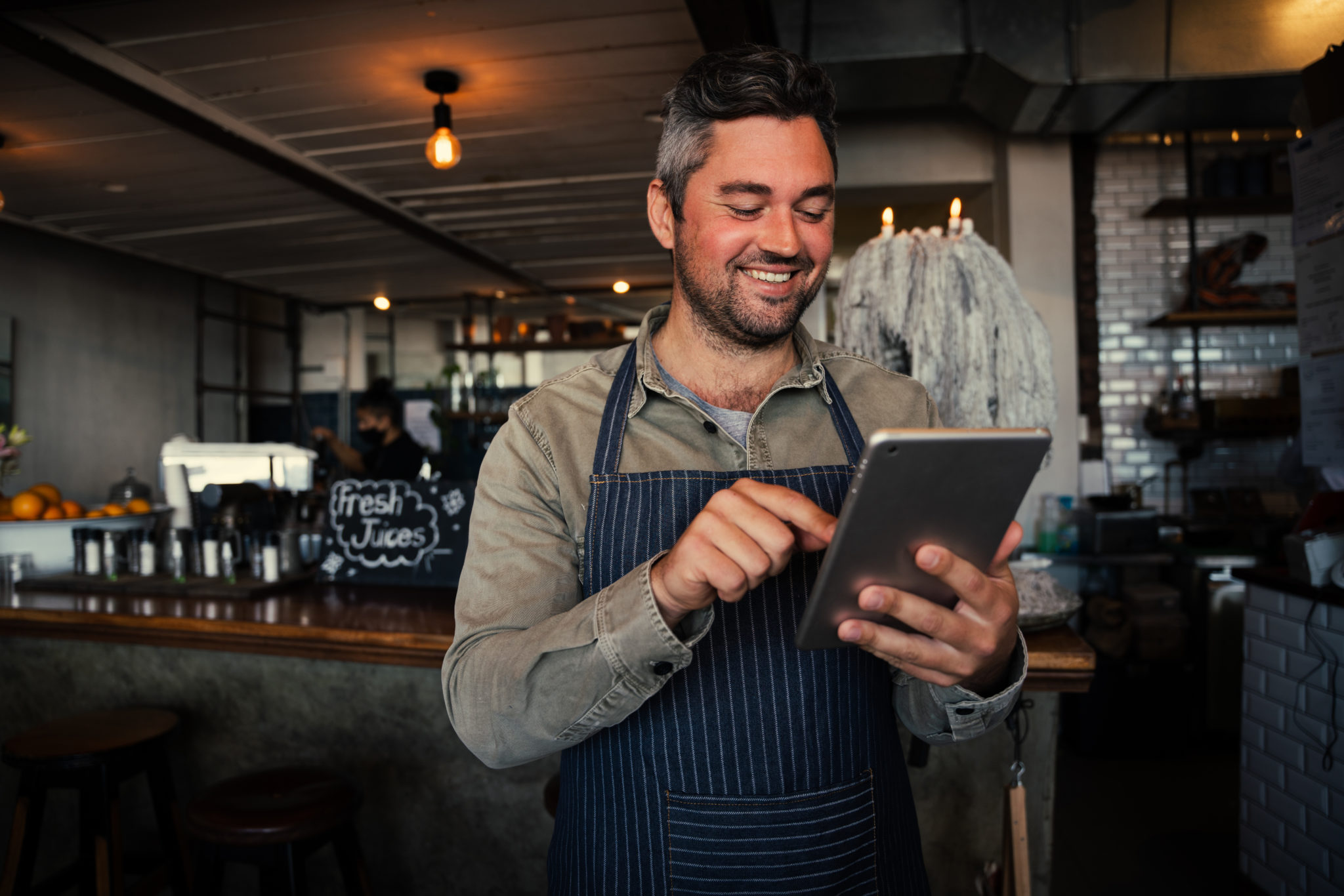 The worst action is inaction! Our team is ready to find your next big move. Over 20 years of experience means we have the tools to get it done in your local market.