Specialty Store Generates $28k In Revenue With Our SMS Platform
Product Market Fit Is Everything!
The truth about marketing is that there are few foundational things that will make or break your ability to grow.
You need to have a product that people actually want. (product)
You need to offer your product at a price that consumers can justify paying based on the value that they receive. (price)
You need to be able to make that product accessible to the people that want it. (place)
You need to communicate the existence of your product as well as its value to potential customers. (promotion)
Our client Jason, the owner of District 48, had the first two fundamentals down pat. His store sells Arizona-themed clothing that most people can only get online. Furthermore, he sells his merchandise at a price comparable to online prices. As such, not only is he making the product accessible, he ensures that the price is not a reason for someone to shop online over visiting his store.
We classify the Glendale, AZ-based business as a "specialty store" because his product offering serves a niche segment, which makes his business' product even more differentiated. In addition, he experiences less competition in his space.
Talk about great business practices! Jason obviously thought his business plan out before opening his store. We love clients like him.
Falling Short On Promotion
Nevertheless, District 48 was hidden in the mall and he was falling short on getting the word out about his unique store. He lacked promotion. As such, he came across our agency & the rest is history.
We started working with Jason in May 2018. Since Jason has been using our text message platform, he has seen a sharp increase in the amount of customers that visit his store. In addition, he has been able to keep those customers coming back with the custom offers that our platform allows. Repeat customers are a must for any clothing business and our text product is helping him retain customers.
Increase Online Visibility
When we started working with Jason, we also noticed that his business was not listed in all of the places that it could be. In fact, his listings were 81% inaccurate, meaning that out of the 72 websites and apps that we partner with, 82% of the data fields on these listings were either missing or inaccurate.
As a result, it is safe to say that he was missing out on a whole group of people that might be researching specialty stores on the web.
Seeing the value in building out his online presence, Jason signed up with our listings service too. His business is now listed on on the 72 websites and apps that we partner with & he is maintaining 100% accuracy across all of these sites thanks to our match & lock technology that prevents platforms or users from making changes to your information.
If you know you know, but getting platforms, such as Google My Business to revert your information can be a pain so having a preventative measure in place is a godsend when it comes to your business' information
The business has brought in almost $28k in revenue from new & returning customers by utilizing our custom text/promotional text offers. Additionally, with TAPLocal Text, he is able to log in at any time to see:
how many new members have opted-in
how many offers have been redeemed
the amount of revenue these offers have generated
As such, he is able to monitor the performance of his campaigns & make informed optimizations as necessary. As you can see in the image below, his SMS loyalty program has generate 1,286 visits across 818 members.
As mentioned in the introduction, Jason signed on with us in May 2018, which is quite a long time. However, a year over year analysis of his online visibility shows AMAZING improvement. In December 2018, District 48 had 786 views on Google maps & over 1k views on Google Search, where the business had 9,066 views on Google Maps & over 2k views on Google Search in December 2019.
That's an 1,150% increase in impressions on Google Maps over a one year period, which is GREAT when it comes to measuring the growth of a business' online presence. Not to mention that he has generated a staggering $28,000 in revenue with our SMS marketing service.
It is important that I reference the necessity of being listed on not just some, but ALL online directories possible. Without our listings service, his online visibility wouldn't have exploded in the way that has over the past year.
When you factor in that our SMS marketing packages start at $49.99 a month (much less than the competition), the return on investment is monumental, certainly too great to overlook.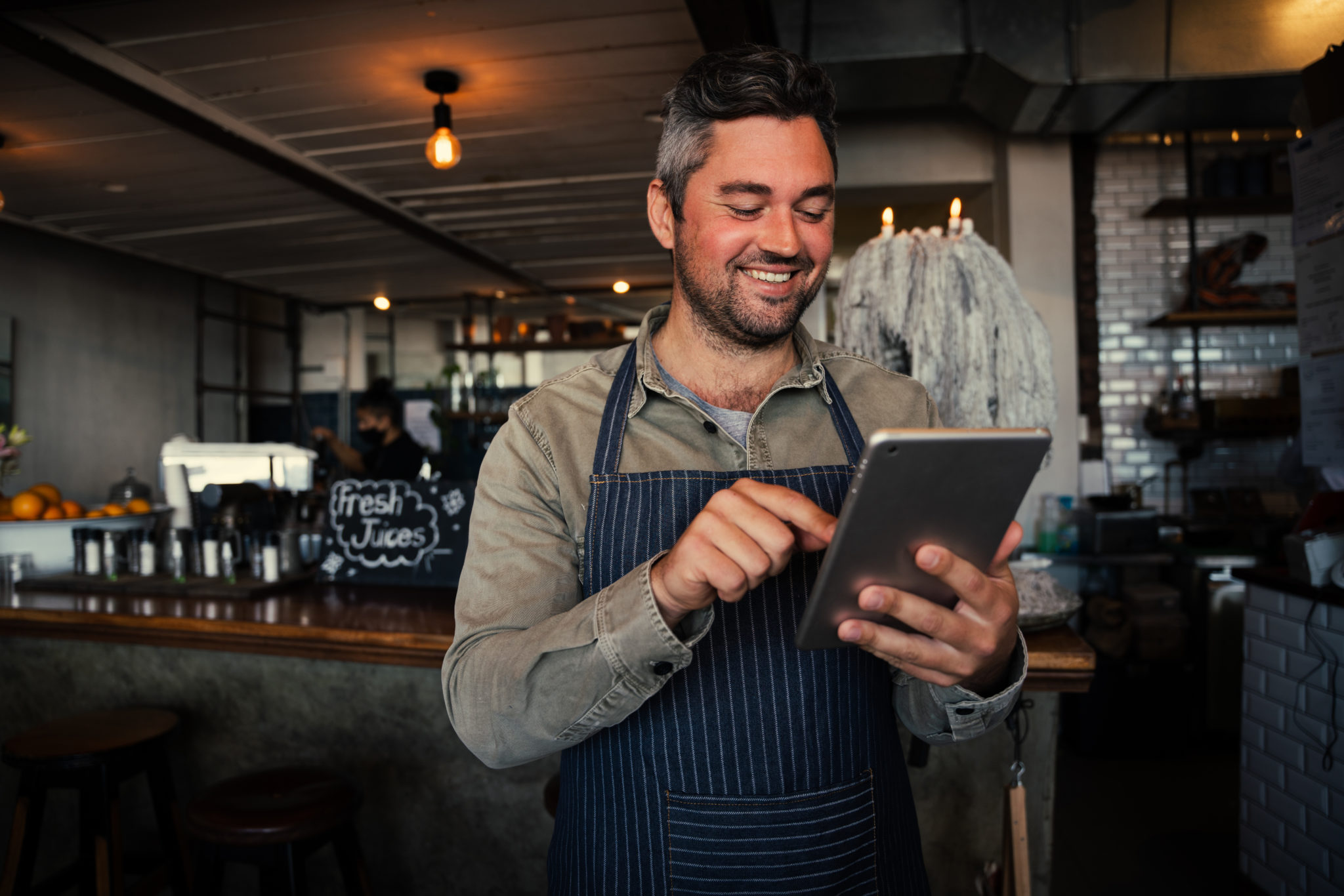 The worst action is inaction! Our team is ready to find your next big move. Over 20 years of experience means we have the tools to get it done in your local market.