5 New Years Resolutions For Small Business Owners (2020 Edition)
As we transition into the new year, some of us may have lost focus on our goals as well as the hustle and bustle of our daily lives. However, that's ok. In fact, that's what the holidays are for: relaxing & reconnecting with family and friends.
For me, New Years Day is a perfect time to refocus on the goals that I have more myself & my company. Therefore, I'd like to take this time to challenge you with 5 objectives for 2020. I'm sure that they will increase your productivity as a business owner and boost your business' rate of growth too.
1. Have realistic objectives in mind
For most of us, New Years resolutions are more or less the same. Most of us want to work out more. Eat healthier. Or be more involved in community service. Although these are great goals, they lack clear objectives. As a result, most of us quickly lose steam on these obscure goals a few months (or weeks) into the year.
Goals require objectives, which are deliverables that allow us to achieve a goal. For the individual wanting to eat healthier, he or she could have the objective of only eating deep fried foods once a week. Or working out at least three times a week.
For a business owner like yourself, you may have the goal of getting more involved with your employees through team-building activities. An objective to accomplish this goal would be to have weekly meetings with your staff & a monthly outing where everyone can bond outside of work.
Nevertheless, you get the gist. In order to achieve a goal, you need to have clear and realistic objectives set out in order to achieve those goals. Without objectives, we are more likely to lose focus and fall short of our goals as a result.
2. Actively communicate with the customers that you want
The only way that you can grow your business is by gaining more customers. In order to achieve that, you need to communicate your product, service, and value proposition to your target market.
With that in mind, I challenge you to put yourself out there. List your business in online directories & start generating leads with paid advertising. The unfortunate truth is that nobody will come to your business unless they know that your business is there (and letting people know requires some effort on your part).
Running a business is difficult, especially when you're doing it all alone. This is why successful business owners delegate tasks when they stand to gain more value by doing so.
For example, building a website can be a daunting task for a person that has little to no experience. Therefore, it makes more sense for you to delegate that task to someone who can complete the task more efficiently than you can. By doing so, you'll save yourself time & energy that you can put into other areas.
4. Leverage technology for your business
There is a technology for every area of your business. And guess what? The most successful businesses in your industry are leveraging them to gain an edge.
In order to compete, you need to leverage technology as well or run the risk of being surpassed. The best technologies will offer you an edge or convenience of some sort. Start looking and you'll be surprised at what you can find.
5. Tackle something that you may be avoiding
Sometimes, we avoid tackling tasks because we are scared of failure and/or discomfort. I challenge you to take a personal inventory of those things that you may be avoiding and tackle some them straight on. Believe me. There is no time like the present. You will feel accomplished in having completing some tasks that you have been avoiding. 
We hope that you take 2020 by storm & wish you the best of luck. In order to help out, we'd like to offer you a free marketing & payments consultation in which we can offer your business growth opportunities. 
For more information on our business & service offering, visit our homepage. Happy New Year!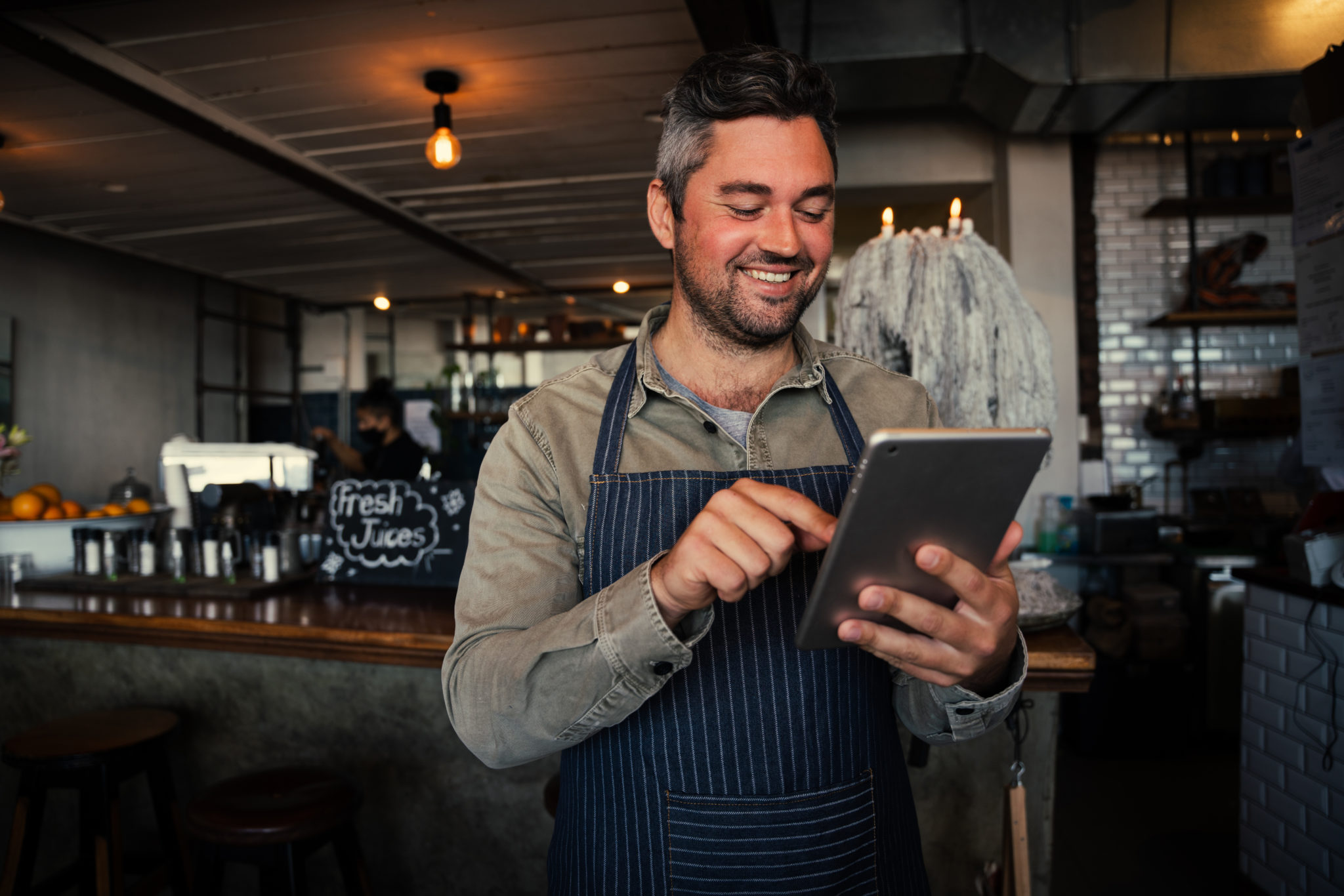 The worst action is inaction! Our team is ready to find your next big move. Over 20 years of experience means we have the tools to get it done in your local market.