How To Make Sure Your Business Is Found On Google
As a business owner, you probably have a love/hate relationship with Google. Your consumers and you alike use it every day and cannot fathom a world without it. However, you spend your days thinking of how to make Google work for you and, more than anything, you want to make sure your business is found on Google.
Sure. The tech giant provides opportunities for your business to get in front of consumers with high purchase intent. Unfortunately, effectively competing can be difficult, especially for small businesses that lack the domain authority of larger businesses.
The Worst Action Is Inaction
Therefore, what is a business owner like yourself to do? Don't worry. I'm here to tell you. The worst thing you can do is nothing. By not placing your business in the places that Google looks for information, your competitors will gain market share while your business dwindles simply because nobody will know about your business (because nobody will be able to find it).
As a result, you need to play by Google's playbook. There are 4 ways that you can make Google work for your business. In saying "make Google work for your business", I mean presenting your business' information in ways that increase the likelihood that Google will return your listings and/or webpages for searches related to your industry and/or product offering.
Here are 4 actions that you can take today to make sure that your business is found by Google.
Set Up Your Google My Business Account
Make Sure That Your Website Has Schema Markup
Submit Your Sitemap On Google Search Console
Advertise Google
1. Set Up Your Google My Business Account
The first thing you will want to do is to set up your Google My Business account, which is crucial to your local SEO efforts. When I refer to local SEO, I mean optimizing your digital footprint so that your business appears in the results of "near me" searches.
In addition, by setting up a Google My Business account, you will stand a chance at becoming a part of the highly coveted local pack, which is the featured location snippets of three, sometimes four (due to an ad space) local businesses that Google believes fulfill the need/desire of the searcher that was revealed through his/her search query.
How To Set Up & Verify Your Google My Business Account
Go to Google My Business
Click on Manage Now in the Upper Right Hand Corner
Enter Your Business Name (Make Sure That It Has Not Been Claimed For Your Location)
Add Your Location Address
Answer Whether Or Not You Serve Customers Outside Your Business
Categorize Your Business Properly (This Step Has A Huge Effect On Local SEO)
Enter Your Business Phone Number & URL
Submit Your Information & Verify Your Business
Once you have set up your Google My Business page, there are a variety of factors that influence whether or not your business will be featured in the local pack on Google's first page of search results. Factors include your business' physical proximity to the searcher, relevancy, amount of reviews, and the consistency of information in comparison to other information sources on the web.
2. Make Sure That Your Site Has Schema Markup
Whereas the text on your page provides the human eye with information that the reader can easily understand, schema markup offers Google's crawl bots information about your business that they can easily understand. In technical terms, schema markup is a series of tags that are applied to the HTML code of a webpage. Essentially, schema markup pre-packages the data for crawl bots that can then be converted into useful information for web users. Google looks more favorably on sites that implement schema markup on their sites. Therefore, it is important for you to implement.
We make sure that all of our clients' websites have schema markup so that they can dominate local search in their markets. To check to see if your website has schema markup, use the Google Structured Data testing tool.
3. Submit Your Sitemap On Google Search Console
You may have created a website, but your work does not end there. You also need to ensure that Google indexes each page of your site so that your business' webpages can display in the results of searches related to your business. In order to do so, you need to submit your sitemap to Google, which provides Google's crawl bots with a guide on how to crawl your site (hence a sitemap).
I must note that submitting your sitemap and ensuring that all of your pages are properly indexed by Google does not guarantee that any of your webpages will rank on the first page of Google. There are many factors, such as site speed, the competitiveness of the keywords related to your industry, and on-page optimization that determine the difficulty of ranking in your respective category. Nevertheless, ensuring that Google properly indexes your website makes it possible for your webpages to rank.
How To Submit Your Sitemap On Google Search Console
Go To Google Search Console
On Your Dashboard, Select Your Site
Enter sitemap.xml in the space next to your site
Click Submit
Your sitemap will then be "submitted to Google". Google's bots will then crawl your pages and index them. When a web user searches for a keyphrase, Google will return the webpages that Google deems are most fit to answer the question, need, or desire of the web user (the most relevant webpages).
Monitor Your Site's Technical Health With Google Search Console
With your sitemap submitted to Google Search Console, you can then monitor the number of indexed pages as well as the technical performance of each page. Google Search Console, like Google My Business, offers performance metrics for your site. However, Google Search Console is slightly more robust. Nevertheless, if you are looking to track the performance of your site, Google Analytics will provide you with the most extensive tracking capabilities of any other Google product.
Although Google Analytics offers metrics, such as page views per session and session duration, Google Search Console will let you know when technical problems arise on your site. Technical problems include having broken links or pages that are not functioning properly on mobile. As a result, you should monitor your Google Search Console dashboard periodically in order to be proactive when it comes to the health of your website.
4. Advertise On Google (And You Will Be Found On Google, Guaranteed!)
Most organic marketers rely on content creation to improve their organic ranking. Therefore, organic marketing traditionally is seen as a long-term strategy. However, many businesses do not possess the resources necessary to implement an organic marketing method, such as content creation for example.
An alternative to organic marketing is paid search advertising in which you can get your business on the first page of Google by advertising on the Google Ads platform. Although this is a temporary solution to a lack of online visibility, many businesses rely on Google advertisements to generate leads and customers for their business.
When it comes to working with Google, it is best practice to bring in expertise if you lack it in-house. There is always room for improvement when it comes to making sure that your business is found on Google. Luckily for you, we have 20+ years of Google experience right in our office and we exclusively offer that expertise to local business owners like you. 
For more information, visit our webpage. From business listings and website design to paid search advertising, we do it all.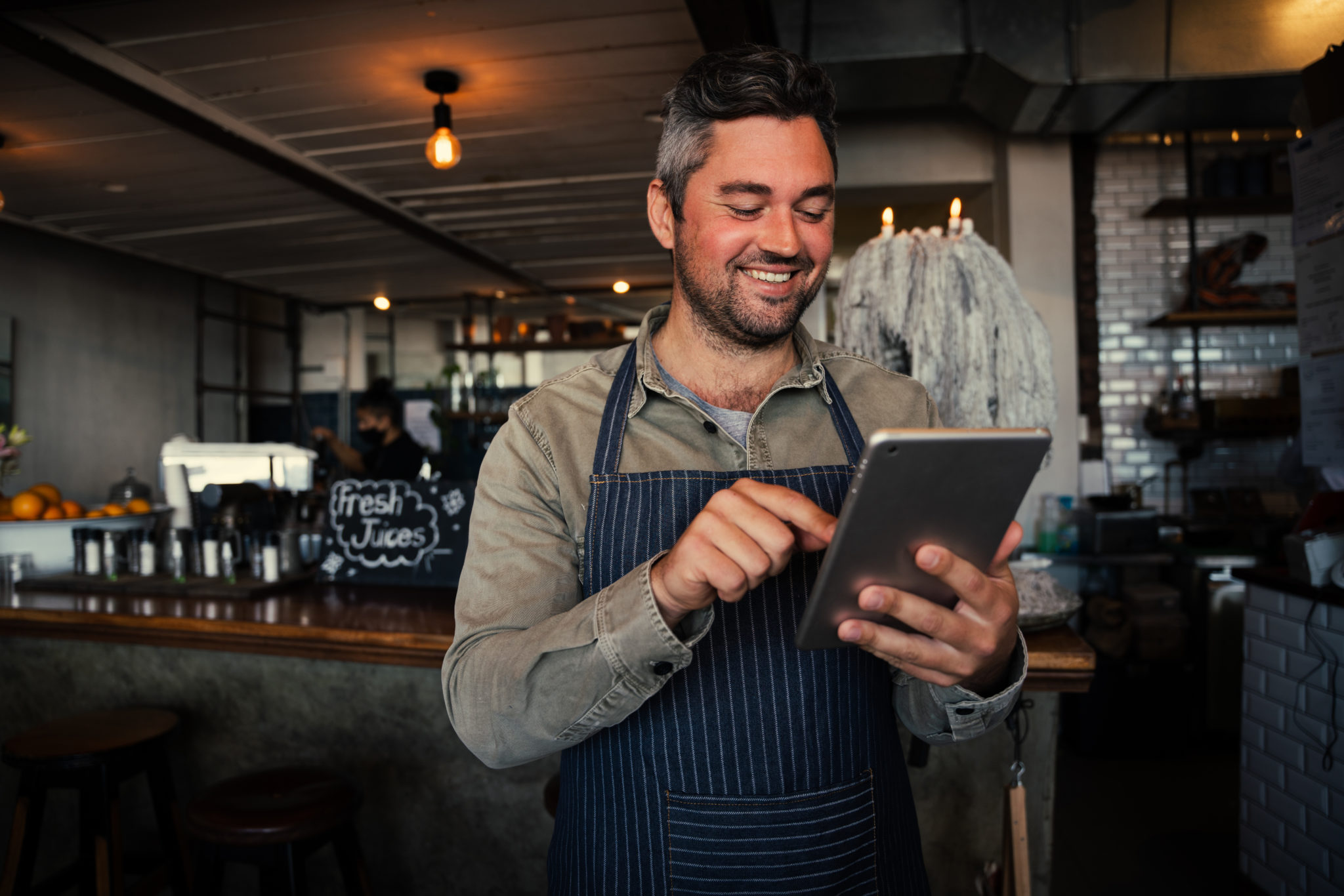 The worst action is inaction! Our team is ready to find your next big move. Over 20 years of experience means we have the tools to get it done in your local market.